The kings of Korea are on their way to yet another international event.
Despite a disappointing end to their run at Masters: Reykjavik, it came as no surprise to most that DRX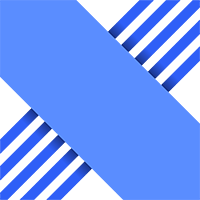 DRX Korea Rank # stax Kim Gu-taek (김구택) Rb Goo Sang-Min (구상민) Zest Kim Ki-seok (김기석) BuZz Yu Byung-chul (유병철) MaKo Kim Myeong-gwan (김명관) are South Korea's representatives heading into Masters: Copenhagen following their flawless run through KR Stage 2: Challengers, a run in which they didn't even drop a map.
Although their performance on the international stage hasn't netted podium finishes for the superstar team, since their transition over from Vision Strikers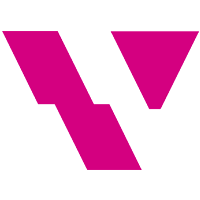 Vision Strikers Inactive stax Kim Gu-taek (김구택) Rb Goo Sang-Min (구상민) Zest Kim Ki-seok (김기석) BuZz Yu Byung-chul (유병철) MaKo Kim Myeong-gwan (김명관) , DRX have lost a total of three official matches recorded on VLR, two of them taking place outside of Korea's VCT circuit against OpTic Gaming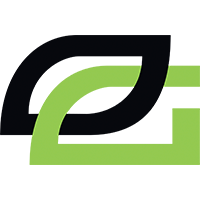 OpTic Gaming North America Rank # crashies Austin Roberts FNS Pujan Mehta Victor Victor Wong Marved Jimmy Nguyen yay Jaccob Whiteaker and ZETA DIVISION
ZETA DIVISION Japan Rank #2 Xdll Yuto Mizomori stand-in Laz Ushida Koji crow Maruoka Tomoaki Dep Yuuma Hisamoto SugarZ3ro Shota Watanabe . The only defeat they suffered on Korean soil was against On Sla2ers
On Sla2ers Korea Rank # GodDead Kim Sung-sin (김성신) Bazzi Park Jun-ki (박준기) TS Yu Tae-seok (유태석) eKo Yeom Wang-ryong (염왕룡) stand-in Estrella , whom they defeated in both rematches during KR Stage 1: Challengers.
The core of DRX have triumphed over plenty of foes both in and outside of Korea. (Photo: Colin Young-Wolff/Riot Games)
After cleaning house in KR Stage 1: Challengers, DRX traveled to Iceland for the group stage of Masters, finding themselves in Group A with Ninjas In Pyjamas

Ninjas In Pyjamas Brazil Rank # v1xen Gabriel Martins xand Alexandre Zizi bezn1 Gabriel Luiz da Costa cauanzin Cauan Pereira Jonn Walney Reis , ZETA DIVISION, and FNATIC

FNATIC Europe Rank #6 Enzo Enzo Mestari Derke Nikita Sirmitev Boaster Jake Howlett Mistic James Orfila Alfajer Emir Ali Beder , a team that had taken them down in their last group at Champions. Eager to defeat any opponent in order to qualify for playoffs, DRX stomped ZETA in their opening match, only dropping a total of five out of 31 rounds over two maps.
Now on a roll and one series away from making playoffs, the Korean powerhouse plowed through NIP in two quick maps, advancing out of groups without dropping a map.
Following his return to the active roster, Zest contributed to his team's victories at Iceland. (Photo: Lance Skundrich/Riot Games)
As they inched closer to the trophy, the competition heated up for DRX when they lost their first map in the event to Paper Rex

Paper Rex Asia-Pacific Rank #5 mindfreak Aaron Leonhart Jinggg Wang Jing Jie f0rsakeN Jason Susanto Benkai Benedict Tan d4v41 Khalish Rusyaidee , but managed to bring it back on the next two, knocking down APAC's first seed and advancing to the upper semifinals to face OpTic. Unfortunately for them, the Korean titans fell to the green wall in a thrilling three-map series, two overtime rounds away from securing a match in the upper final.
Now facing elimination, DRX were reunited with ZETA in the lower bracket as the two fought for their tournament lives. Despite sweeping Japan's representatives in their previous encounter, this time around, DRX were unable to put up the same results, falling to ZETA in yet another series that fielded three maps, leaving them just outside of the top four at Reykjavik.
Despite a saddening finish, DRX's Iceland run netted them their best international finish yet. (Photo: Lance Skundrich/Riot Games)
After returning home to South Korea, DRX reminded fans everywhere why they initially rose to fame as they swept the competition in KR Stage 2: Challengers. The squad emerged from the group stage with a perfect 7-0 record and continued to knock down their adversaries in the playoffs, taking down World Game Star
World Game Star Korea Rank #5 HANN iRdy Luke Kim Jun-young (김준영) ClarK Ha Jeong-o (하정오) Sylvan Ko Young-sub (고영섭) , DAMWON Gaming
DAMWON Gaming Korea Rank #3 Lakia Kim Jong-min (김종민) allow Park Sang-wook (박상욱) exy Park Geun-cheol (박근철) t3xture Kim Na-ra (김나라) Bangnan Jung Min-u (정민우) Esperanza Jeong Jin-cheol (정진철) , and Maru Gaming
Maru Gaming Korea Rank # WIX Kim Doo-heon (김두헌) NakJi Kim Sang-hyeop (김상협) Chibab Kim Young-hyun (김영현) Moves Park Jun-seo (박준서) Jeong Hi Lee Jeong-ha (이정하) without dropping a map.
DRX are in top form for their next international match. (Photo: Colin Young-Wolff/Riot Games)
Now bound for Denmark, DRX will attempt to traverse Group B as they are joined by the likes of EMEA and APAC second seeds FunPlus Phoenix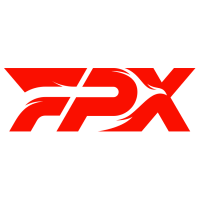 FunPlus Phoenix Europe Rank #11 SUYGETSU Dmitry Ilyushin Zyppan Pontus Eek ANGE1 Kyrylo Karasov Shao Andrey Kiprsky SEIDER Mathias Seider stand-in ardiis Ardis Svarenieks and XERXIA Esports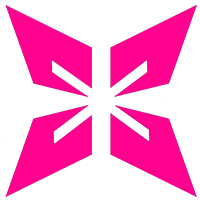 XERXIA Esports Asia-Pacific Rank # Surf Thanachart Rungapajaratkul Crws Thanamethk Mahatthananuyut sScary Nutchapon Matarat foxz Itthirit Ngamsaard Sushiboys Panyawat Subsiriroj as well as Japanese representatives NORTHEPTION
NORTHEPTION Japan Rank #8 Meteor Kim Tae-O (김태오) JoXJo Cho Byung-yeon (조병연) BlackWiz Kohei Mikami xnfri Tomoki Mariya Derialy Daichi Doi .
Itching to outperform their showing at Reykjavik, DRX head into Copenhagen with immense pressure on their shoulders, but an insatiable hunger for their first international trophy.