Three teams have dominated Japanese competition since the beginnings of the VCT system in 2021. The first two, which have represented Japan at international LANs, are well-known to the world: ZETA DIVISION
ZETA DIVISION Japan Rank #2 Xdll Yuto Mizomori stand-in Laz Ushida Koji crow Maruoka Tomoaki Dep Yuuma Hisamoto SugarZ3ro Shota Watanabe and Crazy Raccoon
Crazy Raccoon Japan Rank #3 Astell Moon Ji-won (문지원) popogachi Souta Morita Meiy neth Yusuke Matsuda rion Hiroto Tateno . But the third team, NORTHEPTION
NORTHEPTION Japan Rank #8 Meteor Kim Tae-O (김태오) JoXJo Cho Byung-yeon (조병연) BlackWiz Kohei Mikami xnfri Tomoki Mariya Derialy Daichi Doi , has nowhere near the same acclaim.
NORTHEPTION have struggled to keep up with their rivals' accolades, gradually creating a sense that there is a significant gap between Japan's top two and the nation's third-best team. But NORTHEPTION have finally proved they belong on the same stage as the first two and are looking to prove that the rest of the world should make room in the spotlight for them, too.
NORTHEPTION entered the scene in February 2021, just before the start of VCT 2021. The team did not hit the ground running as they failed to qualify for Masters 1: Japan via Stage 1: Challengers. However, Stage 2: Challengers is where NTH started to turn up as they qualified for Challengers Finals via Challengers 1. But the competition proved too challenging, as they finished outside of the top four, missing out on Japan's first-ever international appearance.
As a result, the team parted ways with NeruFi for Tenta "TENNN" Asai from FAV gaming
FAV gaming Japan Rank #0 LOB Lim Byung-gun (임병건) Fisker Hideki Sasaki Minty Daiki Kato Phantom Hideaki Nakai bazz , the team that knocked out NTH in Stage 2: Challengers Finals. With that one change, NORTHEPTION became a force to be reckoned with, earning their spot in Stage 3: Challengers Playoffs. The team nearly qualified for Masters: Berlin but fell short to eventual representatives ZETA DIVISION in the lower bracket final.
Seemingly out for the rest of the year, their lifeline came in the form of a team withdrawing from the Asia-Pacific Last Chance Qualifier. After news of ZETA taking a step back from the competition, NORTHEPTION took their place. And they made the most of it, qualifying for the grand finals via the upper bracket, dropping only a single map to FULL SENSE
FULL SENSE Asia-Pacific Rank #6 JohnOlsen Chanawin Nakchain ChAlalala Chanitpak Suwanaprateep PTC Kititkawin Rattanasukol LAMMYSNAX Elamrahim Khanpathan THEE Thanaphat Limpaphan . After a heated five-map series, FULL SENSE got their revenge, leaving NORTHEPTION in the cold once again, this time just one map short of an international LAN berth.
Following this narrow loss, NORTHEPTION decided that their current roster wasn't strong enough. As a result, all the players left the team within two weeks. "Meiy" , Moon "Astell" Ji-won (문지원), and "Seoldam" all left for Crazy Raccoon – with Seoldam going to their content creation squad. Additionally, TENNN and Shota "SugarZ3ro" Watanabe were acquired by ZETA DIVISION as a part of the latter's rebuild.
In early February, NORTHEPTION announced their roster for VCT 2022. Spearheading the roster were former TNL Esports
TNL Esports Inactive TS Yu Tae-seok (유태석) exy Park Geun-cheol (박근철) JinboongE Kim Jin-won (김진원) Meteor Kim Tae-O (김태오) ace Kim "Meteor" Tae-O (김태오) and former GoNGo Prince
GoNGo Prince Inactive Gunny Song Keon (송건) Wenty Yang Geon-mo (양건모) Eliza Kang Hee-won (강희원) Lawrence Yoon Hyun (윤현) member Cho "JoXJo" Byung-yeon (조병연). With stellar Korean players, fans were bewildered by the Japanese additions. Kohei "BlackWiz" Mikami and Dein "Xandrite" Iwai hadn't been on a professional team since February and May of 2021, respectively, and Tomoki "xnfri" Mariya didn't have a lot of success during his five-month stint on FAV Gaming in October of the same year. Some stability seemed to be in place when the team put former TNL coach Lee "bail" Sung-jae (이성재) in charge of leading this team of misfits. Outside expectations for the roster were low, but the newly revamped NTH were ready to make their stand and prove themselves as one of the world's best.
After qualifying for Challengers Week 1 via the open qualifier, NORTHEPTION faced their first test against ZETA DIVISION, fresh off their own roster overhaul. In a close best-of-three, ZETA came out on top. Because of Japan's format, the losers were sent to Challengers Week 2, and the winners were immediately sent to Challengers Playoffs. Thus, NTH breezed through Week 2 and qualified for Challengers Playoffs. But their run wasn't one to remember, as they faced an immediate upper bracket loss to Crazy Raccoon, and found themselves eliminated entirely by FAV Gaming just two matches later.
After that lackluster run, NORTHEPTION opted for a change before their final attempt at a Masters appearance. They benched Xandrite for ex- FENNEL

FENNEL Inactive CLZ flex player Daichi "Derialy" Doi. With another weapon added to their arsenal, NTH began their assault, blitzing through from open qualifiers to upper finals, dropping only three maps along the way. After their victory over Crazy Raccoon in the upper semifinals, NORTHEPTION's next opponent was Reykjavik bronze medalists ZETA DIVISION.
The stage was set at the Saitama Fighting Arena. Many teams made their mark on this legendary stage, and it was NORTHEPTION's turn to prove their worth. In front of approximately 20,000 fans, NTH and ZETA played their upper bracket final. However, the NTH hype was short-lived as they got steamrolled in a quick 2-0 fashion. Crazy Raccoon awaited them in the lower finals— but compared to how they looked the previous game, NORTHEPTION turned up significantly, ousting Astell and his squad in a dominant 2-0 win.
It all came down to the finals: ZETA vs NORTHEPTION. The winner was set to represent Japan in Copenhagen. NORTHEPTION began the series with a 13-11 win on Icebox, a map they always perma-ban. Their momentum didn't last long as ZETA stomped them on Haven. But the squad wasn't hindered; after a 2-0 start by ZETA, NTH ran away with Fracture with a 13-4 win. They closed the series by winning Ascent with a dominant 13-6. NORTHEPTION made a statement by defeating in the two maps they were beaten on a day earlier. With that, NORTHEPTION shocked everyone by winning against the Reykjavik bronze medalists.
NORTHEPTION are ready to claim glory for Japan.
NORTHEPTION is one of five teams playing at their first international tournament. Their placement in group B means they will go against international mainstays XERXIA Esports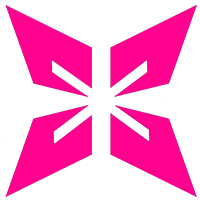 XERXIA Esports Asia-Pacific Rank # Surf Thanachart Rungapajaratkul Crws Thanamethk Mahatthananuyut sScary Nutchapon Matarat foxz Itthirit Ngamsaard Sushiboys Panyawat Subsiriroj and DRX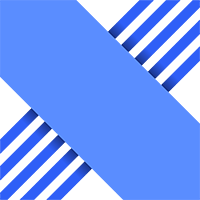 DRX Korea Rank # stax Kim Gu-taek (김구택) Rb Goo Sang-Min (구상민) Zest Kim Ki-seok (김기석) BuZz Yu Byung-chul (유병철) MaKo Kim Myeong-gwan (김명관) , as well as a new challenger in FunPlus Phoenix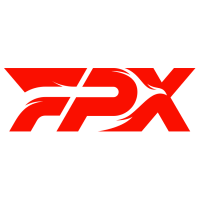 FunPlus Phoenix Europe Rank #11 SUYGETSU Dmitry Ilyushin Zyppan Pontus Eek ANGE1 Kyrylo Karasov Shao Andrey Kiprsky SEIDER Mathias Seider stand-in ardiis Ardis Svarenieks . The Japanese representative's first match is against the formidable DRX, as both teams look to best their Asian counterpart and get off to a strong start.
After ZETA DIVISION's magical run at Reykjavik, Japan has improved leaps and bounds compared to 2021. Fans and critics alike expected ZETA to attend their third Masters, but after NORTHEPTION displayed a fun and aggressive playstyle, they proved their mettle as a worthy representative.
Japan's former bronze medalist squadron have finally made it past the first obstacle to their success, now they hope to avoid any more in their goal to advance Japan's legacy in Valorant and make their mark as the world's best.