The lower bracket final heated up as XSET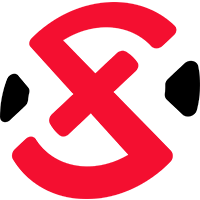 XSET North America Rank #5 Cryocells Matthew Panganiban dephh Rory Jackson zekken Zachary Patrone AYRIN Jordan He BcJ Brendan Jensen fought against FaZe Clan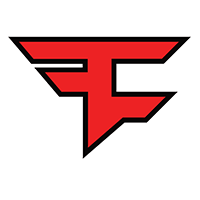 FaZe Clan North America Rank #6 flyuh Xavier Carlson dicey Quan Tran supamen Phat Le POISED Kevin Ngo BABYBAY Andrej Francisty to claim the final North American Masters: Copenhagen slot.
After an arduous best-of-five, XSET came out as the victor to go to Copenhagen, alongside OpTic Gaming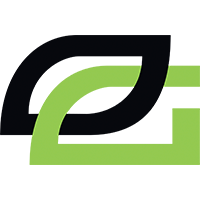 OpTic Gaming North America Rank # crashies Austin Roberts FNS Pujan Mehta Victor Victor Wong Marved Jimmy Nguyen yay Jaccob Whiteaker .
Split
The series began on XSET's pick, Split. XSET opened up with a pistol win, but FaZe forced up to win the next two rounds. A failed mid to B split in round 4, and a failed A main push in round 5 allowed XSET to regain the lead. A back and forth ensued, but FaZe led by round 8, where XSET called a timeout. BcJ led the pack with six kills in two rounds, and a 2v1 win on round 11 gave XSET a 7-4 lead. FaZe's B-site execute was only a consolation round after XSET ended the half with a 7-5 lead.
FaZe began the second half with five rounds in a row, leading the game 10-7. XSET prompted a timeout, and then claimed two more rounds on the back of slow mid pushes. Both teams traded blows to bring the game 12-11 in favor of FaZe; on round 23, XSET attempted a 3-2 mid to B split, but POISED shut down the initial push and got two kills. With two down, XSET attempted the rotate to A, where they met their maker POISED, who got two more kills to wrap up the map 13-11.
dicey 's Chamber laid waste to XSET, as he finished the map with 25-14 KDA, 284 ACS, and five first kills. His counterpart, Cryocells , finished the map with four fewer kills, three more deaths, and 241 ACS.
BcJ's heroics weren't enough to win XSET the map.
Breeze
Up one map, FaZe looked to claim Breeze. They opened the map with three rounds on the back of aggressive pushes from dicey and BABYBAY . XSET regained two more rounds, and after a timeout from FaZe, flyuh 's lurk through mid gave his team a 5-2 lead. XSET used their timeout to regain control of the map, which they followed through with four round wins out of five for the remainder of the half, tying the map.
Despite losing the pistol and anti-eco, FaZe stopped a fast A site push with a very stalwart defense, but Cryocells' ace on round 16 kicked off a series of XSET wins to bring them to matchpoint. In round 20, on the back of the XSET IGL dephh losing a 1v2 clutch, FaZe kicked off a chain of rounds of their own until round 23, where XSET claimed the map 13-11, tying the series 1-1.
Unlike the first map, Cryocells outdid everyone in the server, finishing Breeze with 27-13 KDA, 172 ADR, and three first kills. XSET's teamwork continued to be a defining factor for them – all the players finished Breeze with a KAST above 70%.
Ice in his cells.
Icebox
FaZe opened Icebox with a pistol round win, but XSET rallied back with five rounds of their own, including the game's only knife kill on round five. An eco-round win from FaZe on round 7 wasn't enough to stop XSET's onslaught as they wrapped up the half 9-3, losing the final round of the half in the process.
The second half of Icebox kicked off with six consecutive rounds for FaZe, already tying up the series. A zekken 1v2 clutch and a creative anti-postplant on rounds 19 and 20 gave XSET a bit of leverage to take the map. Scared of losing Icebox, FaZe called a timeout to turn the game in their favor. It seemed to work because FaZe was up map point after winning three rounds in a row; all FaZe had to do was win the final round of regulation. But they couldn't after XSET's intelligent reads gave them a fighting chance for the series.
An intense overtime ensued as both teams fought tooth and nail to take the map, but XSET came out on top, winning Icebox 16-14.
Cryocells was once again a dominating force for XSET, finishing Icebox with the exact ACS as he did on Breeze, but with 35 kills to his name. dicey came close, finishing the map with 30 kills and 263 ACS.
zekken kept his team in the game.
Ascent
Only one map away from representing North America, XSET began their map pick, Ascent, by winning the pistol and anti-eco. However, fans had to wait almost two hours for action to resume due to FaZe Clan suffering a power outage. When all players were back online, FaZe claimed the third round, but XSET followed up with four rounds of their own. A dicey 3K on round 9 gave FaZe two more rounds, but XSET finished the half 9-3. Despite losing the bonus, Cryocells and his team were up match point soon after the half, and a crucial 1v1 clutch from BcJ on round 17 secured XSET their ticket to Copenhagen.
Cryocells dominated the server throughout the match, finishing the series with a whopping 103 kills and +43 KD. In terms of kills, Dicey came second with 78 kills and +17 KD. Dicey outdid Cryo in terms of first kills, with Dicey's 17 to Cryo's 15.
The round where BcJ secured his team a trip to Copenhagen.
Looking ahead
XSET will face OpTic tomorrow in the Stage 2: Challengers finals to determine the North American first and second seeds for Masters: Copenhagen.
The two teams recently met in the upper bracket final, where OpTic bested XSET in a decisive 3-1 fashion.