FNATIC

FNATIC Europe Rank #2 Leo Leo Jannesson Derke Nikita Sirmitev Boaster Jake Howlett Chronicle Timofey Khromov Alfajer Emir Ali Beder have become the second team to crown themselves EMEA champions, stealing FunPlus Phoenix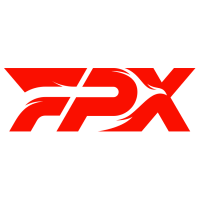 FunPlus Phoenix Inactive SUYGETSU Dmitry Ilyushin Zyppan Pontus Eek ANGE1 Kyrylo Karasov Shao Andrey Kiprsky ardiis Ardis Svarenieks 's title in a 3-0 victory in this Sunday's EMEA Stage 2: Challengers grand final.
Not only are FNATIC heading into Masters Copenhagen as the EMEA champions, they are also the region's first seed. FPX trail them in second, while Guild Esports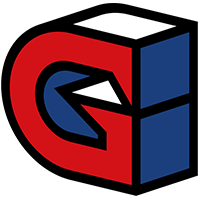 Guild Esports Europe Rank #5 Yacine Yacine Laghmari are the region's third seed after losing the lower bracket final to FPX.
FNATIC and FPX already faced off twice this stage. The former came out on top 2-1 in both instances, with the latest win securing FNATIC their Copenhagen slot.
"I didn't feel as much pressure today as other days. I think the first time we played them to qualify for Copenhagen I felt more pressure. Today was actually quite chill, all things considered," Boaster told the broadcast interview.
Mistic and Enzo are headed back to LAN. (Photo by Lance Skundrich/Riot Games)
FPX had a rampant start to their Split pick, securing the first four rounds. FNATIC quickly brought it back to 4-4 despite a timeout from their opponents. After dropping a round, FNATIC clinched the final three rounds of the half, the last with a 3K from Alfajer , for a 7-5 advantage. By halftime, Alfajer's Raze and ardiis ' KAY/O topped the charts for their team. While FNATIC's duelist had a 1.88 KD across 15 kills and 8 deaths, ardiis had a 15/12 record and 1.25 KD.
The second half of Split is where the match began to heat up. FNATIC got the pistol round thanks to a 4K from Alfajer, but ardiis and Shao soon clutched a 2v3 situation to allow FPX to narrow the gap to 8-7. A 3K from Boaster was enough to give FNATIC one more round, but FPX managed to tie the game at 9-9. The two EMEA titans went back-and-forth to 11-11 after a 4K from Mistic, as the map eventually went to overtime following an FPX timeout. In the end, Split was FNATIC's to take 15-13 with a 3K 1v1 clutch from Derke , his second multikill in overtime.
The halftime stars were Split's standout players. Alfajer and ardiis finished within two ACS of each other, although with relatively low differentials. Despite finishing in the middle of the pack, Shao was the player with the least deaths on the server, winning duels against everyone but Alfajer.
A (disrespectful) hop, skip, and a jump got Fnatic the Split win.
FNATIC chose Icebox as the second map, where they've been notoriously strong recently. Icebox opened the upper bracket semifinals between these two teams, where FNATIC secured a dominant 13-6 win that Enzo chalked up to preparation and denial of ANGE1's surprise Yoru pick.
ANGE1 was instead on the Killjoy this time, but it didn't prevent FNATIC from playing their set game. FPX won the pistol, but a successful eco from FNATIC placed them tied up at 1-1. From there, FNATIC powered through their opponents to a 12-2 scoreline. FPX managed three rounds on the defense, but it didn't stop a 13-5 loss that put FPX on the brink of defeat.
Suygetsu's heroics weren't enough to save FPX.
The third map was FPX's pick of Haven. They played this map against FNATIC in Week 1 of EMEA's groups, resulting in a 13-5 win in favor of FPX.
FNATIC found a 2-0 start which was quickly crushed, as the gap closed to a 3-3 tie. d00mbr0s called a timeout, but FPX weren't able to take advantage of it and dropped two rounds. Shao killed four in a 1v1 against Enzo, leaving them with a single-round disadvantage at 5-4.
One round later, with FNATIC up 6-4, Enzo masterminded two back-to-back clutches. The first followed a 3K from ardiis' Sheriff, as the French Sova took down four by himself to give his team a 7-4 lead, acing in the process. The following round, he scored a 3K in a 1v1 clutch against ardiis that closed out the half 8-4.
In the second half, FPX punched their way back up and scored the first four rounds to tie the map at 8-8. They overtook their opponents by one round, prompting a timeout from FNATIC at 9-8. Haven was kept close up to 10-10, at which point FPX took a timeout and reached map point. Enzo and Boaster carefully handled a 2v2 situation to keep the game alive, eventually pushing it to overtime, where FNATIC won 15-13 thanks to a ninja defuse from Boaster.
Alfajer popped off on Haven, opening up seven rounds and dropping 30 players with 82% KAST. The Turkish duelist finished the map more than 60 ACS ahead of Shao, who had the second-highest ACS of the server at 235. Match-wide, Alfajer clocked in 306 ACS and drew first blood 15 times, eight more times than he died first.
That's… one way to celebrate.
In the post-match interview, Boaster said that, despite FPX's ever-changing compositions, their playstyle remains the same, just under different utility. It's "how you're meant to do it," said Boaster, but according to the captain the meta isn't there yet, which is why FNATIC haven't yet adopted that style.
FNATIC have long been one of the best teams in Europe and the world, but titles have often eluded them. The only first place FNATIC had ever secured in official Riot events prior to today was back in 2021's Stage 2: Challengers 2. Last stage, FNATIC's flawless group stage run came crashing down in the playoffs seeding games, as they finished third for the region. This stage, the curse has been lifted: FNATIC are EMEA Stage 2 champions.
"It feels really good [to win], honestly. I thought maybe I'm just born to be a second-place Andy but doesn't look like it, does it? Today, we got our first first place. I got a taste of winning now, a taste so sweet, so 'delish'. So Copenhagen, we're coming in," FNATIC's IGL said.
FNATIC's victory today allows them to claim EMEA's first seed heading into Masters Copenhagen. This time, FNATIC will automatically get a bye into the playoffs and will forgo the first days of group play. According to Boaster, this is both a blessing and a curse: while you do get more stage experience and warmup games, exposing more of your playbook to other teams can be a disadvantage.
"Let's hope we can dodge COVID as well, then," Boaster said. " DRX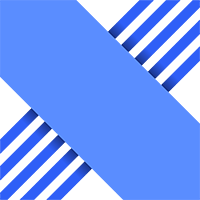 DRX Korea Rank #1 stax Kim Gu-taek (김구택) Rb Goo Sang-Min (구상민) Zest Kim Ki-seok (김기석) BuZz Yu Byung-chul (유병철) MaKo Kim Myeong-gwan (김명관) Foxy9 Jung Jae-sung (정재성) want to play us, I'll play them. I want to play OpTic Gaming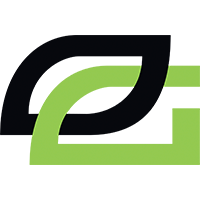 OpTic Gaming Inactive obviously, because they're the last Masters winners, so I'd like to knock them out. I'd like to play NORTHEPTION
NORTHEPTION Japan Rank #2 JoXJo Cho Byung-yeon (조병연) BlackWiz Kohei Mikami TenTen Derialy Daichi Doi to get revenge on my boys at ZETA. I'll play Paper Rex

Paper Rex Asia-Pacific Rank #1 CigaretteS Patiphan Porsi mindfreak Aaron Leonhart Jinggg Wang Jing Jie f0rsakeN Jason Susanto Benkai Benedict Tan d4v41 Khalish Rusyaidee just so my son, f0rsakeN , can be shown what the daddy's saying. I mean, I'll play XERXIA Esports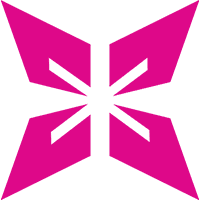 XERXIA Esports Asia-Pacific Rank #35 RoLEX Warittorn Kalanukan aLerT Wattanachok Yingnakorn bnwyarb Surf Thanachart Rungapajaratkul as well, because they're a really good team."
"Honestly… I'll play anyone. I'll play them all."