Seven of the eight available playoff slots in VCT NA: Stage 2 were decided during week four.
Friday, June 3
Week four began with a nail-biting series between XSET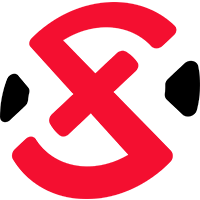 XSET Inactive and The Guard
The Guard Inactive JonahP Jonah Pulice trent Trent Cairns neT Michael Bernet valyn Jacob Batio tex Ian Botsch . Starting on Split, The Guard took an early 4-0 lead before XSET won nine of the next 11 rounds. Six rounds in a row for The Guard on their attack helped force overtime, and they took the map 14-12.
XSET returned with a vengeance on The Guard's map pick of Icebox. A 9-1 lead was easily converted into a 13-6 victory. Cryocells was unstoppable with 25 kills to only nine deaths.
The final map of the series started out as a rout during a 6-0 run by XSET. However, The Guard would not roll over so easily. They stormed back to take the 9-8 lead and traded rounds for an 11-10 score. An eco round helped XSET tie the map, and they won the final rounds of the map to take the 13-11 victory. The final round was ended by a zekken ace.
Star duelist Sayaplayer was noticeably absent for The Guard. He was held below 200 ACS for the series, and finished with a paltry 34 kills to 53 deaths. The Guard are now 1-3 in the group stage and will play a must-win game against NRG next week. XSET have guaranteed themselves a spot in the playoffs.
zekken came alive to send XSET to the playoffs.
The second matchup of the day featured Masters Reykjavik winners OpTic Gaming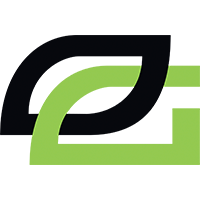 OpTic Gaming Inactive against an underdog Evil Geniuses
Evil Geniuses North America Rank #1 Boostio Kelden Pupello ScrewFace Kyle Jensen Demon1 Max Mazanov Ethan Ethan Arnold C0M Corbin Lee jawgemo Alexander Mor squad. EG immediately made a statement by going toe to toe with OpTic on their home map of Bind. EG took seven rounds in the first half and closed the map 13-8 to end OpTic's eight map Bind win streak.
EG picked Split, but they ran into troubles once OpTic had the economy to full buy. Despite losing both pistols, OpTic won a string of five rounds in a row in the middle of both halves. They took the map 13-11 by winning against 64% of EG's full buys.
The final map of the day looked like a return to form for OpTic. The notoriously advantageous defender side of Ascent gave OpTic a commanding 8-4 halftime lead, however, EG turned the tables on their own defensive half. After reaching an 11-7 deficit, EG won the final six rounds to take the map 13-11 and complete their upset.
Despite Marved topping the server with 63 kills in the match, OpTic lost control of the top seed in group B.
It takes some innovation such as this Fade lineup to pull off an upset.
Saturday, June 4
Sentinels
Sentinels North America Rank #14 pANcada Bryan Luna Marved Jimmy Nguyen TenZ Tyson Ngo Zellsis Jordan Montemurro zekken Zachary Patrone johnqt Mohamed Amine Ouarid Sacy Gustavo Rossi came into their match against FaZe Clan
FaZe Clan Inactive POISED Kevin Ngo mummAy Anthony DiPaolo TiGG Tanner Spanu BABYBAY Andrej Francisty supamen Phat Le facing elimination. On Fracture, Faze started out with four straight rounds on their attack that they converted into an 8-4 halftime scoreline. Sentinels returned the favor with four in a row to even the map, but Faze managed to claw back the map win 13-11.
The second map managed to be both closer and streakier than the first. Five rounds in a row helped Sentinels take a 6-1 lead on their attacking side of Haven. Faze salvaged five rounds at the end of the half, but Sentinels immediately won four in a row on their defense to take the 11-5 lead. FaZe had to win seven of the last eight rounds to force overtime, and they eventually closed out the map 16-14 in the third frame.
dicey and BABYBAY combined for 106 kills over the two maps to eliminate Sentinels. FaZe moved to 2-2, and will face EG in the final week. Sentinels' coach Rawkus subbed in for SicK but struggled in the series with only 132 ACS.
Sometimes all you need is a little Neon magic.
A battle of black and white saw Ghost Gaming
Ghost Gaming Inactive koalanoob Gianfranco Potestio NiSMO Marc-Andre Tayar aproto Alex Protopapas brawk Brock Somerhalder johnqt Mohamed Amine Ouarid taking on TSM

TSM Inactive seven Johann Hernandez NaturE Nicholas Garrison Kanpeki Eric Xu corey Corey Nigra in group A.TSM took an early 6-2 lead on Breeze, but Ghost started to find their rhythm. They narrowed the deficit to 7-5 at the half and rolled over TSM after the break. Subroza led the server by a significant margin with 17 kills in the first half, but he managed only one more in the ten rounds of the second half.
Split started similarly to Breeze. TSM took a 6-2 lead that was reduced to 7-5 at the half. This time, they managed to hold it together in the second half. The game went to overtime where Ghost won 15-13.
Despite Ghost only taking one more kill than TSM across the series, they went 34-16 in opening duels including 21-3 on their defensive halves. Ghost have clinched a playoff berth, and they will play 100T next week for seeding.
johnqt with a huge clutch to help Ghost force overtime.
Sunday, June 5
The final day of week four started with 100 Thieves
100 Thieves North America Rank #5 bang Sean Bezerra Cryocells Matthew Panganiban Asuna Peter Mazuryk vs. NRG Esports

NRG Esports North America Rank #3 crashies Austin Roberts ardiis Ardis Svarenieks Victor Victor Wong . 100T jumped out to yet another week four 6-2 lead before NRG evened the half 6-6. Despite Icebox being NRG's map pick, they struggled to find answers to 100T's attack. Three defensive rounds were not enough to stave off the 13-9 100T win.
NRG managed only four rounds on Bind. Between each and every NRG round win, there were four 100T round wins. Will led the way with 19 kills during the 13-4 stomp.
This win guarantees 100T a spot in the playoffs. They control the first seed from group A. NRG will have to battle The Guard in an elimination game.
100T could afford some funny blunders during a dominant showing.
The final game of the week was a battle between Cloud9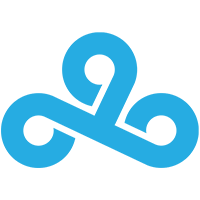 Cloud9 North America Rank #4 Xeppaa Erick Bach jakee Jake Anderson and Luminosity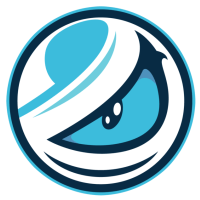 Luminosity Inactive moose Kaleb Jayne mada Adam Pampuch dazzLe Will Loafman bdog Brandon Sanders TiGG Tanner Spanu . Both teams suffered losses in week three and were looking to stop their slide.
Fracture started very well for LG. A pistol win helped them take an 8-2 lead on their attack. Cloud9's own attack started to roll, and they evened the score at 11-11 late in the map. LG put their foot down to finish the map 13-11. Surprisingly, it was Breach player dazzLe who led the way for LG with 24 kills to 12 deaths.
Cloud9 threatened to run away with Icebox early as they took a 5-1 lead on their attack. LG battled back with four in a row to limit Cloud9's lead to 7-5 at the half. LG's own attack proved to be the final nail in the coffin for the match. A streak of five rounds in a row capped off a dominant 13-9 map win for LG.
It was a balanced team effort from LG where all five players were within 20 ACS of each other over the series. They clinched a spot in the playoffs and eliminated Cloud9.
Emulating a legendary CS:GO defuse in the flames wasn't enough for Cloud9.
Standings
Group A:
100T, Ghost, and XSET have all clinched playoff berths. If 100T beat Ghost next week, they will have the top seed. To get the top seed, XSET need to win and hope 100T lose to Ghost since they have the head-to-head tiebreaker over Ghost. Ghost need to win and hope XSET lose against TSM.
TSM have been eliminated, and NRG vs. The Guard will determine the fourth and final slot in the playoffs from group A.
Group B:
The playoff teams have been decided. Cloud9 and Sentinels have been eliminated and will face each other for five circuit points.
EG control the top seed and a bye in the playoffs, and they will clinch it with a win over FaZe. If they lose, the winner of OpTic vs. LG will get the top seed.
Looking Ahead
The final week of the group stage kicks off on June 10.
Friday June 10:
XSET XSET Inactive vs. TSM TSM Inactive seven Johann Hernandez NaturE Nicholas Garrison Kanpeki Eric Xu corey Corey Nigra

FaZe Clan FaZe Clan Inactive POISED Kevin Ngo mummAy Anthony DiPaolo TiGG Tanner Spanu BABYBAY Andrej Francisty supamen Phat Le vs. Evil Geniuses Evil Geniuses North America Rank #1 Boostio Kelden Pupello ScrewFace Kyle Jensen Demon1 Max Mazanov Ethan Ethan Arnold C0M Corbin Lee jawgemo Alexander Mor
Saturday June 11:
NRG Esports NRG Esports North America Rank #3 crashies Austin Roberts ardiis Ardis Svarenieks Victor Victor Wong vs. The Guard The Guard Inactive JonahP Jonah Pulice trent Trent Cairns neT Michael Bernet valyn Jacob Batio tex Ian Botsch

100 Thieves 100 Thieves North America Rank #5 bang Sean Bezerra Cryocells Matthew Panganiban Asuna Peter Mazuryk vs. Ghost Gaming Ghost Gaming Inactive koalanoob Gianfranco Potestio NiSMO Marc-Andre Tayar aproto Alex Protopapas brawk Brock Somerhalder johnqt Mohamed Amine Ouarid
Sunday June 12:
Cloud9 Cloud9 North America Rank #4 Xeppaa Erick Bach jakee Jake Anderson vs. Sentinels Sentinels North America Rank #14 pANcada Bryan Luna Marved Jimmy Nguyen TenZ Tyson Ngo Zellsis Jordan Montemurro zekken Zachary Patrone johnqt Mohamed Amine Ouarid Sacy Gustavo Rossi

OpTic Gaming OpTic Gaming Inactive vs. Luminosity Luminosity Inactive moose Kaleb Jayne mada Adam Pampuch dazzLe Will Loafman bdog Brandon Sanders TiGG Tanner Spanu