The second and final open qualifier for VCT NA: Stage 2 took place over the weekend. 100 Thieves
100 Thieves North America Rank #2 bang Sean Bezerra stellar Brenden McGrath Will William Cheng Derrek Derrek Ha Asuna Peter Mazuryk , Evil Geniuses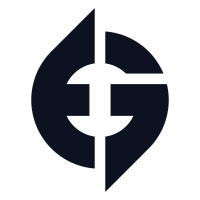 Evil Geniuses North America Rank #27 Boostio Kelden Pupello C0M Corbin Lee Apoth Vincent Le Reformed Jeffrey Lu jawgemo Alexander Mor , Ghost Gaming
Ghost Gaming North America Rank #19 koalanoob Gianfranco Potestio NiSMO Marc-Andre Tayar aproto Alex Protopapas brawk Brock Somerhalder johnqt Mohamed Amine Ouarid , and Sentinels
Sentinels North America Rank #1 Kanpeki Eric Xu TenZ Tyson Ngo ShahZaM Shahzeb Khan SicK Hunter Mims dapr Michael Gulino clinched the final four spots in the group stage.
The first team to qualify was a familiar face with a new look. 100T rebuilt their roster after a disappointing Stage 1, but they failed to make it through the first qualifier due to two close losses to TSM

TSM North America Rank #7 gMd Anthony Guimond seven Johann Hernandez Subroza Yassine Taoufik corey Corey Nigra Rossy Daniel Abedrabbo . Their performance was enough to get them a bye to the round of 32 in this qualifier, and they only needed three wins over Team Reckaroo
Team Reckaroo North America Rank #82 diaamond ricky Eric Zhang Scrounge Kaden James wrong Charles Grenier Lazee , Soniqs
Soniqs North America Rank #14 iyen Iyengaran Raju Crunchy Ethan Laker dizzyLife Kyran Crombie shonk William Kittrell runi Dylan Cade and NYFU
NYFU North America Rank # Oderus Chad Miller YaBoiDre Diondre Bond ShoT_UP Andrew Orlowski neptune Jason Tran JSUNG Jason Sung to reach the qualification match.
The last obstacle in the way of their redemption was an Akrew
Akrew North America Rank #23 gucc107 Andrew Gutnichenko Neon Austin Hedge Paincakes Jake Hass jovahnii Jovanni Miramontes ZachaREEE Zachary Lombardo squad looking to continue their underdog story after knocking Sentinels to the lower bracket. 100T took the early lead and never looked back. They waltzed to the group stage with a 13-7 victory on Split followed by a 13-1 rout on Breeze. Asuna led the way with a monstrous 44 kills to only 16 deaths.
All the clutches went the way of 100T in a qualification stomp.
Another Stage 1 contestant looking for success with an updated roster was EG. They suffered defeats at the hands of 100T and Version1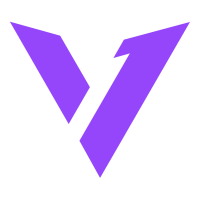 Version1 North America Rank #11 zander Alexander Dituri Zellsis Jordan Montemurro penny Erik Penny effys Loic Sauvageau wippie Maxim Shepelev in the first qualifier, however, V1 were upset just before the rematch in this qualifier. With only fresh opponents ahead of them, EG defeated PUGSTARS
PUGSTARS North America Rank #0 DENYA Denis Kosogov intox Liam Wilson Bewd Mason Guzman , Ghost, and Girl Kissers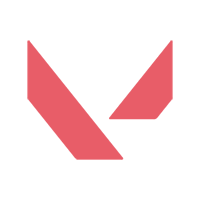 Girl Kissers North America Rank # Stronglegs Roy Ahad randyySAVAGE Devon Bréard Okeanos Anthony Nguyen duck Chris Dutoit RetrQ Alex Kadan to reach their final match against Knights
Knights North America Rank #26 ban Joseph Seungmin Oh Genghsta Amgalan Nemekhbayar XXiF Damion Cook Frosty Ashton Rakoske skuba Logan Jenkins .
Knights put up a good fight, but a paltry 38% first kill success rate continuously kept them on the back foot. EG never let them get more than two rounds ahead before retaking the lead. EG qualified to the group stage with 13-9 and 13-10 victories on Haven and Icebox.
Late round heroics from Knights weren't enough to upend EG's qualification run.
The third team to qualify was a newcomer to the main stage. Ghost have performed well in smaller tournaments, but they have never managed to qualify for a major event. They started this qualifier with three wins, but a loss to EG knocked them to the lower bracket where they would have to win five straight matches to qualify. The gauntlet began with wins over Team Basilisk
Team Basilisk North America Rank #32 royal Matthew Buick ohai Riley Nguyen Nanners Anderson Lutkehus roca Daniel Gustaferri trial Jangler Dwaine Kirkpatrick , Complexity
Complexity North America Rank #15 Governor Peter No truo Robert Pham jcrueL Joel Cruel agM Michael Abood , NYFU, and Built By Gamers Academy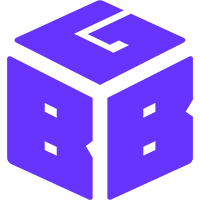 Built By Gamers Academy North America Rank #48 BlackHeart Hasan Hammad monSi Ludovic Lefebvre khanartist Nabil Khan FireBallOps Cameron Tomaselli before a final showdown with Knights.
For the second straight qualification match, Knights kept it close. Ghost let an 8-4 lead slip away on Icebox, however, a late streak of rounds gave them the 13-11 victory. They were forced to mount a comeback of their own after falling into a six-round deficit on the defensive side of Ascent. Knights won the final three rounds of regulation to force overtime, but Ghost pulled through with a 14-12 victory in the final frame.
A big Odin clutch helped Ghost win the final map.
The final slot in the group stage was secured by Sentinels. The once dominant Masters Reykjavik winners have struggled through the start of 2022. A disappointing first qualifier saw them fall short of the group stage. An early loss to Akrew in this qualifier forced them into a similar lower bracket gauntlet as Ghost. Wins against PUGSTARS, Cosmic Divide
Cosmic Divide North America Rank #28 nerve Michael Yerrow icy Jacob Lange ChurmZ Corey Koch Tkaz Tyler Kazmierczak syfi Samir Karimov , DarkZero Esports
DarkZero Esports North America Rank #22 ScrewFace Kyle Jensen Ange Adam Milian Trick Justin Sears ZexRow Anthony Colandro Drone Taylor Johnson , and SoaR
SoaR North America Rank #21 thief Brady Dever trial epathy Ngawang Chonjor fiziq Lucas Blow v1c Victor Truong Trill Ashley Powell set them up for their final showdown.
Their redemption tour would have a fitting conclusion against the same Akrew team that knocked them into the lower bracket. Sentinels came out with a vengeance during a 13-1 blowout on Haven. Icebox was a much more contested affair, however, Sentinels hit the gas in the second half to qualify to the group stage with a final score of 13-9.
New member kanpeki with the flick of the day.
The group stage begins on May 13. 100T, EG, Ghost, and Sentinels join FaZe Clan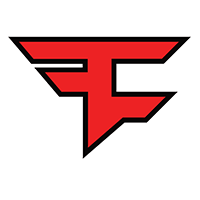 FaZe Clan North America Rank #6 flyuh Xavier Carlson dicey Quan Tran supamen Phat Le POISED Kevin Ngo BABYBAY Andrej Francisty , NRG Esports

NRG Esports North America Rank #12 hazed James Cobb eeiu Daniel Vucenovic s0m Sam Oh tex Ian Botsch Ethan Ethan Arnold , TSM

TSM North America Rank #7 gMd Anthony Guimond seven Johann Hernandez Subroza Yassine Taoufik corey Corey Nigra Rossy Daniel Abedrabbo , and Luminosity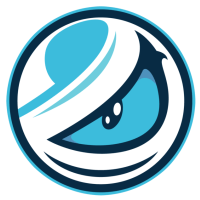 Luminosity North America Rank #18 moose Kaleb Jayne mada Adam Pampuch dazzLe Will Loafman bdog Brandon Sanders TiGG Tanner Spanu who qualified from the first open qualifier and Cloud9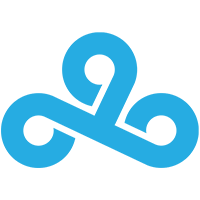 Cloud9 North America Rank #4 curry Rahul Nemani Xeppaa Erick Bach leaf Nathan Orf mitch Mitch Semago vanity Anthony Malaspina , OpTic Gaming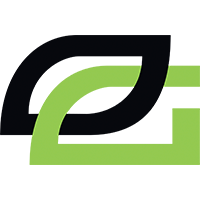 OpTic Gaming North America Rank # crashies Austin Roberts FNS Pujan Mehta Victor Victor Wong Marved Jimmy Nguyen yay Jaccob Whiteaker , XSET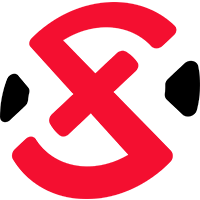 XSET North America Rank #5 Cryocells Matthew Panganiban dephh Rory Jackson zekken Zachary Patrone AYRIN Jordan He BcJ Brendan Jensen , and The Guard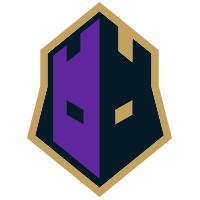 The Guard North America Rank # JonahP Jonah Pulice Sayaplayer Ha Jeong-woo (하정우) trent Trent Cairns neT Michael Bernet valyn Jacob Batio who qualified from Stage 1.