Stars Horizon
Stars Horizon Brazil Rank # pdr Pedro Henrique Maverick Henrique Tozatto flainzz Felipe Saldanha NANZIN Renan Echternacht artzin Arthur Araujo have signed the former INGAMING Esports
INGAMING Esports Inactive core plus Henrique "Maverick" Tozatto. This announcement comes after Stars Horizon dropped their previous roster after failing to make it out of the closed qualifier for Stage 2.
The core of the roster played under the INGAMING banner during Stage 1. They finished fourth in their group which forced them into relegation for Stage 2. Despite rumors of the organization leaving Valorant, the roster stuck together to qualify for the group stage in Stage 2 on April 7. However, Matheus "RgLMeister" Rodigoli announced his departure on April 10 and was followed by Pedro "pdr" Henrique on April 12 and Felipe "flainzz" Saldanha on April 25.
INGAMING were in talks to sell their slot in the group stage, but it was reported by VALORANT Zone that official VCT rules might prevent them from selling the slot without a core of three players.
Due to financial difficulties and the lack of a sponsor, the organization has departed the scene for now, and the reassembled roster has been obtained by Stars Horizon.
RgLMeister has since signed with Keyd Stars
Keyd Stars Brazil Rank #1 mwzera Leonardo Serrati heat Olavo Marcelo murizzz Murillo Tuchtenhagen rhz RgLMeister Matheus Rodigoli while flainzz and pdr have rejoined Bruno "BRNWOWZK1" Miranda and Renan "NANZIN" Echternacht to keep the core of the roster and maintain their group stage slot.
The final member of the roster is Maverick, who played for Keyd Stars and SLICK
SLICK Inactive DiMAS André Dimas mNdS Rafael Mendes aspas Erick Santos Veroneze Vinícius Ribeiro Maverick Henrique Tozatto in 2021, and most recently played for Tryste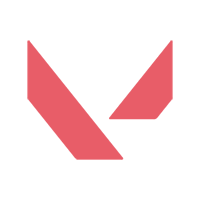 Tryste Brazil Rank # guuih Guilherme Mariano prozin Wallacy Sales Zap Brenno Roberto vhz Vinicius Santana Maverick Henrique Tozatto PryZee Luis-Henrique Viveiros . Their new coach — Fabricio "fx" Yokoyama — coached Sharks Esports
Sharks Esports Inactive frz Leandro Gomes gaabxx Gabriel Carli prozin Wallacy Sales KILLDREAM João Ferreira Addicted Eduardo Torres in 2021.
Stars Horizon are scheduled to begin their run in the group stage on May 22 against FURIA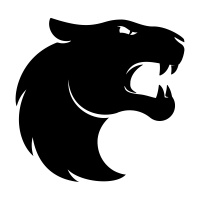 FURIA Brazil Rank #2 Quick Gabriel Lima Mazin Matheus Araújo Khalil Khalil Schmidt nzr Agustin Ibarra ableJ Rinaldo Moda .
Stars Horizon
Stars Horizon Brazil Rank # pdr Pedro Henrique Maverick Henrique Tozatto flainzz Felipe Saldanha NANZIN Renan Echternacht artzin Arthur Araujo are now: