Keyd Stars
Keyd Stars Brazil Rank #1 mwzera Leonardo Serrati heat Olavo Marcelo murizzz Murillo Tuchtenhagen rhz RgLMeister Matheus Rodigoli have brought in Matheus "RgLMeister" Rodigoli and Igor " rhz " Aran to complete their roster ahead of Stage 2.
Vivo Keyd no #FFWS 🇧🇷
@VivoKeyd
Keyd Stars attended both Masters 3: Berlin and Champions 2021 last year. They made Leonardo "mwzera" Serrati a permanent addition at the end of the year in preparation for VCT 2022.
The roster placed second in their group during Stage 1 to make the playoffs. However, they fell just one round short of a chance to qualify to Masters 1: Reykjavik in a barn burner against Ninjas In Pyjamas

Ninjas In Pyjamas Brazil Rank # v1xen Gabriel Martins xand Alexandre Zizi bezn1 Gabriel Luiz da Costa cauanzin Cauan Pereira Jonn Walney Reis that took a full five maps.
RgLMeister and rhz have been brought in to replace Gabriel "v1xen" Martins and Jonathan "JhoW" Glória, who were both removed from the active roster in April.
RgLMeister played for INGAMING Esports
INGAMING Esports Inactive during Stage 1, and helped the team qualify for Stage 2 through the access series before announcing his departure shortly after.
rhz played on several smaller teams such as Renegados
Renegados Brazil Rank # rst Lucas Franco rmn havoc Ilan Eloy in Stage 1 and most recently Tryste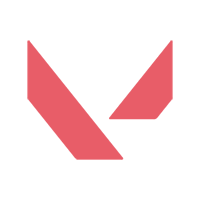 Tryste Brazil Rank # guuih Guilherme Mariano prozin Wallacy Sales Zap Brenno Roberto vhz Vinicius Santana Maverick Henrique Tozatto PryZee Luis-Henrique Viveiros .
Keyd Stars have been seeded into group B for VCT Brazil: Stage 2, which begins May 14.
Keyd Stars
Keyd Stars Brazil Rank #1 mwzera Leonardo Serrati heat Olavo Marcelo murizzz Murillo Tuchtenhagen rhz RgLMeister Matheus Rodigoli are now: