Joey " fxy0 " Schlosser and Morgan " B1GGY " Madour have announced the formation of their team ahead of the imminent Valorant Champions Tour.
Launched by its captain fxy0, this European lineup will bring together experienced CS:GO players such as Alexandre " xms " Forté and Morgan " B1GGY " Madour, both former teammates of fxy0 on Millenium in 2016 and Epsilon in 2015 respectively. Rounding out the roster is ex-Gambit's Danila " Sunset " Soloviov and Harry " DPS " MacGill, formerly of Rix.GG
Rix.GG Inactive frei Aaron Frei DPS Harry MacGill hype Tautvydas Paldavicius weber Brandon Weber .
fxy0 explained how the team was formed and his role within the lineup:
"I put it together from A to Z with B1GGY; I am captain leader and sniper of the project," said fxy0 before moving on to the role of B1GGY and DPS: "Via their visions of the game as well as their ideas they will support me in my decisions and therefore endorse the titles of second leader".
To conclude he will add his feelings on his new training:
"With this line up I really have the feeling that all the cards are in our hands, now it's up to us to bring them down in the right order and at the right time in order to become the best team in the world."
The addition of xms came after he announced his career change on Twitter. A CS:GO veteran, xms previously played for Envy, LDLC, and lastly Team Heretics, where he was coached by B1GGY for almost the entirety of 2020. In Valorant he recently appeared in the wesh guys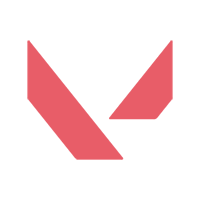 wesh guys Inactive xms Alexandre Forté mix during Underdogs # 4 alongside bramz and hoppY . On the topic of his new team, xms gave us his impressions and expectations:
"I can't wait to show what I'm really capable of as I will finally be able to play my 'real role'. I am also very excited to play for an international team because it is something new to me."
B1GGY recently appeared during the Logitech G Invitational tournament with the Davidp team. As one of the initial members of the project, also wished to express his feelings on the roster:
"I am so happy to be back in an international project in which I believe. I am surrounded by very talented players and I am sure that we are going to do great things."
The fourth player in the lineup is Sunset, a former Gambit player in both Valorant and Apex Legends who left the organization after a top four finish in First Strike: CIS. With this team he notably won the Nicecactus Summer Trophy and finished in the top four during the final phase of the GLX Elite Series.
The last player to join Almost International is English player DPS. A core member of Royals
Royals Inactive DPS Harry MacGill hype Tautvydas Paldavicius kpiz Jack Pragnell at the start of Valorant and during the beta, he continued on to represent Rix.GG after the team was signed to the organization. Together they reached playoffs in LVL Clash 2, a tournament within the framework of the Ignition Series. DPS also gave us his first impressions on the lineup:
"For the first time since Royals during the beta, I feel like I'm part of a team that can compete at the highest level and that we can become one of the best teams in Europe."
Almost International is looking for an organization to represent in ahead of the upcoming deadlines.
The fresh Almost International
Almost International Europe Rank #0 stanley fxy0 Joey Schlosser B1GGY Morgan Madour DPS Harry MacGill Sunset Danila Soloviov roster is: