At first glance, particularly to those that may be less acquainted with the APAC Valorant scene, XERXIA Esports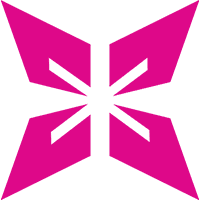 XERXIA Esports Asia-Pacific Rank #35 RoLEX Warittorn Kalanukan aLerT Wattanachok Yingnakorn bnwyarb Surf Thanachart Rungapajaratkul appears to be Thailand's newest contender on the international VCT stage. As a matter of fact, XERXIA's Valorant team is made up of some familiar faces: the core of the former X10 Esports
X10 Esports Asia-Pacific Rank #60 Chrysania Ian Chin Yu Zhe Meltings Joshua Lim FANE Donovan Chia Haise Brandon Loh Xenoo roster that were quarterfinalists in Valorant Champions 2021.
The core members Thanamethk "Crws" Mahatthananuyut, Itthirit "foxz" Ngamsaard, Nutchapon "sScary" Matarat and Panyawat "Sushiboys" Subsiriroj have cemented their reputation as one of the powerhouse teams in the APAC region. In the 2021 VCT circuit, the squad (while playing for X10 CRIT) had won first place in every VCT Thailand Challengers event. They were also crowned winners of Stage 1 SEA Masters and Stage 2 SEA Challengers, the latter through which they became the first SEA representatives for Valorant's first ever international LAN event, 2021 Masters 2: Reykjavík. While they were unable to qualify for Masters 3 Berlin, their consistently strong performance throughout the year rewarded them enough SEA circuit points to qualify for Champions 2021.
To viewers and competitors alike, the former X10 CRIT roster arrived at Champions as an unknown quantity to some extent. Their one LAN appearance at Reykjavík seven months prior was defined by a relatively lackluster showing, where they were sent home with only one victory over Crazy Raccoon
Crazy Raccoon Japan Rank #3 Astell Moon Ji-won (문지원) popogachi Souta Morita Meiy neth Yusuke Matsuda . Their last appearance in official VCT tournaments during Stage 3 of the circuit saw their star player Patiphan "Patiphan" Chaiwong out with a wrist injury and the team's coach, Yuttanagorn "Zeus" Kaewkongyai, subbing in. With Patiphan returning to the active roster for their Champions run, it was difficult to extrapolate from their match history how X10 CRIT would perform at Champions.
In any case, expectations for the Thai squad were not high once it was revealed that they would start off the tournament group stage by facing heavy hitters in the likes of Acend
Acend Europe Rank #4 , Envy
Envy Inactive Marved Jimmy Nguyen Victor Victor Wong crashies Austin Roberts FNS Pujan Mehta yay Jaccob Whiteaker and Vivo Keyd Stars
Vivo Keyd Stars Brazil Rank #4 pollo Julio Silva liazzi Felipe Galiazzi krain Gustavo Melara pleets Marcelo Leite flainzz Felipe Saldanha .
X10 CRIT, comprising the current XERXIA core and Patiphan, were considered heavy underdogs at Champions (Photo by Wojciech Wandzel/Riot Games)
These expectations seemed to hold true following X10 CRIT's 2-0 defeat to Envy in their opening group stage match. However, much to everyone's surprise, their performance in the following elimination map against Keyd Stars was night and day to their first match, resulting in a quick two-map series win over Keyd Stars to progress onto a rematch against Envy.
X10 CRIT were able to maintain their great form and, in one of the greatest upsets of VCT history, proceeded to eliminate Envy — the Masters 3 Berlin grand finalists — in the group stage and advanced to playoffs.
Although they would then go out of the tournament in the quarter finals to Gambit Esports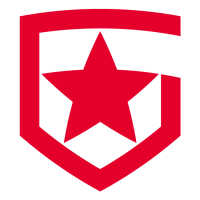 Gambit Esports Inactive Redgar Igor Vlasov Chronicle Timofey Khromov d3ffo Nikita Sudakov sheydos Bogdan Naumov nAts Ayaz Akhmetshin , it was not without putting up a respectable fight against the eventual Champions runner-ups.
Alongside Team Secret

Team Secret Asia-Pacific Rank #6 invy Adrian Jiggs Reyes lenne Lim You Xiang Lionel BORKUM Jim Timbreza JessieVash Jessie Cuyco DubsteP Jayvee Paguirigan Jremy Jeremy Cabrera , their fellow SEA representatives who also exceeded expectations by placing in the quarter finals, X10 CRIT's impressive showing at the most prestigious VCT event of the year has started to chip away at the narrative that South East Asian teams would forever be underdogs to their counterparts from "major" regions such as EMEA and North America.
The upcoming Masters 1: Reykjavík, is a prime opportunity for Thailand's strongest team to continue rewriting this narrative. As fate would have it, the ex-X10 CRIT lineup (now XERXIA) will once again face the Envy lineup (now OpTic Gaming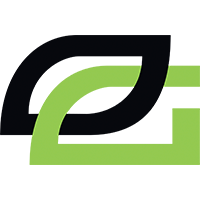 OpTic Gaming Inactive ) in the opening match for Group B in Reykjavík. The two teams sit at a 1-1 tie for match wins against each other from their matchups at Champions, and now is the chance to settle the score between the budding international rivals. XERXIA are also fighting two Champions semifinalists, KRÜ Esports
KRÜ Esports Latin America South Rank #2 NagZ Juan Pablo Lopez Klaus Nicolas Ferrari Melser Marco Eliot Machuca Amaro xand Alexandre Zizi DaveeyS Santiago Galvis Ruiz axeddy Carlos Alberto and Team Liquid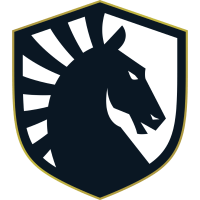 Team Liquid Europe Rank #3 Jamppi Elias Olkkonen nAts Ayaz Akhmetshin Sayf Saif Jibraeel Redgar Igor Vlasov soulcas Dom Sulcas , for a slot to Reykjavík playoffs.
On top of the results from the OpTic matchup, XERXIA's performance against either or both of these teams would also serve as proof of the depth to their competitiveness beyond what was shown in Champions.
Given their successful run at Champions, it is not inconceivable that the XERXIA squad may be feeling pressure to also replicate some level of this success at Reykjavík. In particular, all eyes will be on the newest addition to the roster to see how he performs at the highest level of competition in Valorant.
Thanachart "Surf" Rungapajaratkul, an 18-year-old whose entry into high-level professional play begins with XERXIA, has taken up the duelist role on the team following star player Patiphan's exit from the roster and competitive Valorant as a whole. His performance in the VCT tournaments has been promising so far, if the respectable numbers he puts up are anything to go by. Out of the players from the APAC Knockouts stage, he holds the record for sixth highest ACS (229.2), and notably the fourth highest in first kills per round (0.18), the latter signifying his impact as the entry duelist on the team.
sScary and Surf were amongst the top performing players from the APAC Knockouts stage.
Moreover, the statistics imply that XERXIA may not need Surf to shoulder the burden of a star duelist that constantly outfrags everyone on the server. The team has another member with top-fragging power in sScary, who was in great form throughout APAC Challengers Playoffs. sScary boasts the third highest ACS (243.7), highest K:D ratio (1.36), second highest KAST (78%) and third highest ADR (158.8) in the APAC Knockouts stage, to highlight a few of his impressive statlines. What makes these numbers even more impressive is that he is playing controller agents for the team. His consistency makes him the backbone of the team that the others can rely on, and his performance in Reykjavík will surely be one to anticipate.
While X10 CRIT may have made their run in Berlin with an underdog mentality, XERXIA is likely arriving at Reykjavík with expectations on their shoulders, be it from fans or from themselves. They have already shown their competitiveness against top teams from other regions once. Now they'll set out to prove they can replicate, or even go beyond, their success from the year before.
(Preview image by Michal Konkol/Riot Games)