Despite multiple Brazilian teams attending every international event in 2021, the region ended the year without a single representative in the top half of any of the events. Meta shifts, exploits, nerves and more prevented Brazil from achieving their true potential last year. The new format for the VCT circuit in 2022 saw Brazil's guaranteed slots at Masters events cut in half, but Ninjas In Pyjamas

Ninjas In Pyjamas Inactive now have an opportunity to earn their stripes and put Brazil back on the map.
Fans of the Swedish organization might be surprised to see ninjas wearing pyjamas in the colors of Brazil, but NIP shipped their Valorant operations across the Atlantic after dropping their longstanding European roster.
The core of NIP was built around Alexandre "xand" Zizi and Walney "Jonn" Reis who were the star duelists of FURIA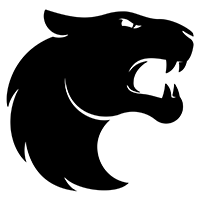 FURIA Brazil Rank #3 kon4n Vitor Hugo dgzin Douglas Silva mwzera Leonardo Serrati Quick Gabriel Lima Mazin Matheus Araújo Khalil Khalil Schmidt and Gamelanders Blue
Gamelanders Blue Inactive respectively at the end of 2021. Additionally, xand performed the uncommon double duty of star and in-game leader.
The duo of Gabriel "bezn1" Luiz da Costa and youngster Cauan "cauanzin" Pereira joined NIP from Tropinha do TIKTOK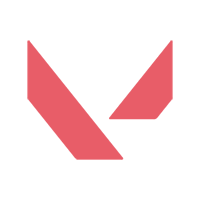 Tropinha do TIKTOK Inactive bezn1 Gabriel Luiz da Costa cauanzin Cauan Pereira vhz Vinicius Santana Less Felipe de Loyola bld Victor Junqueira pepa Matheus Colleto fzkk Leonardo Puertas , and Argentinian player Benjamin "bnj" Rabinovich made the leap from KRÜ Esports
KRÜ Esports Latin America South Rank #2 NagZ Juan Pablo Lopez Klaus Nicolas Ferrari Melser Marco Eliot Machuca Amaro xand Alexandre Zizi DaveeyS Santiago Galvis Ruiz axeddy Carlos Alberto where he had been inactive since Masters 2 in 2021.
The roster was immediately regarded as a top contender due to the big names and heavily anticipated new talent. However, a number of top teams both new and old came out of the roster shuffle with aspirations of representing Brazil in Reykjavik. NIP would have to outpace the competition to make all the pieces fit together in a cohesive manner.
There was no warm-up tournament for the newly minted squad. NIP were thrown to the wolves in the extremely competitive group B of BR Challengers 1 where they stumbled out of the gate with a loss to FURIA.
Facing a difficult uphill battle, NIP rose to the occasion by dominating the rest of the group and securing the top seed. A win over preseason favorites Keyd Stars
Keyd Stars Brazil Rank #11 pollo Julio Silva liazzi Felipe Galiazzi krain Gustavo Melara pleets Marcelo Leite flainzz Felipe Saldanha granted the roster legitimacy and a tier one result to put on their resume.
NIP got a bye round in the playoffs and showed their growth by exacting revenge on FURIA and defeating Vivo Keyd once more to reach the grand finals. Unfortunately for NIP, the new LOUD "superteam" planted their banners as the best team in Brazil, and NIP were unable to take a single map from them across two best of five matches.
Regardless of the result, NIP showed that they deserved to be considered a top contender in Brazil, and they still had a chance to qualify for Reykjavik in the LATAM/BR Last Chance Qualifier. This event gave NIP the early opportunity to change the narrative about Brazil.
NIP's redemption arc started against the Latin American region that had defeated Brazil in Masters 2 and 3, and taken a guaranteed slot from Brazil. Their opponent in the recent LATAM/BR LCQ was Leviatán
Leviatán Latin America South Rank #1 keznit Angelo Mori Tacolilla Vicente Compagnon kiNgg Francisco Aravena nzr Agustin Ibarra Mazino Roberto Rivas Shyy Fabian Usnayo , who had defeated a number of top Brazilian teams in the LCQ for Champions last year. NIP swept Leviatán to qualify for Masters 1: Reykjavik and prove that Brazil was deserving of a second slot at the international events.
Although NIP's roster is a new one, two of the players bring experience from international events in 2021. At the first international event in Reykjavik, bnj played initiators for KRÜ while xand qualified to Champions through the South American LCQ with Furia. Although neither player made it deep into their respective tournament, their experiences should help guide this roster through the coming challenges.
xand is ready for his return to the international stage. (Photo by Felipe Guerra/NIP)
NIP were placed into group A where they will face off against FNATIC

FNATIC Europe Rank #2 Leo Leo Jannesson Derke Nikita Sirmitev Boaster Jake Howlett Chronicle Timofey Khromov Alfajer Emir Ali Beder , DRX
DRX Korea Rank #1 stax Kim Gu-taek (김구택) Rb Goo Sang-Min (구상민) Zest Kim Ki-seok (김기석) BuZz Yu Byung-chul (유병철) MaKo Kim Myeong-gwan (김명관) Foxy9 Jung Jae-sung (정재성) , and ZETA DIVISION
ZETA DIVISION Japan Rank #1 Laz Ushida Koji crow Maruoka Tomoaki Dep Yuuma Hisamoto SugarZ3ro Shota Watanabe TENNN Tenta Asai . Their first round matchup is against a Fnatic lineup that is fielding Enzo "Enzo" Mestari in the place of Andrew "braveaf" Gorchakov and potentially Joona "H1ber" Parviainen in the place of Nikita "Derke" Sirmitev. Derke has tested positive for Covid, and his availability for Reykjavik is still unknown.
The Brazilians have an opportunity to secure their region's first win over European competition, and are poised to do so if Fnatic struggle to find cohesion with a new roster. If NIP end up facing DRX during the group stage, they can secure Brazil's first win over the Korean region as well.
Fellow Brazilians LOUD have already qualified for the playoff bracket, but during the group stage, the hopes and dreams of Brazil rest on NIP's proverbial shoulders. The flame of Brazilian passion has been smoldering in wait, and NIP just might be the team to ignite it.