According to Nerd Street and a news post from Riot, Cloud9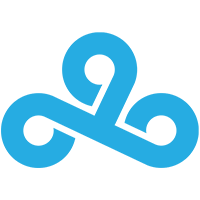 Cloud9 North America Rank #4 curry Rahul Nemani Xeppaa Erick Bach leaf Nathan Orf mitch Mitch Semago vanity Anthony Malaspina , Sentinels
Sentinels North America Rank #1 Kanpeki Eric Xu TenZ Tyson Ngo ShahZaM Shahzeb Khan SicK Hunter Mims dapr Michael Gulino , Envy
Envy Inactive Marved Jimmy Nguyen Victor Victor Wong crashies Austin Roberts FNS Pujan Mehta yay Jaccob Whiteaker , and 100 Thieves
100 Thieves North America Rank #2 bang Sean Bezerra stellar Brenden McGrath Will William Cheng Derrek Derrek Ha Asuna Peter Mazuryk will receive direct invites to the Stage 1 Challengers main event.
The four teams finished in the top four of the North American rankings following the conclusion of Valorant Champions. Of the four teams, only 100 Thieves did not attend Champions after a defeat at the hands of Cloud9 in the NA LCQ lower bracket final.
Tournament play for the open qualifier will take place from January 27 - January 30. The main event will begin the week after, beginning on February 11 and concluding on March 27. Additionally, Neon—Valorant's newest agent—will be playable in the tournament.