TENSTAR
TENSTAR Europe Rank #8 Br0die Jack Emmott KRAY Calum Knight Polvi Niko Polvinen xms Alexandre Forté doma Domagoj Fancev has announced the recruitment of Domagoj "doma" Fancev, after his benching from Fnatic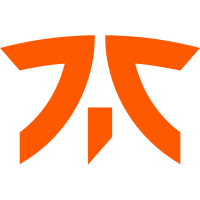 Fnatic Europe Rank #6 braveaf Andrew Gorchakov MAGNUM Martin Penkov Derke Nikita Sirmitev Boaster Jake Howlett Mistic James Orfila a few weeks ago.
⭐️A new crew member is aboard⭐️
Welcome
@domaVALORANT
to TENSTAR!
He joins us in time for the VCT Qualifiers
Make him feel welcome as he settles into life aboard TENSTAR🚀
PR and video👇
doma was placed on Fnatic's bench after Champions, with the organization envisioning a "different look" for 2022. He joins a team that finished 2021 with very good results and that also recently added the French Alexandre "xms" Forté, replacing Russel "Russ" Mendes who left to join Guild Esports.
According to Dot Esports, and as VLR.gg can confirm, the Croatian will take the place of Tramaine "stanley" Stanley.
TENSTAR were one of the four invited teams for the upcoming Stage 1: Challengers 1 closed qualifier that is scheduled for January 13.
TENSTAR
TENSTAR Europe Rank #8 Br0die Jack Emmott KRAY Calum Knight Polvi Niko Polvinen xms Alexandre Forté doma Domagoj Fancev 's 2022 roster is currently: