doma has been placed on Fnatic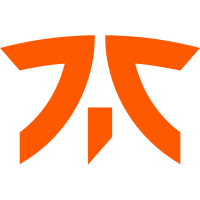 Fnatic Europe Rank #6 Enzo Enzo Mestari Derke Nikita Sirmitev Boaster Jake Howlett Mistic James Orfila Alfajer Emir Ali Beder 's inactive roster, confirming an earlier report from VLR.gg.
FNATIC
@FNATIC
Valorant Roster Update:
@domaVALORANT
has been moved to the inactive roster, and will be allowed to pursue new opportunities.
Read more about the change here:
doma was one of Fnatic's most tenured members, having played his first official with the squad on October 24, back when they were SUMN FC
SUMN FC Inactive Moe40 Muhammad Hariff doma Domagoj Fancev Mistic James Orfila Boaster Jake Howlett tsack Konstantinos Theodoropoulos . Fnatic removed two players after an unsuccessful Stage 1 campaign, but kept doma.
Fnatic's refreshed roster showed much better results in Stage 2 and, at just 17 years-old, doma placed second in Masters Reykjavik, Riot's first international Valorant tournament, after losing to Sentinels 3-0 in the grand final. The Croatian player and his team later missed Masters Berlin.
Fnatic placed in the top eight of Valorant Champions to close out their year. They bested Vision Strikers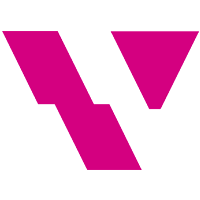 Vision Strikers Inactive stax Kim Gu-taek (김구택) Rb Goo Sang-Min (구상민) Zest Kim Ki-seok (김기석) BuZz Yu Byung-chul (유병철) MaKo Kim Myeong-gwan (김명관) and Cloud9
Cloud9 North America Rank #4 curry Rahul Nemani Xeppaa Erick Bach leaf Nathan Orf mitch Mitch Semago vanity Anthony Malaspina to make it out their group in first place. Their Champions run ended in the quarterfinals, defeated 2-1 by KRÜ Esports
KRÜ Esports Latin America South Rank #1 delz1k Joaquin Espinoza NagZ Juan Pablo Lopez Klaus Nicolas Ferrari Mazino Roberto Rivas keznit Angelo Mori .
In their official announcement, the English organization stated this is the first of several changes they have planned for a successful 2022 roster.
For now, Fnatic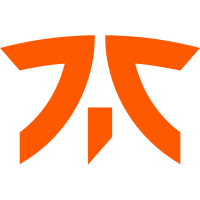 Fnatic Europe Rank #6 Enzo Enzo Mestari Derke Nikita Sirmitev Boaster Jake Howlett Mistic James Orfila Alfajer Emir Ali Beder are: