When thinking of esports dynasties, a few names instantly come to mind. SKT T1 in League of Legends. mibr in Counter-Strike 1.6. NIP, fnatic, and Astralis in CS:GO. The Five Gods of SSBM.
The making of these dynasties, and truthfully, of history, often goes unnoticed.
And so it is with Sentinels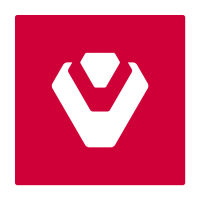 Sentinels North America Rank #1 TenZ Tyson Ngo ShahZaM Shahzeb Khan SicK Hunter Mims zombs Jared Gitlin dapr Michael Gulino .
Sentinels' legacy so far.
A roster that has only had two roster changes throughout its entire existence has been a force to reckon with since the very start of competitive Valorant. They've had their fair share of hiccups along the way, most recently their blowout loss to Envy
Envy North America Rank #3 Marved Jimmy Nguyen Victor Victor Wong crashies Austin Roberts FNS Pujan Mehta yay Jaccob Whiteaker in the quarterfinals during Masters: Berlin, but the roster still holds one of only two world titles to its name.
They took the very first international title after not dropping a single map in Masters: Reykjavik. Many expected them to perform well; however, the magnitude of their performance was unheard of. With this victory they were automatically qualified for the end of the year world tournament, Champions.
Just as Sentinels looked to be on the top of the world, Masters: Berlin shook the foundation.
The group stage went well for Sentinels as they finished first in their group tied with G2 Esports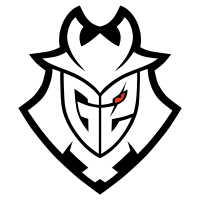 G2 Esports Europe Rank #7 keloqz Cista Wassim hoody Aaro Peltokangas Meddo Johan Renbjörk Lundborg AvovA Auni Chahade nukkye Žygimantas Chmieliauskas . Unfortunately, their first matchup in the quarterfinals was against Envy, a team with a huge chip on their shoulder.
Previously, Sentinels only lost twice to Envy on a total of nine different occasions. This time would be different as Envy swept Sentinels in dominant fashion. The then-best team in the world was eliminated in the first round of the playoff stage.
Sentinels after winning the first international Valorant title (Photo by Colin Young-Wolff/Riot Games).
Something wasn't right for Sentinels. Nothing significant had changed for the team, but with a target on their back, the extreme pressure certainly didn't help.
"Going into the [Masters: Berlin] tournament when you're the favorite there is a little bit of nerve because people expect you to do it again," said Tyson "TenZ" Ngo in the YouTube series NA/TURALS.
Although Envy eventually went on to finish second in the tournament, falling to Gambit Esports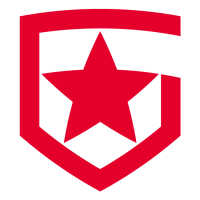 Gambit Esports Europe Rank #1 Redgar Igor Vlasov Chronicle Timofey Khromov d3ffo Nikita Sudakov sheydos Bogdan Naumov nAts Ayaz Akhmetshin , the loss was still a surprise to Sentinels and their supporters. The shock made them consider something they had no need for before: a coach. The team never had a coach, which was a rare situation among all the Valorant organizations.
However, that would change just one month prior to Champions, as Shane "Rawkus" Flaherty left FaZe Clan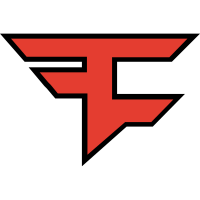 FaZe Clan North America Rank #6 BABYBAY Andrej Francisty corey Corey Nigra following a disappointing loss in the NA LCQ and joined Sentinels as their head coach. Sentinels finally had someone to take the workload off of Shahzeb "ShahZaM" Khan, the man who up until this point carried the burden of both coach and IGL.
"Rawkus has been extremely helpful, honestly it's impressed me, [it's] more than I expected originally," said ShahZaM in the pre-Champions post conference. "Outside of stuff in-game like more set plays, he's been pretty good at recording practice for us and taking notes. So when we watch back we kind of break down [those] things and have more productive discussions as well as hold people accountable. It's eased a lot of the workload off of my shoulders."
They were crowned champions of Masters: Reykjavik. And they are here to become the first Valorant champions of the world.
Sentinels are placed into Group B of Valorant Champions. They'll clash against Team Liquid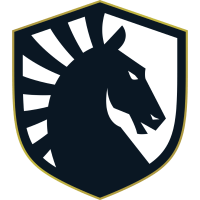 Team Liquid Europe Rank #2 Jamppi Elias Olkkonen Nivera Nabil Benrlitom L1NK Travis Mendoza soulcas Dom Sulcas ScreaM Adil Benrlitom , KRÜ Esports
KRÜ Esports Latin America South Rank #1 delz1k Joaquin Espinoza NagZ Juan Pablo Lopez Klaus Nicolas Ferrari Mazino Roberto Rivas keznit Angelo Mori , and FURIA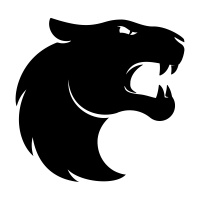 FURIA Brazil Rank #2 Quick Gabriel Lima Mazin Matheus Araújo Khalil Khalil Schmidt Nozwerr Augustin Ibarra . Sentinels will finally compete again on December 2 at 6 p.m. CET against FURIA.