Envy
Envy North America Rank #3 Marved Jimmy Nguyen Victor Victor Wong crashies Austin Roberts FNS Pujan Mehta yay Jaccob Whiteaker have bid farewell to Anthony "mummAy" DiPaolo.
ENVY
@Envy
Today bid farewell to one of the members of our first VALORANT roster,
@mummAy
.
From Wall Street to clicking heads, thank you for your time with us, and we wish you the best of luck in your next journey!
mummAy's history with Envy can be traced back to the early days of competitive Valorant with together we are terrific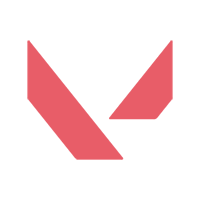 together we are terrific Inactive c4Lypso Abdo Agha kaboose Jake McDonald aKis Adam Kisseberth FNS Pujan Mehta mummAy Anthony DiPaolo . At the time, together we are terrific rose up in the ranks of North American Valorant, and eventually found itself in the spotlight as one of few unsigned teams that could compete against other top rosters. Envy soon took note of their achievements and signed them in July of 2020.
After numerous roster changes, mummAy eventually became an inactive member of the roster at the same time that Jaccob "yay" Whiteaker joined Envy from Andbox
Andbox North America Rank #16 pl1xx Chris Li trial ALEKSANDAR Aleksandar Hinojosa mummAy Anthony DiPaolo vice Daniel Kim mada Adam Pampuch . yay's addition to the team elevated the team to new levels of success, with their most recent achievement being a runner-up finish at Masters: Berlin. Their second place finish at the event secured them a spot at Valorant Champions in December.
Recently, mummAy has been playing with Andbox on a trial basis. With them, he took first place in the NSG Winter Championship Open 1. In the following NSG Winter Championship Open, which is still ongoing, Andbox was able to cruise their way through the group stage without much trouble, but ended up falling to Evil Geniuses in the first round of the playoff bracket.
The roster of Envy
Envy North America Rank #3 Marved Jimmy Nguyen Victor Victor Wong crashies Austin Roberts FNS Pujan Mehta yay Jaccob Whiteaker is now: