Envy
Envy North America Rank #4 Victor Victor Wong crashies Austin Roberts FNS Pujan Mehta mummAy Anthony DiPaolo kaboose Jake McDonald have announced that their entrance into the North American VALORANT competitive scene, signing the roster of together we are terrific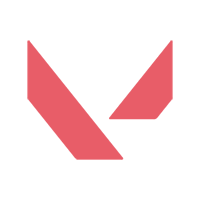 together we are terrific Inactive c4Lypso Abdo Agha kaboose Jake McDonald aKis Adam Kisseberth FNS Pujan Mehta mummAy Anthony DiPaolo .
Envy
@Envy
The North American roster, comprised of former professional CS:GO players, have proven themselves to be one of the top rosters in the American scene, making a multitude of high placements in early cups, and winning the first qualifier for the T1 x Nerd Street Gamers VALORANT Showdown. During the main event of the T1 x NSG Showdown, they stood their ground against other established teams, such as Cloud9 and Team SoloMid, but were eventually knocked out by the latter team in the playoffs of the event.
Envy are not currently set to compete in any upcoming tournaments, however it's expected that the team will represent their new organization in the PAX Arena VALORANT Invitational, the next North American event in the Ignition series.
The roster of Envy
Envy North America Rank #4 Victor Victor Wong crashies Austin Roberts FNS Pujan Mehta mummAy Anthony DiPaolo kaboose Jake McDonald is now: