"It sounded like there was like a hurricane in my ears."
Envy
Envy North America Rank #3 Marved Jimmy Nguyen Victor Victor Wong crashies Austin Roberts FNS Pujan Mehta yay Jaccob Whiteaker 's Jaccob "yay" Whiteaker was in a similar boat as many other players in the opening few days of Masters: Berlin.
The stage was incredible. The arena was great. The audio was detrimental.
Kim "Efina" Nak-yeon (김낙연) reached for his headset in excitement while playing on the fourth day of Masters: Berlin competition. (Photo by Lance Skundrich/Riot Games)
LAN events often have to hit the right balance when it comes to audio for competitors. Players need to be able to hear game sounds and their teammates, but if they hear the in-arena caster audio, the other team on stage with them, or hear the crowd too well, the competitive integrity of the event is put into jeopardy by various sound cues to give away positioning and plays.
"Most LANs use sound-proof booths or in-ears for the audio with the noise-cancelling headphones on top," says SuperMassive Blaze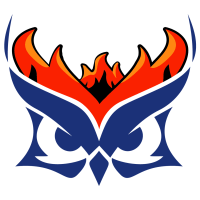 SuperMassive Blaze Europe Rank #7 russ Batuhan Malgaç pAura Melih Karaduran Turko Mehmet Özen Brave Eren Kasırga Izzy Baran Yılmaz coach Tanishq "Tanizhq" Sabharwal says. These setups still prevent the players from hearing the outside world without hampering their ability to hear in-game audio or teammates.
But players at Masters: Berlin were just given a single pair of headphones. When yay heard his personal auditory hurricane, he assumed they would be given in-ear headphones similar to past LAN events. He was wrong.
Instead, team communication, in-game audio, and the white noise to cancel out background noise all filtered into players' ears through a single headset. Even worse, the white noise was way too loud.
"That meant we couldn't hear any footsteps and most utility (Raze satchels, Sova drone, Sage wall/slows, Jett dash etc)," Tanizhq explained. "And if we increased the volume, the gunshots were deafening and you couldn't hear teammates anymore. There was no good mid-point between them."
In a game like Valorant in which players make decisions based off of sound cues, this issue had the potential of hampering the very competitive integrity white noise is supposed to maintain. And the players were quick to talk about it.
ZETA DIVISION
ZETA DIVISION Asia-Pacific Rank #3 makiba Miyamoto Akastuki Laz Ushida Koji crow Maruoka Tomoaki barce Takebayashi Ryo takej Takemori Shogo Reita Oshiro Ryu heard about the audio issues a day before their first match from another team. "We tried to plan under the circumstance we would be hearing well," Ushida "Laz" Koji said.
ZETA would have heard of the issues on Saturday, September 11. That was also the day players, coaches, and managers also made the issue increasingly public.
G2 m1xwell
@Mixwell
All I am gonna say is that the sound is not like playing from home, the white noise actually blocks most of the utility sound like the skye wolf, raze satchel, sova drone so if you see someone doing a dumb play it might be because of that.
Riot, for their part, has tried to fix the issue to some extent, according to the players.
"I think they changed it on the first day a little bit," yay, who played on the second and fourth days of the tournament, said. "They lowered it slightly, but it was still super hard to hear footsteps, especially at a medium distance. And even certain ultimates and dashes, I couldn't hear."
But the issues persisted into Sunday morning. Eventually, Riot delayed the match between Sentinels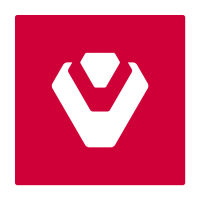 Sentinels North America Rank #1 TenZ Tyson Ngo ShahZaM Shahzeb Khan SicK Hunter Mims zombs Jared Gitlin dapr Michael Gulino and G2 Esports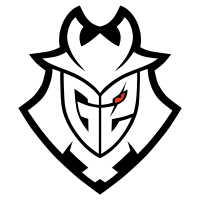 G2 Esports Europe Rank #5 keloqz Cista Wassim Mixwell Oscar Cañellas koldamenta Jose Luis Aranguren AvovA Auni Chahade nukkye Žygimantas Chmieliauskas to move the casters further away from the players so they could lower the white noise of the headphones further.
VALORANT Champions Tour
@ValorantEsports
To improve the audio quality for competitors, we have made modifications to the Masters Berlin set that will allow for a much lower level of white noise.

We will continue to actively improve the situation as the event progresses.
The players who spoke about the audio issues were all in agreement the audio is still far from perfect, but they disagreed on the extent the further changes helped.
"At least with the changes they've made so far, it's definitely a dramatic difference," yay said. "I can hear stuff a lot better, and I think it's at least playable. It's isn't 100% ideal, but it's definitely playable. It's not like how it was before where it was costing you actual rounds or potentially the game."
"The levels were improved a bit. That's really all they can do, I guess, is improve levels of white noise at this point," 100 Thieves
100 Thieves North America Rank #2 steel Joshua Nissan Hiko Spencer Martin Ethan Ethan Arnold nitr0 Nick Cannella Asuna Peter Mazuryk ' Ethan "Ethan" Arnold said. "The sound quality is always going to be the same. I don't think it's as good as in Counter-Strike where you had in-ears. I think in-ear sound quality is the best you can get."
The sound quality was overwhelmingly the most common gripe about the audio following Sunday's change.
"The difference is very small because we don't have dedicated sound cards," Žygimantas "nukkye" Chmieliauskas of G2 said. "The sound of the headset — the quality of it is pretty bad. It's better, but not as good as it would be with proper settings."
100 Thieves veteran Spencer "Hiko" Martin explained on his stream why he thought the audio still wasn't great even after playing a match with the improved white noise volume. He listed audio quality and an inability to directly change teammates' volumes as part of his issue.
Hiko, like many of the other players and coaches, believed in-ear headphones would solve the issues.
According to Acend
Acend Europe Rank #2 zeek Aleksander Zygmunt cNed Mehmet Yağız İpek starxo Patryk Kopczynski BONECOLD Santeri Sassi Kiles Vlad Shvets manager Mark "Krimson" Senior's tweet on Saturday, Riot said there would be no in-ear headphones for Berlin but they would be provided for future events. While that's good news for the VCT's crown jewel, Champions, it's bad news for competitors in Berlin.
@Vansilli
@SirScoots
@Mixwell
No, there are no in-ears, Riot told us they plan to bring in-ears into the setup for future events but wasn't possible this time
"It is what it is," Ethan said. "We're trying to make do with what we can get right now. They're taking constructive criticism, for sure. So I mean, they're changing it every day, it seems like, for what we want. So at least they're doing that."
With or without in-ear headsets, Riot has been quick with changes and players have noticed. Hopefully continued improvements at Berlin and better setups at future events make this brief saga a minor footnote in Valorant tournament history.