The second day of Masters: Berlin saw all three matches end in 2-0 victories for the favorites.
Vision Strikers
Vision Strikers Korea Rank #1 Lakia Kim Jong-min (김종민) stax Kim Gu-taek Rb Goo Sang-Min (구상민) k1Ng Lee Seung-won BuZz Yu Byung-chul (유병철) MaKo Kim Myeong Gwan started the day with a 2-0 victory over Paper Rex
Paper Rex Asia-Pacific Rank #5 mindfreak Aaron Leonhart Jinggg Wang Jing Jie f0rsakeN Jason Susanto Benkai Benedict Tan d4v41 Khalish Rusyaidee . Then Gambit Esports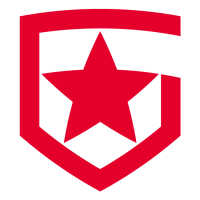 Gambit Esports Europe Rank #1 Redgar Igor Vlasov Chronicle Timofey Khromov d3ffo Nikita Sudakov sheydos Bogdan Naumov nAts Ayaz Akhmetshin crushed Crazy Raccoon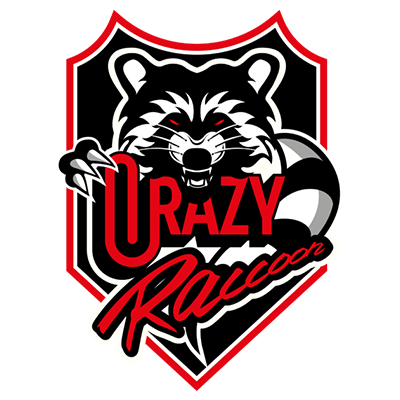 Crazy Raccoon Asia-Pacific Rank #3 Medusa An Min-cheol neth Yusuke Matsuda Bazzi Park Jun-ki (박준기) Fisker Hideki Sasaki Minty Daiki Kato ade Teppei Kuno Munchkin Byeon Sang-beom (변상범) in a 2-0 of their own. Envy
Envy North America Rank #3 Marved Jimmy Nguyen Victor Victor Wong crashies Austin Roberts FNS Pujan Mehta yay Jaccob Whiteaker ended the day by surviving an electric Keyd Stars
Keyd Stars Brazil Rank #1 mwzera Leonardo Serrati JhoW Jonathan Glória heat Olavo Marcelo murizzz Murillo Tuchtenhagen v1xen Gabriel Martins squad.
The difference between each match was how close the individual maps were. Vision Strikers and Envy were pushed to the brink by their opponents. Gambit were able to sit back and relax on stage.
Gambit has already made themselves comfortable on Berlin's stage.
Paper Rex entered their match against Vision Strikers with the weight of a region on their shoulders following the failure of Bren Esports, now Team Secret

Team Secret Asia-Pacific Rank #4 BORKUM Jim Timbreza dispenser Kevin Te JessieVash Jessie Cuyco DubsteP Jayvee Paguirigan Witz Riley Go , to make it to Berlin because of issues securing visas.
They played the titans of Korea closely in the first map, but victory remained just too far out of their grasp. Vision Strikers won Haven 13-9.
But the entirety of the SEA region finally charged up their combined energy enough to grant Paper Rex, and more specifically Paper Rex's star Jett player Rodrigo "f0rsaken" de Carli, to give the team a power boost heading into Icebox. The squad jumped ahead to a 6-0 lead on their attack.
Vision Strikers, however, clawed their way back into the map and eventually tied the score at 9-9 after six straight rounds wins to start the second half.
"We actually scrim a lot in our region with Paper Rex, and we realized after playing a lot of Icebox with them that they actually copy a lot of our comps and strategies when we play," Vision Strikers' in-game leader Kim "stax" Gu-taek said in the broadcast interview. "So as the team to actually develop those strategies, it was very easy for us to counter them during our attack."
Despite a strong 307 ACS performance for f0rsakeN on that map, Paper Rex were unable to respond to Vision Strikers' counterplay. Vision Strikers took the map 13-11 to close the first match of the day.
"We actually expected a little bit of an easier win, but I think Paper Rex prepared well," stax said on broadcast. "So I guess that's why we struggled a little bit."
Vision Strikers ripped Paper Rex apart on the second half of Icebox.
The next match's excitement came in a very different way: in the form of Gambit's dominance.
Gambit won as many maps in the match as Crazy Raccoon won rounds. Gambit secured back-to-back 13-1 victories on Bind and Icebox to quickly advance one step closer to the playoffs phase.
The team's performance was as stunning as the match was quick. More than half of the shots Igor "Redgar" Vlasov hit in the match were headshots and the entirety of Gambit finished the match with a higher ACS than the entirety of Crazy Raccoon.
Nikita "d3ffo" Sudakov doesn't need more than a pixel to land a shot.
"Some of our team members have no LAN experience, let alone international experience," CR's Park "Bazzi" Jun-ki (박준기) said after noting he and teammate Byeon "Munchkin" Sang-beom (변상범) have plenty of offline experience from their Overwatch days. "So, I think maybe the nerves got to them a little bit."
"I didn't think we'd start [the tournament] like that, but it is what it is," Gambit's Igor "Redgar" Vlasov said in the post-match broadcast interview with a shrug accompanying the last part of his sentence.
Take a rest, Ayaz "nAts" Akhmetshin, you've earned it. (Photo by Colin Young-Wolff/Riot Games)
The final match of the day, however, was far closer than the last — and was even closer than the first.
Vivo Keyd jumped ahead to a 7-1 lead with their attack on the first map, Icebox, propelled by the twin firepower of Murillo "murizzz" Tuchtenhagen's Reyna and Olavo "heat" Marcelo's Jett. But then Austin "crashies" Roberts clutched out a round at 5 HP, securing his third, fourth, and fifth kills of the round while doing so. Afterwards, the broadcast asked, "Is this the turning point?"
It was.
While the situation was never more than a 1v2, crashies killed three different players during the clutch thanks to the Sage resurrection.
Envy steadily brought the map back into contention after that play, forcing it into overtime by the end of the second half. After a short back-and-forth, Envy secured Icebox 15-13.
Envy got their turn at a strong start on Bind and went up 6-0 to begin their map pick. But that's when heat began his heroics. He strung together multi-kill after multi-kill to give Vivo Keyd a fighting chance, but in the end was unable to surmount Envy's strong play. The map finished 13-9.
There were 41 kills secured with the Operator across the board in the match, 22 for Envy's Jaccob "yay" Whiteaker and 19 for heat. heat held the edge in the pair's 1v1 with seven kills to five yay's five.
It felt like heat won everything but the match itself at day's end. He led the server in kills and damage, and finished +11 on first kills to first deaths. Despite the defeat, he and his Vivo Keyd teammates looked strong.
"We're still really confident and proud of our game," murizzz said after the match. "We came to play our game and be bold and we were able to do that despite our defeat. I think our mistakes were clear to us, what we did wrong. I think it'll be easy to wrap it up next time and leave with a win."
At one point during the match, the broadcast desk mentioned Vivo Keyd was the loudest team on stage yet. That's because, murizzz said, even though the team's main objective is to reach the playoffs, they also have a secondary objective in mind.
"No team is going to have more energy than us," he said. "We're always going to be the team that has the most fun on stage, be it 10-0 in favor of them or not. That was our first objective and we got that. Now we just have to maintain it, which is something we bring from Brazil, and no one will have more energy than us."
Looking Ahead
All but one of the opening round games for the bracketed groups has been played, and five of the six teams that played today will be able to get some rest before they play their next match.
Vision Strikers next take on Acend
Acend Europe Rank #3 zeek Aleksander Zygmunt cNed Mehmet Yağız İpek starxo Patryk Kopczynski BONECOLD Santeri Sassi Kiles Vlad Shvets in the winner's game of Group A, while Paper Rex will have to take on SuperMassive Blaze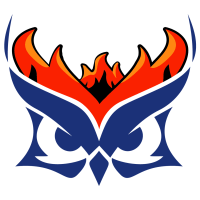 SuperMassive Blaze Europe Rank #12 russ Batuhan Malgaç pAura Melih Karaduran Turko Mehmet Özen Brave Eren Kasırga Izzy Baran Yılmaz in the group's elimination match.
Envy and Vivo Keyd will have to await the results of Group B's other opening round match, KRÜ Esports
KRÜ Esports Latin America South Rank #1 delz1k Joaquin Espinoza NagZ Juan Pablo Lopez Klaus Nicolas Ferrari Mazino Roberto Rivas keznit Angelo Mori vs. ZETA DIVISION
ZETA DIVISION Asia-Pacific Rank #2 makiba Miyamoto Akastuki Laz Ushida Koji crow Maruoka Tomoaki barce Takebayashi Ryo Reita Oshiro Ryu , to know their next opponents.
Gambit will have to take on 100 Thieves
100 Thieves North America Rank #2 Hiko Spencer Martin Ethan Ethan Arnold nitr0 Nick Cannella Asuna Peter Mazuryk in the Group C winner's match. Crazy Raccoon will have to fight for survival against Havan Liberty
Havan Liberty Brazil Rank #4 krain Gustavo Melara Myssen Rodrigo Myssen pleets Marcelo Leite shion Gabriel Vilela liazzi Felipe Galiazzi .
Tomorrow's matches are:
No team will have to face an elimination match tomorrow. Those begin on Monday.