Valorant returns to LAN tomorrow, September 10th. Fifteen teams from all over the world are in Germany, where they will fight for the Masters Berlin championship, the second international title of the Valorant Champions Tour.
While most esports have kept to online play due to the COVID-19 pandemic, Riot has been keen on reintroducing LAN competition. This is the second international LAN Riot has held for Valorant. Only three teams from Reykjavik — Sentinels
Sentinels North America Rank #15 TenZ Tyson Ngo ShahZaM Shahzeb Khan shroud Michael Grzesiek dapr Michael Gulino , Crazy Raccoon
Crazy Raccoon Japan Rank #3 Astell Moon Ji-won (문지원) popogachi Souta Morita Meiy neth Yusuke Matsuda rion Hiroto Tateno and KRÜ Esports
KRÜ Esports Latin America South Rank #2 delz1k Joaquin Espinoza NagZ Juan Pablo Lopez Klaus Nicolas Ferrari Mazino Roberto Rivas keznit Angelo Mori — will be present in Berlin, marking a clash of new styles not previously seen on an international level.
All eyes will be on Sentinels for this week, as they are the defending champions and are looking to prove themselves as the best Valorant team in the world once more.
Format
The 15 teams present will play two stages: a group stage and a playoffs stage.
All group stage matches will be played Bo3, in a GSL format for Groups A, B and C. Group D, due to losing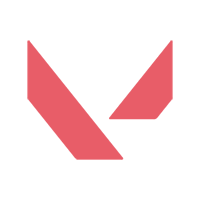 Inactive , will play a double round-robin format where the top two squads will advance. Riot explained the seeding here. The groups are as follows:
Group A
Group B
Group C
Group D
The eight best teams will then play a Bo3 single-elimination bracket. The grand final of Masters Berlin will be played Bo5.
Prize Pool
The event boasts a $700,000 USD prize pool which will be distributed as follows:
1st: $225,000
2nd: $125,000
3rd-4th: $85,000
5th-8th: $25,000
9th-12th: $10,000
13th-16th: $10,000
A slot at the Champions, Valorant's end-of-year event that will crown a world champion, as well as a multitude of circuit points are also up for grabs:
1st: VCT Champions slot
2nd: 375 points
3rd-4th: 325 points
5th-8th: 275 points
9th-12th: 225 points
13th-16th: 175 points
Due to not being able to attend, Bren have been automatically awarded the lowest prize possible of $10,000 USD and 175 VCT points.
Schedule
Friday, September 10
Saturday, September 11
Sunday, September 12
Monday, September 13
Tuesday, September 14
Wednesday, September 15
Thursday, September 16
Friday, September 17
Saturday, September 18
9 a.m. PDT | 6 p.m. CEST | 1 a.m. JST - Semifinals
11:30 a.m. PDT | 8:30 p.m. CEST | 3:30 a.m. JST - Semifinals
Sunday, September 19
Broadcast
Talent
James "Dash" Patterson (Host)
Yinsu Collins (Host)
Beatriz "kaquka" Alonso (Commentator)
Geo "Geo" Collins
Doug "EsportsDoug" Cortez (Commentator)
Rivington Bruce Bisland III (Commentator)
Arten "Ballatw" Esa (Commentator)
Sean "sgares" Gares (Commentator)
Lauren "Pansy" Scott (Commentator)
Michael "hypoc" Robins (Commentator)
Tom "Tombizz" Bissmire (Commentator)
Mitch "MitchMan" McBride (Commentator)
David "prius" Kuntz (Observer)
Heather "sapphiRe" Garozzo (Observer)
Nicholas "Yehty" Tesolin (Observer)
Streams
Coverage
VLR.gg is covering all of Masters in our event hub, which includes our live match ticker and stats to comb over. We have also enabled our Pick'Ems feature where you can create a bracket on who you think will win in Masters.