DetonatioN FocusMe
DetonatioN FocusMe Japan Rank #23 JoXJo Cho Byung-yeon (조병연) neth Yusuke Matsuda Meiy Ibuki Seki popogachi Souta Morita SSeeS Tomonori Okimura Suggest Seo Jae-young (서재영) have transferred Tomoki "xnfri" Mariya over to VARREL
VARREL Japan Rank #13 LOB Lim Byung-gun (임병건) Bangnan Jung Min-u (정민우) xnfri Tomoki Mariya zepher Jyousuke Matsuda BlackWiz Kohei Mikami one year after acquiring him from NORTHEPTION
NORTHEPTION Japan Rank #7 wai .
The organization's former flex player's most notable achievement ahead of joining the team was an appearance at 2022's Masters: Copenhagen with NORTHEPTION as Japan's only representative. The team upset fan favorites ZETA DIVISION
ZETA DIVISION Japan Rank #2 Laz Ushida Koji yuran Yushin Hato hiroronn Hiroki Yanai Dep Yuma Hashimoto SugarZ3ro Shota Watanabe to claim a spot on Denmark's stage, but were only able to accrue a single win against XERXIA Esports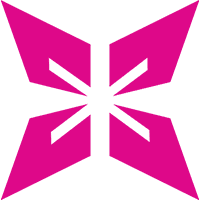 XERXIA Esports Asia-Pacific Rank #13 RoLEX Warittorn Kalanukan aLerT Wattanachok Yingnakorn LBY Eisuke Kuraoka Vickyz Sakthithat Phattharaampornchal xZe Tanawat Kannark siraphop Siraphop Honghirun before being sent home by eventual champions FunPlus Phoenix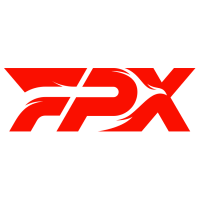 FunPlus Phoenix Inactive SUYGETSU Dmitry Ilyushin Zyppan Pontus Eek ANGE1 Kyrylo Karasov Shao Andrey Kiprsky ardiis Ardis Svarenieks .
Months prior to 2023's first event of the year, LOCK//IN, DFM picked up xnfri from NORTHEPTION and attempted to make a run through Brazil's bracket to kick off the year. Unfortunately, the team was cleanly dispatched by Giants Gaming
Giants Gaming Europe Rank #7 Redgar Igor Vlasov Fit1nho Adolfo Gallego nukkye Žygimantas Chmieliauskas hoody Aaro Peltokangas Cloud Kirill Nehozhin in their first match of the tournament and promptly sent home.
Hoping to turn their luck over in the Pacific League, DFM prepared for their matchups, but failed to win a single game against any of the other teams in the league. After finishing the league with an 0-9 record, the organization missed out on playoffs and were relegated to the Pacific LCQ.
With their only shot at Champions on the line, the stakes were high as DFM took on Talon Esports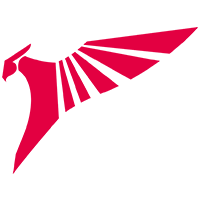 Talon Esports Asia-Pacific Rank #12 Crws Thanamethk Mahatthananuyut Patiphan Patiphan Chaiwong JitBoyS Jittana Nokngam lenne Lim You Xiang Lionel ban Joseph Seungmin Oh Governor Peter No in their opening match. However, their adversaries proved to be too much of a challenge for them to overcome, and the team was eliminated from the event after two maps, marking the end of their winless year.
xnfri's transfer to VARREL leaves DFM with only two active players following the releases of Park "Seoldam" Sang-min (박상민) and Oshiro "Reita" Ryu.
DetonatioN FocusMe
DetonatioN FocusMe Japan Rank #23 JoXJo Cho Byung-yeon (조병연) neth Yusuke Matsuda Meiy Ibuki Seki popogachi Souta Morita SSeeS Tomonori Okimura Suggest Seo Jae-young (서재영) is still: