Patiphan "cgrs" Porsi, the sixth member of Paper Rex

Paper Rex Asia-Pacific Rank #1 mindfreak Aaron Leonhart Jinggg Wang Jing Jie f0rsakeN Jason Susanto d4v41 Khalish Rusyaidee something Ilya Petrov Monyet Cahya Nugraha , has decided not to renew his contract with the organization. Paper Rex stated he is departing the organization to "pursue new endeavors."
Paper Rex signed cgrs last year during the 2022 offseason. Prior to joining Paper Rex, cgrs had filled in for XERXIA Esports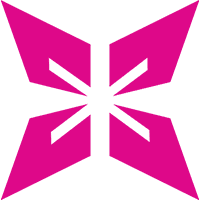 XERXIA Esports Asia-Pacific Rank #12 RoLEX Warittorn Kalanukan aLerT Wattanachok Yingnakorn LBY Eisuke Kuraoka xZe Tanawat Kannark siraphop Siraphop Honghirun and played for Z11
Z11 Inactive BOOMBURAPA Chaiwat Wattatum viperdemon Siwet Kruavit bnw SuperBusS Nattawat Yoosawat warwick Ronakorn Sattanaco cgrs Patiphan Porsi . He made his debut as part of the team at the Riot Games ONE Pro Invitational in Yokohama. During the 2023 season, he played only one official game in the VCT Pacific League and one showmatch.
During Masters Tokyo, when something was unable to play due to visa issues, cgrs was called up to bat and filled in. He was able to help PRX achieve victories over EDward Gaming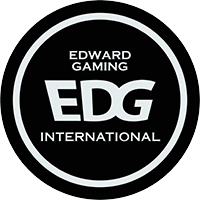 EDward Gaming China Rank #1 ZmjjKK Zheng Yongkang (郑永康) nobody Wang Senxu (王森旭) Muggle Tang Shijun (唐时俊) CHICHOO Wan Shunji (万顺治) Smoggy Zhang Zhao (张钊) Haodong Guo Haodong (郭浩东) and NRG Esports

NRG Esports North America Rank #3 crashies Austin Roberts ardiis Ardis Svarenieks Victor Victor Wong . The team ended up finishing third at Masters Tokyo after a close-run loss to Evil Geniuses
Evil Geniuses North America Rank #1 Boostio Kelden Pupello ScrewFace Kyle Jensen Demon1 Max Mazanov Ethan Ethan Arnold C0M Corbin Lee jawgemo Alexander Mor , where cgrs played five different agents on all five maps.
Paper Rex

Paper Rex Asia-Pacific Rank #1 mindfreak Aaron Leonhart Jinggg Wang Jing Jie f0rsakeN Jason Susanto d4v41 Khalish Rusyaidee something Ilya Petrov Monyet Cahya Nugraha is now: