Gen.G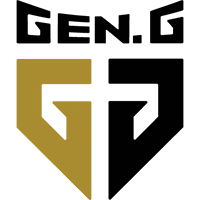 Gen.G Korea Unranked Meteor Kim Tae-O (김태오) , one of the partnered Pacific League teams, have announced that they are releasing seven members of their roster, including two coaches. The organization cited the reason for their decision was the expiration of the contracts of these seven members.
"When GenG moved from NA to Korea I knew it would be a challenge, and an opportunity I'm glad I took," Elmapuddy said. However with my contract expiring it didn't make sense to re-sign. We tried, but with the team speaking Korean I just couldn't have the level of impact I wanted. Thanks Gen.G."
Gen.G announced they were fielding a fully-Korean roster under the helm of Elmapuddy. The roster started the Pacific League regular season strong, with four straight wins, but lost the next five. They made it into the league playoffs by the skin of their teeth, where they finished fourth, narrowly missing out on Masters Tokyo. A third-place finish at the Pacific LCQ would see the end of their competitive season.
This leaves only Kim "Meteor" Tae-O (김태오) remaining on the squad, and points towards a full roster rebuild.