With Masters Tokyo beginning in just under a week's time, here's all you need to know about the Americas representatives coming into the event.
As Riot has ensured that each group contains only one team from each participating region, none of the Americas teams will play each other until the playoffs, if at all. That means there'll be no rematches in the quickly forming rivalry between Evil Geniuses
Evil Geniuses North America Rank #1 Boostio Kelden Pupello ScrewFace Kyle Jensen Demon1 Max Mazanov Ethan Ethan Arnold C0M Corbin Lee jawgemo Alexander Mor and NRG Esports

NRG Esports North America Rank #3 crashies Austin Roberts ardiis Ardis Svarenieks Victor Victor Wong or the long-time rivalry between NRG and LOUD

LOUD Brazil Rank #1 saadhak Matias Delipetro Less Felipe de Loyola tuyz Arthur Andrade cauanzin Cauan Pereira until the tournament is down to its final few teams.
Photo by Colin Young-Wolff/Riot Games
This year, the kings from Brazil continued their perfect record of domestic championships by taking home the Americas League trophy, earning them their third victory over their home region in as many tries. As the Americas first seed, LOUD head directly to playoffs with Team Liquid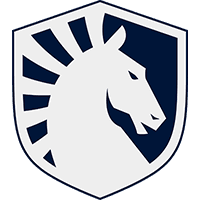 Team Liquid Europe Rank #6 Jamppi Elias Olkkonen nAts Ayaz Akhmetshin Sayf Saif Jibraeel Redgar Igor Vlasov , FNATIC

FNATIC Europe Rank #1 Leo Leo Jannesson Derke Nikita Sirmitev Boaster Jake Howlett Chronicle Timofey Khromov Alfajer Emir Ali Beder , and Paper Rex

Paper Rex Asia-Pacific Rank #1 mindfreak Aaron Leonhart Jinggg Wang Jing Jie f0rsakeN Jason Susanto d4v41 Khalish Rusyaidee something Ilya Petrov Monyet Cahya Nugraha , and like their playoffs-locked counterparts, they will have at least five extra days to prepare for Masters Tokyo.
LOUD come into Masters Tokyo on a four-win hot streak and a flawless playoffs run, having dropped only a single map to Evil Geniuses in the upper bracket finals. They are also currently the only franchised team running Chamber in their lineup; IGL saadhak plays the agent as their sole sentinel pick on Bind.
The Brazilian super team are among the favorites to take the tournament. If they reach the grand finals at Masters Tokyo, they will have made it to a top two place in four out of the last five international tournaments.
This includes the VCT's last international LAN, LOCK//IN. In that tournament, LOUD lost to FNATIC in the grand finals 3-2. While FNATIC didn't take home the EMEA League trophy, they did dominate their region for most of the split much like LOUD did. As two of Tokyo's favorites, a late-tournament rematch is more likely than not for the two powerhouse squads.
Photo by Colin Young-Wolff/Riot Games
The OpTic core is nothing if not consistent. Despite the team's storied history, including a Masters title, they have never won a domestic title. And their success has frequently relied on lower-bracket runs.
That happened once again when NRG lost to Evil Geniuses on the first day of the Americas League playoffs and then won three straight matches to qualify for Masters, make the grand finals and then lose to destined rivals LOUD to secure the Americas League's second seed.
However, NRG's streak of consistency almost came to an end. The team started the VCT Americas season in dire straits, falling to a 1-3 record by their fourth match. But from there, NRG hit their stride and won all five of their remaining regular season matches — including a match in which NRG inflicted LOUD with their only loss of the season.
Coming into the 2023 season, NRG kept s0m and signed ardiis to complete their starting roster. Despite some early doubts, s0m and ardiis have slotted well into their respective roles and played integral parts in NRG's strong regular season and playoffs finish.
NRG will face off against ardiis' former teammates on Natus Vincere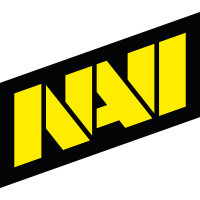 Natus Vincere Europe Rank #7 ANGE1 Kyrylo Karasov Shao Andrey Kiprsky Zyppan Pontus Eek SUYGETSU Dmitry Ilyushin cNed Mehmet Yağız İpek in their first match of the group stage. Owing to the OpTic core's storied history, NRG, like LOUD, are a favorite to win the tournament, and a potential LOUD vs. NRG rematch is something for fans to look forward to.
Photo by Colin Young-Wolff/Riot Games
After losing against NRG in their last regular season game, expectations were low for Evil Geniuses even making it into playoffs (on Twitter, Demon1 jokingly bet his hair on MIBR

MIBR Brazil Rank #1 jzz João Pedro RgLMeister Matheus Rodigoli frz Leandro Gomes beating 100 Thieves
100 Thieves North America Rank #5 bang Sean Bezerra Cryocells Matthew Panganiban Asuna Peter Mazuryk ). But after barely skating into the sixth-seed, the newly-bald Demon1 took Evil Geniuses to Tokyo with consecutive wins against third-seed NRG and second-seed Cloud9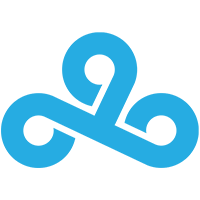 Cloud9 North America Rank #4 Xeppaa Erick Bach jakee Jake Anderson .
Unfortunately for both himself and his team, Demon1 was unable to fly to Japan due to visa issues. According to the VCT Americas broadcast, reserve player Reformed will replace Demon1 on the starting roster at Masters Tokyo.
The rising star's absence will not be easy to overcome for Evil Geniuses. Demon1 was crucial to Evil Geniuses' Cinderella run through the Americas League playoffs, finishing second in ADR, third in K:D and ninth in player rating among all players in the playoffs.
When reformed last played in an official match — back in August alongside much of the present-day EG roster — he wasn't playing Demon1's Jett role. He was taking more of a supportive role, primarily playing Fade at the time.
Evil Geniuses will face off against FUT Esports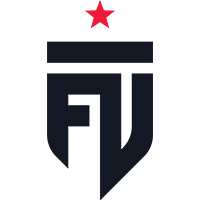 FUT Esports Europe Rank #8 MrFaliN Furkan Yeğen AtaKaptan Ata Tan qRaxs Doğukan Balaban qw1 Konuralp Şahin in the opening match of the tournament. Once again, expectations are low for the Evil Geniuses roster, but it wouldn't be the first time the team could surprise Valorant fans.
Photo by Tina Jo/Riot Games
Looking Ahead
Masters Tokyo will kick off at 11 p.m. EST on June 10 with two Group B matches: