Heading into the final week of VCT EMEA, almost none of the top six slots are locked. The race for sixth place is wide open, as four teams are vying for that final playoffs spot.
FUT Esports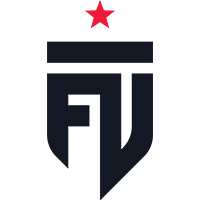 FUT Esports Europe Rank #4 MrFaliN Furkan Yeğen AtaKaptan Ata Tan Muj Serhat Yüksel MOJJ Buğra Kiraz qRaxs Doğukan Balaban qw1 Konuralp Şahin , BBL Esports
BBL Esports Europe Rank #33 aimDLL Hüseyin Kabişteke Turko Mehmet Özen AsLanM4shadoW Ali Osman Balta Brave Eren Kasırga QutionerX Doğukan Dural SouhcNi Ibrahim Sağır , Team Vitality

Team Vitality Europe Rank #3 MOLSI Michał Łącki Destrian Tomas Linikas Twisten Karel Ašenbrener BONECOLD Santeri Sassi ceNder Jokūbas Labutis , and Team Heretics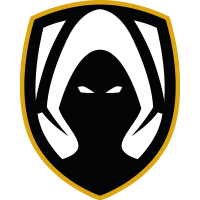 Team Heretics Europe Rank #10 Mixwell Oscar Cañellas AvovA Auni Chahade Boo Ričardas Lukaševičius keloqz Cista Wassim can all still place sixth. Of these, the last two are currently outside playoffs positions and only FUT are fully locked into the playoffs. The only team fully locked is Team Liquid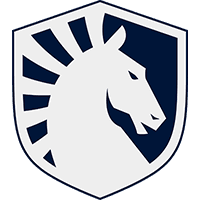 Team Liquid Europe Rank #1 Jamppi Elias Olkkonen nAts Ayaz Akhmetshin Sayf Saif Jibraeel Redgar Igor Vlasov soulcas Dom Sulcas , whose third place is untouchable heading into the playoffs.
The full tiebreaker rules can be found here. Here is how each team can (and can't) reach the VCT EMEA playoffs in the final week of play.
(Photo by Hara Amorós/Riot Games/LVP)
FNATIC and NAVI
FNATIC

FNATIC Europe Rank #2 Leo Leo Jannesson Derke Nikita Sirmitev Boaster Jake Howlett Chronicle Timofey Khromov Alfajer Emir Ali Beder and Natus Vincere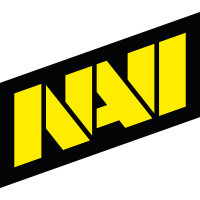 Natus Vincere Europe Rank #5 ANGE1 Kyrylo Karasov Shao Andrey Kiprsky Zyppan Pontus Eek SUYGETSU Dmitry Ilyushin cNed Mehmet Yağız İpek are the only teams guaranteed to place within the top two.
The result of the Week 8 match between the two EMEA titans will decide where these teams place. If FNATIC lose, they will have a tied record with NAVI, but the latter will come out on top due to winning the first tiebreaker (head-to-head match score).
Team Liquid
Team Liquid will place third regardless of any results in the final week of competition. Their final match is against KOI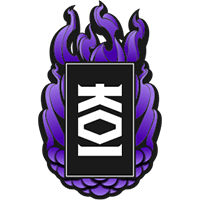 KOI Europe Rank #132 starxo Patryk Kopczynski koldamenta Jose Luis Aranguren sheydos Bogdan Naumov trexx Nikita Cherednichenko Wolfen Berkant Joshkun , which can affect the placement of the latter.
Giants Gaming
Giants Gaming
Giants Gaming Europe Rank #32 Fit1nho Adolfo Gallego nukkye Žygimantas Chmieliauskas hoody Aaro Peltokangas rhyme Emir Muminovic Cloud Kirill Nehozhin are locked into the playoff. At best, they will finish fourth and, at worst, in fifth place. To avoid dropping to fifth, Giants must:
Win against Karmine Corp, while BBL win with any result;
In the event of a loss against KCorp, match BBL's win against FUT
FUT Esports
FUT are also locked into the playoffs. They can reach fourth place, but can also drop to sixth. The three scenarios are as follows:
BBL Esports
BBL are one of just three teams who are not yet locked into the playoffs but are within touching distance. There are two scenarios, dependent on the result of the team's match against FUT:
If BBL win against FUT, they will move to the playoffs in fifth place;
If BBL lose against FUT, the former have to avoid a four or five-way tie. In this outcome, BBL will go through in sixth.
Any other scenario will have the team in seventh place or below. One fringe outcome can even leave BBL in ninth.
Team Vitality
Vitality, currently seventh, are fighting for sixth alongside BBL and Heretics. There are two scenarions in which the Golden Hornets reach the playoffs:
Vitality win against Heretics, and FUT win against BBL;
Vitality win against Heretics, BBL wins 2-1 against FUT, and KCorp also wins against Giants.
Team Heretics
Despite their current and rough 2-6 record, there is still one scenario in which Heretics can place sixth. In this situation, a four-way tie (or, if KOI win, a five-way tie) can be called between the teams sporting three wins and six losses.
These ties resort to different rules, in which the first criterion is total split map differential.
For Heretics to reach the playoffs:
Heretics must win against Vitality;
BBL must lose to FUT;
KCorp and/or KOI must win their final match of VCT EMEA.
Karmine Corp and KOI
KCorp and KOI are the only two teams who are completely barred from reaching the playoffs. The best either team can realistically hope to reach is ninth place, but there are fringe scenarios in which either team reaches seventh place.