Sentinels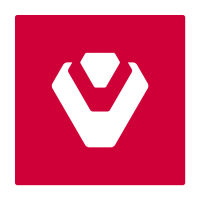 Sentinels North America Rank #1 sinatraa Jay Won inactive TenZ Tyson Ngo ShahZaM Shahzeb Khan SicK Hunter Mims zombs Jared Gitlin dapr Michael Gulino have always been dominant. They traded tournament wins in the Ignition Series with TSM

TSM North America Rank #8 brax Braxton Pierce hazed James Cobb Drone Taylor Johnson WARDELL Matthew Yu Subroza Yassine Taoufik reltuC Stephen Cutler inactive and narrowly lost First Strike to 100 Thieves
100 Thieves North America Rank #4 steel Joshua Nissan Hiko Spencer Martin Ethan Ethan Arnold nitr0 Nick Cannella Asuna Peter Mazuryk dicey Quan Tran inactive .
The difference between Sentinels and these two squads is that Hunter "SicK" Mims's men haven't fallen off.
Sentinels in Iceland. Source: @zombs
Their Champions Tour began with a lower bracket run, as they lost their opener to Luminosity. They bounced back, and eventually won the inaugural VCT event. In Challengers 2 they went through another lower bracket run, but this time missed the trophy after Envy defeated them for the second time. Nevertheless, they qualified for Masters.
And then disaster struck.
Just two days before he and his team were to fight for their biggest title yet, Jay "sinatraa" Won was suspended by Riot and Sentinels due to sexual abuse allegations from a former partner. The team scrambled and found their temporary substitute in Tyson "TenZ" Ngo, arguably the region's superstar, who had been absent from competition ever since his switch to content creation.
However, the last-minute substitution proved to be a turning point as they ravaged Stage 1: Masters, dropping only a single map to Luminosity in the opening match. Sentinels looked absolutely unstoppable; the newfound pairing was a match made in heaven.
The Stage 2 shuffle didn't affect the team and they carried on as they always had done — with confidence. They were upset in the qualifier for Challengers 1 by Built By Gamers, but it didn't stop them from qualifying for the second event. The world witnessed another lower bracket rampage after Andbox defeated them in the opening match. Shahzeb "ShahZaM" Khan's anti-stratting proved essential on their way to qualify for, and eventually win, another VCT event.
In the Challengers Finals, Sentinels looked completely unshaken by any opponent, be it Version1, the other NA representative at Reyjavik, First Strike champions 100 Thieves, or the renewed Cloud9 Blue roster. They were all knocked down, and once again Sentinels showed up when it mattered the most. While they were known for their lower bracket runs in regular Challengers events, they stood out in Masters 1 and the Challengers Finals for their absolute dominance.
Sentinels landed in Reykjavik nearly a week ago but they're still riding high. Any team who had won nine matches in a row against the top teams of the region would be.
But the poster boys of North America are hungry for more. And they're going to fight for it.