It was a roster theorist's dream come true.
The suspension of Jay "sinatraa" Won by Riot and his organization, Sentinels
Sentinels North America Rank #1 Kanpeki Eric Xu TenZ Tyson Ngo ShahZaM Shahzeb Khan SicK Hunter Mims dapr Michael Gulino , due to allegations of sexual abuse had left Sentinels without a fifth player just a few days before Masters was set to begin. The team had gone from one of the tournament favorites to one with almost no expectations on them.
Then they added Tyson "TenZ" Ngo.
It wouldn't be controversial to declare TenZ the best player in North America. He frequently outpaces his peers statistically in tournaments he competes in. He is a walking highlight reel, a man known for his insane carry ability since he first began competing with Cloud9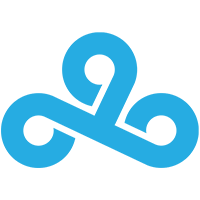 Cloud9 North America Rank #4 curry Rahul Nemani Xeppaa Erick Bach leaf Nathan Orf mitch Mitch Semago vanity Anthony Malaspina during the game's beta.
But he hadn't competed for a few months.
TenZ stepped down from the Cloud9 Blue roster near the beginning of the year to instead focus on streaming. North America's ultimate superstar was no longer headlining competitions. He wasn't dazzling viewers in major competitions anymore.
Given his two month break and limited practice time with the team, it would have been reasonable to temper expectations for the team in Masters. However, given that Sentinels were adding the best player in the region to their roster, it also would have been fair to have set the bar even higher. Both views were reflected within the team itself.
Hunter "SicK" Mims believed any pressure to win in Masters was lifted from Sentinels' shoulders when they needed to grab a last second stand-in. Jared "zombs" Gitlin was on the opposite side of the spectrum: adding the best player in the region to your roster, even last minute, adds more pressure to your team.
But TenZ was firmly on one side of the debate.
"I definitely say that for me and the rest of the squad, we probably don't feel any pressure at all to perform," he said. "We're obviously not here to lose, we're playing to win. I'd say we're pretty confident because we can make more ballsy plays and get away with it."
That was the theme of the tournament for TenZ.
After the first weekend of play, he described playing for Sentinels as "something new, and that's very fun." When he looked ahead at Sentinels' matchup with FaZe in the upper bracket final, he said he thought the match would be fun.
It's no wonder he was having a good time. "I don't feel obligated to make superstar plays and be a hero every round," he said of playing with Sentinels after they won the grand final. "On this squad I can just trust everyone to play their roles perfectly and hold their own."
Sentinels have, after all, made it a habit of winning tournaments or coming close to it for a long time. Since the Pulse Invitational last July, they have finished in the top four of every non-qualifier official event they've competed in. Such consistency would be hard to find if each individual player wasn't capable of hold their own.
TenZ himself, who had only played for Cloud9 Blue in official matches before Masters, has never beaten Sentinels. He hadn't ever won an official tournament either, except for the first open qualifier of First Strike. And Sentinels weren't just winning in Masters, they were doing so with ease.
It was a match made in heaven to secure the tournament title, with both TenZ and Sentinels making it easier for each other to perform and win.
"Everything we did and ended up doing still worked," dapr said of the team's play styles and strategies after the tournament. "TenZ could probably slot into any team and make them better."
And even if TenZ did add any pressure like zombs suggested, Sentinels are perhaps better equipped to handle it than any team in North America.
"We know how to perform under pressure and don't let any of that get to us," SicK said. "People think way too much about what the public thinks of them or how they'll perform, but we don't do that we just play the game" while disregarding outside expectations, he added.
Those outside expectations grew after the first weekend of competition. When Gen.G knocked Envy out of the tournament, Anthony "mummAy" DiPaolo said he didn't believe either Gen.G or FaZe would be able to beat Sentinels. "Not to discredit the other teams, but it's just that Sentinels right now they're individually looking very good. And they're just hitting shots consistently. So you know, they're tough. They're a tough team."
Shawn "Shawn" O'Riley didn't think Sentinels were quite so unbeatable for FaZe when he and his Gen.G teammates were subsequently knocked out, instead mentioning confidence would be a factor. "The problem was in their first series you could see it: they weren't hitting their shots and then BABYBAY tried this weird lurk thing and they just lost all of their confidence and they just fell apart as a team," he said.
And at that point in time, Andrej "BABYBAY" Francisty and the rest of FaZe Clan were equally as confident.
"We started playing like old FaZe against them. And that's just too easy for them to play against — they've already beaten old FaZe," he said. "So we're going to go into tomorrow and we're going to try to show them what what new FaZe actually is, you know, because this is what we've been working on. And although it hasn't been long that we've been curating this new play style, I think that we can actually still take them down and play our own game. And if not take them down, make it a close series."
Even though FaZe did look better against Sentinels on Championship Sunday, even leaving the first half of the first map with a lead, the result was ultimately the same. Sentinels cruised past FaZe with ease. Except for their lone hiccup against Luminosity at the beginning of the tournament, Sentinels had proven to be untouchable.
And their grand finals opponents emphasized just how far Sentinels are ahead of everyone else.
The FaZe players agreed as a team at the start of that grand finals press conference that they weren't afraid of any of the other teams repeating Sentinels' gameplan against them. In their minds, only Sentinels are good enough to actually execute it. They feel the North American hierarchy after Masters puts Sentinels at the top, FaZe below them, and everyone else playing catchup.
But FaZe's opinions aren't universal across North America — neither their view on the region's hierarchy or their view that Sentinels are lapping the rest of the field. While mummAy didn't believe Gen.G or FaZe could beat Sentinels, he was still confident Envy could take them. And, to his credit, he has results to support that confidence: Sentinels' last two defeats are to Envy. Those results may have been against a Sentinels team without TenZ, but he has evidence for their ability against this version of Sentinels, too.
"We've scrimmed Sentinels with TenZ, we've exchanged maps evenly — both teams," he said. "We don't really have a fear of TenZ." He described that he has a lot of fun when he gets to OP duel TenZ. "So, I'm looking forward to see what happens."
The only way to know for sure if this Sentinels lineup is as mortal as mummAy believes is if it remains together. So everyone else is equally looking forward to see what happens. And it's not just the people on the outside.
When TenZ was asked by a reporter after the grand finals if he wanted to continue playing with Sentinels, he said yes. "I really want to win," he said. Sentinels has given him that opportunity. And when he returned to playing this weekend, he said he discovered "I still have that competitive itch."
This current iteration of Sentinels isn't just a roster theorizing fan's dream. It's TenZ's dream. With results like this past weekend's, it might be the rest of Sentinels' dreams, too.
And yet, the future of this lineup is still unknown. Perhaps it will be a North American mainstay that will menace the rest of the world in Iceland.
Or perhaps, due to some disagreement in contracts and buyouts and the nature of business out of our control, this roster could have been just a mere sampling of greatness — appearing as spontaneously to dominate the competition as a dashing Jett before disappearing just as quickly.
This is now the roster of everyone's dreams. We'll just have to hope no one pinches us to wake us up.