After how Fnatic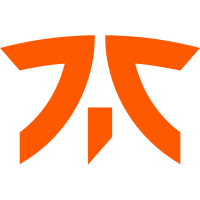 Fnatic Europe Rank #6 MAGNUM Martin Penkov Derke Nikita Sirmitev Boaster Jake Howlett Mistic James Orfila doma Domagoj Fancev entered the VALORANT Champions Tour and their initial Stage 2: Challengers 1, most people counted them out. After all, they finished second in First Strike behind the titanic squad of Heretics.
FNATIC
@FNATIC
Everyone knows only legends sit at the back of the bus.
Arrived in Iceland. One week of practice and quarantine before
#VCT
Masters.
Things have changed for the side of Heretics as of late, but they kept their roster and went on to finish second in Stage 1: Masters. Fnatic weren't so lucky and were repeatedly and unexpectedly defeated throughout their first VCT stops.
They were first upset by Wave, who ended up not doing much more throughout Stage 1. Then came a loss to FPX, who they had defeated in the First Strike semifinals. In Challengers 3, Ballista swept them in a convincing match for the underdogs, which really showed the downturn Fnatic had found themselves in.
They tried to recollect themselves before Stage 2, but this time around they failed to even make it out the qualifiers as Alliance 2-0'd them in the top 16. This was the final nail in the coffin. A Fnatic squad, one of the top organizations in the world, not even making it out of qualifiers. Unfathomable for fans and the team alike.
On April 2, the restructuring began. Konstantinos "tsack" Theodoropoulos was out, saying "after all those bad results something had to change." A day later, Muhammad "Moe40" Hariff bid goodbye to the squad he had spent the better part of a year with. After both were out of the active squad, Nikita "Derke" Sirmitev and Martin "MAGNUM" Penkov joined.
If you had never watched CIS Valorant you wouldn't know what to expect from Derke. But if you did, you knew you were in for a treat. Derke is Finnish but played in CrowСrowd
CrowСrowd Inactive Cloud Kirill Nehozhin dreAms Adel Smirnov Duno Mikhail Fokin trial Panic Leonid Pozdnyakov , one of the top CIS squads. He repeatedly carried his team throughout VCT, enabling them several great events. Among them stands out a top four placement at the first Masters and a second place finish in Stage 2's Challengers 1.
He had already been signed by Fnatic, but he played the event nonetheless as the European qualifiers for Stage 2: Challengers 2 only began a day later. It didn't matter and he still popped off, scoring 93 kills, 263 ACS and nearly 170 ADR across five maps against forZe.
MAGNUM on the other hand, was a common presence in the lower tiers of European competition. Jake "Boaster" Howlett had scouted him from HOMELESS
HOMELESS Inactive MaFiN Martin Vrána Foxie Tyler Lowton Erik Erik Čepela , where the Czech would, according to Fnatic's captain, perform really well but "always lose to one of the top, top teams." He has everything a team could want from a sentinel - someone who can step in when needed, who communicates well and is very clued onto the game. He was and is a perfect fit.
They trialled both of them, Derke only once and with MAGNUM, and Jacob "Mini" Harris, the team's coach, instantly thought they had found their fit. Not even a week after saying goodbye to tsack and Moe40, they had found their new fourth and fifth and were ready for whatever the final Stage 2 qualifier presented them with.
They went into a full-on rampage in the whole of Challengers 2, knocking out SAW, G2 and Vitality on their way to qualify for the EMEA Challengers Playoffs. Even in the seeding final, they bested Liquid 3-1. Nothing could stop them.
They kept everything going into the international EMEA event and completely swept Oxygen, Guild and Gambit. Dropping only one map across the latter half of Stage 2, the one against Liquid, they qualified for Reykjavik. Fnatic looked absolutely fearless and were a squad to be feared, as they disputed a tight Bo5 final in the Challengers Playoffs that Liquid ultimately won.
The changes in the team forced a bit of a role swap, and they started playing much more fluid compositions. While in one map Boaster could pick up a smoker, he could play Sova next and let Domagoj "doma" Fancev or James "Mistic" Orfila step in to do that job. Derke also featured Sova and Sage plays, while MAGNUM largely picked up the mantle of a sentinel like Killjoy or Cypher or a Skye.
The short time Boaster spent preparing the additions of their two new starts led them to add some ten new setups and strategies to their gameplan. That was just in the couple of days they had. But ever since, they've been getting ready behind the scenes. The players all flew to Malta for some bootcamp and relaxation days, and one can only imagine what the brains of Mini and Boaster have prepared over in the orange and black squad.
Fnatic are one of two European representatives in Stage 2: Masters Reykjavik. They're attending the event with Liquid. Due to carrying the second seed and having to be on the other side of the bracket, they're forced to play an extra match against KRÜ, the LATAM representatives coming from the South. They can only face Liquid in the Upper Bracket Finals, but they'll have to go through Sentinels and Vikings or X10 first.
They're hoping to win the match against KRÜ, as a fight against Sentinels is one both major regions await and one Boaster himself wants - "Let's fight Sentinels," he said. And Sentinels they shall fight.