Riot has revealed the second iteration of the Game Changers Championship will be hosted in their São Paulo-based studios from Nov. 28 to Dec. 3.

VALORANT Esports BR
@valesports_br
O Game Changers Championship está de volta em 2023, e será em São Paulo - com presença de público, na Arena CBLOL! 🔥
Saiba mais sobre a final global e reviva os melhores momentos de 2022 com o lançamento de "Mudando o Jogo: um Documentário do VCT" 👉
bit.ly/3FDFLTr
The eight-best Game Changers teams will be flown to São Paulo to play in front of Riot's own 140-person CBLOL Arena, where they'll contest the second international GC title. The event's slots have also been announced, mirroring last year's distribution:
EMEA (2)
NA (2)
BR (1)
LATAM (1)
SEA (1)
East Asia (1)
Details regarding the North American and EMEA Game Changers circuits have surfaced recently. This year, NA will have a new organizer and verification system but will keep its format. EMEA will have a different format, opting for one 16-team EMEA league and two amateur levels of competition below it.
The first Game Changers Championship was hosted last November in the 174-seat LEC Studio, based in Berlin. After dominating the upper bracket, G2 Gozen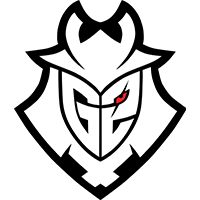 G2 Gozen Europe Rank #1 roxi Vivian Schilling Mary Maryam Maher Petra Petra Stoker mimi Michaela Lintrup Glance Anastasia Anisimova claimed the title after reverse sweeping Shopify Rebellion GC

Shopify Rebellion GC North America Rank #2 flowerful Kayla Horton KP Erika Lytle sonder Diana Zhang Lorri Lorrian Elad in the grand final.