A new era of the Valorant Champions Tour is upon us as Riot's partnership program takes shape. To welcome in the new format, the biggest international event in Valorant history will be played in São Paulo Brazil.
LOCK//IN will include all 30 partnered teams from across the three VCT leagues – Americas, EMEA, and Pacific – as well as two more teams from the newly official Chinese region. Here is a look at five of the teams that will be playing closest to home.
KRÜ Hit the Rebuild Button
Only one team in Valorant's history managed to qualify for every single international VCT event, and KRÜ Esports
KRÜ Esports Latin America South Rank #2 keznit Angelo Mori NagZ Juan Pablo Lopez Klaus Nicolas Ferrari Melser Marco Eliot Machuca Amaro DaveeyS Santiago Galvis Ruiz axeddy Carlos Alberto certainly made a name for themselves while setting that record. Back-to-back playoff appearances in 2021, including a top-four finish at Champions 2021, ensured that KRÜ were known throughout the Valorant world as the LATAM juggernaut that was always a threat.
While they maintained a steady presence deep into 2022, playoff appearances and true contention escaped them. Facing declining performances and a loss of the LATAM crown to Leviatán, KRÜ have decided to reset.
KRÜ at Masters Copenhagen. Image Credit: Sebastian Stigsby, Riot Games
IGL Klaus and longtime Operator savant NagZ remain on the roster, but new faces have entered the fray. With former FURIA and NIP star xand , former Leviatán controller Melser , LATAM North standout DaveeyS , and sixth man axeddy , KRÜ are ready to take on the world.
Going into LOCK//IN, this roster already has some international experience. Despite using axeddy as a substitute, they placed top-four at Red Bull Home Ground 3, a tournament which featured six other partnered squads. KRÜ drew the short straw by matching up against Natus Vincere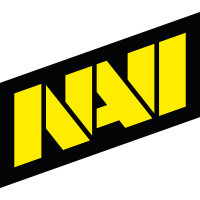 Natus Vincere Europe Rank #2 ANGE1 Kyrylo Karasov Shao Andrey Kiprsky Zyppan Pontus Eek SUYGETSU Dmitry Ilyushin cNed Mehmet Yağız İpek in the first round of a single elimination gauntlet. Time will tell if this roster can capture the same magic that propelled the org to fame.
Brazilian Fury will be Tested at Home
Always the bridesmaid and never the bride, FURIA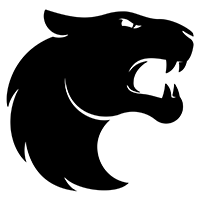 FURIA Brazil Rank #3 kon4n Vitor Hugo dgzin Douglas Silva mwzera Leonardo Serrati Quick Gabriel Lima Mazin Matheus Araújo Khalil Khalil Schmidt have been competitive in Brazilian Valorant since the VCT began. Despite their prowess, they were continuously denied international appearances except at Champions events through the LCQs. Their two Champions performances were short-lived, as they still have yet to take an international match win.
FURIA at Champions 2022. Image Credit: FURIA
Despite their woes, FURIA decided to keep things together in 2023. To tip them over the edge from scrappy underdog to potential contender, they replaced the outgoing nzr with Brazilian phenom mwzera . The loss of the extremely flexible nzr may cause some role issues now that the roster contains four players who have primarily played duelist, but those issues may never come to pass since each member of the roster has diversified their agent pool in the past year.
In the first round of LOCK//IN, FURIA will face a vulnerable looking T1
T1 Korea Rank #18 iNTRO Kang Seung-gyun (강승균) xeta Son Seon-ho (손선호) Sayaplayer Ha Jeong-woo (하정우) ban Joseph Seungmin Oh Munchkin Byeon Sang-beom (변상범) Carpe Lee Jae-hyeok (이재혁) who just bombed out of the Ludwig x Tarik Invitational. Should they get their first international win, they'll have to then prepare for a tough-looking round 2 matchup against Sentinels
Sentinels North America Rank #16 pANcada Bryan Luna Marved Jimmy Nguyen TenZ Tyson Ngo dephh Rory Jackson zekken Zachary Patrone Sacy Gustavo Rossi or FNATIC

FNATIC Europe Rank #1 Leo Leo Jannesson Derke Nikita Sirmitev Boaster Jake Howlett Chronicle Timofey Khromov Alfajer Emir Ali Beder .
Made in Brazil – Assembled for the World Stage
Now MIBR

MIBR Brazil Rank #6 jzz João Pedro heat Olavo Marcelo murizzz Murillo Tuchtenhagen RgLMeister Matheus Rodigoli frz Leandro Gomes , the Keyd Stars
Keyd Stars Brazil Rank #4 pollo Julio Silva liazzi Felipe Galiazzi krain Gustavo Melara pleets Marcelo Leite flainzz Felipe Saldanha core made waves in 2021, only to struggle to capitalize off of its obvious skill after a pair of international appearances. Lackluster showings throughout 2022 led to several roster changes and eventually this revamped MIBR lineup.
MIBR's new roster. Image Credit: MIBR
Although mwzera left for FURIA, the core of heat, RgLMeister , and IGL murizzz joined up with the stars of the previous MIBR roster, jzz and frz . The lineup reunites frz with coach bzkA , a pairing which dominated Brazil in 2021 as part of Team Vikings

Team Vikings Inactive Veroneze Vinícius Ribeiro Ds Daniel Silva swag João Neto pollo Julio Silva . More recently, bzkA coached the breakout LOUD roster to a dominant 2022 and a world championship.
Like KRÜ, this roster has already been tested. They played in the LATAM Gods tournament in December, where they took maps from but failed to defeat Leviatán. They received a favorable draw for LOCK//IN by being placed near other underdogs like Evil Geniuses
Evil Geniuses North America Rank #12 Boostio Kelden Pupello ScrewFace Kyle Jensen Demon1 Max Mazanov Ethan Ethan Arnold BcJ Brendan Jensen C0M Corbin Lee Apoth Vincent Le Reformed Jeffrey Lu jawgemo Alexander Mor and Team Heretics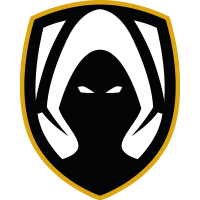 Team Heretics Europe Rank #6 Mixwell Oscar Cañellas AvovA Auni Chahade zeek Aleksander Zygmunt Boo Ričardas Lukaševičius keloqz Cista Wassim as well as a first round matchup with the potentially Patiphan-less Talon Esports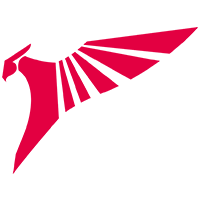 Talon Esports Asia-Pacific Rank #4 Sushiboys Panyawat Subsiriroj foxz Itthirit Ngamsaard Crws Thanamethk Mahatthananuyut Patt Patiphan Chaiwong JitBoyS Jittana Nokngam garnetS Apiwat Apiraksukumal .
A Leviathan Rises
Oft forgotten in the formative years of Valorant was the Leviatán
Leviatán Latin America South Rank #1 Tacolilla Vicente Compagnon kiNgg Francisco Aravena nzr Agustin Ibarra Mazino Roberto Rivas Shyy Fabian Usnayo core which continuously played second fiddle to KRÜ in LATAM. It wasn't until 2022 that they began to realize their potential. Despite losing out to KRÜ in Stage 1, they showed promising improvement alongside new coach Onur , and through the rest of the year, they supplanted KRÜ as LATAM's top behemoth.
Leviatán at Masters Copenhagen. Image Credit: Colin Young-Wolff, Riot Games
Leviatán went for broke in the new year by snatching up a duo of KRÜ's stars in keznit and Mazino as well as FURIA's IGL and top performer nzr . Pairing keznit with incumbent duelist Tacolilla has been an awkward fit, and both saw playing time during their LATAM Gods run.
At LATAM Gods, the LATAM superteam showcased their dominance, and fought off a rejuvenated MIBR to take the crown. During the first round of LOCK//IN, they will have to put down a fan favorite ZETA DIVISION
ZETA DIVISION Japan Rank #1 Laz Ushida Koji crow Maruoka Tomoaki Dep Yuuma Hisamoto SugarZ3ro Shota Watanabe TENNN Tenta Asai in order to chase their dreams of an international title.
World Champions Choose Youth
After a year of Brazil enduring jokes about their performances, the breakout LOUD

LOUD Brazil Rank #1 aspas Erick Santos saadhak Matias Delipetro Less Felipe de Loyola tuyz Arthur Andrade cauanzin Cauan Pereira roster finally married the fragging potential of Brazil with the consistent teamplay and strategy necessary to make them a threat to the greatest of international foes. As the reigning world champions, LOUD would be expected to enter LOCK//IN as clear favorites, but roster shuffles have muddied the waters slightly.
LOUD at Champions 2022. Image Credit: Riot Games
After long and strenuous negotiations with the organization, Sacy and pANcada chose to depart to Americas League rivals Sentinels. Additionally, they parted ways with coach bzkA. Instead of attempting the difficult task of trying to replace the steadying veteran presence of Sacy and pANcada, LOUD chose to pick up promising teenagers cauanzin and tuyz , leaving IGL saadhak as the only player above the age of 19.
The roster still carries immense firepower, and with new coach fRoD assisting saadhak with strategies, woe to foes who overlook what LOUD can do. An opening match against a struggling Gen.G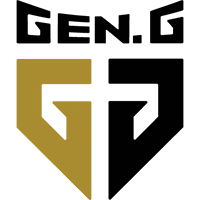 Gen.G Korea Rank #3 Meteor Kim Tae-O (김태오) k1Ng Lee Seung-won (이승원) TS Yu Tae-seok (유태석) eKo Yeom Wang-ryong (염왕룡) Sylvan Ko Young-sub (고영섭) GodDead Kim Sung-sin (김성신) at LOCK//IN may be just the warm up these young guns need to make a deep run.
At the end of the day, winning a title through a single elimination gauntlet is a daunting task for even the greatest of superteams, but the LATAM/BR teams will assuredly give us the showcase of partnered teams that LOCK//IN aims to provide. And if they win a title, there is no better place to do it than close to home.