After two long weeks of qualifiers, the team list for Challengers North America has been finalized. Six qualified squads will join another six invited squads, making for the biggest Challengers league in the world.
For VCL NA, the qualifying structure was split into two. Two 128-team open qualifiers were hosted, the first of which drafted four teams into the league. In the following week, a last chance qualifier slotted just two teams into VCL to complete the team list. Both qualifiers were, from the top 32, reseeded and converted from single to double-elimination.
Knights Arena
@KnightsArena
The Valorant Challengers League is almost upon us 👀

Learn more about the league format before it kicks off and check back later this week for signups:
Both qualifiers hosted many names known to the Valorant community, who have traversed several VCT qualifiers and dominated the tier 2 scene for a long time. One notable exception was The Nation
The Nation Inactive brax Braxton Pierce Rossy Daniel Abedrabbo Stewie2k Jake Yip TiGG Tanner Spanu WARDELL Matthew Yu , an amalgamation of former high-level players that included Stewie2k , WARDELL , and brax . The roster took down Dark Ratio
Dark Ratio North America Unranked Ange Adam Milian Trick Justin Sears ZexRow Anthony Colandro Drone Taylor Johnson Will William Cheng and The Silk Road
The Silk Road North America Unranked monSi Ludovic Lefebvre BlackHeart Hasan Hammad fletcher Fletcher Christian d1msumboi Erik Almhjell , but fell to BreakThru
BreakThru North America Unranked thief Brady Dever aproto Alex Protopapas sym Tyler Porter flyuh Xavier Carlson brawk Brock Somerhalder in the qualifying match. BreakThru had already taken down names such as Cosmic Divide
Cosmic Divide North America Unranked ChurmZ Corey Koch Kushay Tyler Donghyuk Jang tokyo Sebastien Lima and Team Reckaroo
Team Reckaroo North America Unranked TEAGUE Teague Morgan Tim Timothy Braun eli Elias Soto , cementing their place in the NA VCL over some of the game's early greats.
Disguised, a roster owned by content creator Disguised Toast and led in-game by steel , also scored a successful upper bracket run. After gunning Squirtle Squad
Squirtle Squad North America Unranked Add3r Jack Hayashi Okeanos Anthony Nguyen WeDid Matthew Suchan Harmful Mohammed Choudhary Governor Peter No down, Disguised effortlessly took down NSIC
NSIC North America Unranked fiziq Lucas Blow Shawn12590 Shawn O'Riley and Oxygen Esports to qualify for the league from the upper bracket.
The final four rounds of the lower bracket were filled to the brim with known names: Moon Raccoons
Moon Raccoons Inactive icy Jacob Lange tech ZK Timothy Ly , Nearest Airport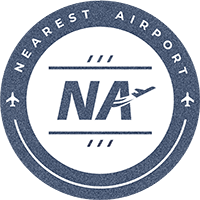 Nearest Airport North America Unranked c4Lypso Abdo Agha jmoh Jason Mohandessi acrian Precision Colin O'Neill , NSIC, Dark Ratio
Dark Ratio North America Unranked Ange Adam Milian Trick Justin Sears ZexRow Anthony Colandro Drone Taylor Johnson Will William Cheng , The Silk Road, Oxygen Esports
Oxygen Esports North America Unranked skuba Logan Jenkins mitch Mitch Semago pwny Joshua VanGorder randyySAVAGE Devon Bréard Verno Andrew Maust , and The Nation. The final four names made up the final two matches, which saw Oxygen and Dark Ratio conquer their berths in the VCL NA.
Most names returned for the LCQ, which saw a more top-heavy upper bracket. Among the top eight were The Nation, Squirtle Squad, YFP Gaming
YFP Gaming North America Unranked snirot Edmon Ghanem syfi Samir Karimov HUYNH Danny Huynh , Nearest Airport, and Moon Raccoons. With the number of available slots reduced to just two, Squirtle Squad's newest iteration broke through YFP, The Nation, and OREsports
OREsports North America Unranked Lear Dayton Akau nillyaz Chase Linder zeldris Elijah Hawkins PureVNS Vincent Nguyen Jonaaa6 Jonard Penaflor to win the upper bracket and move into the league.
The lower bracket's final games saw names like VIRTUOSO
VIRTUOSO Inactive King Aiden King Eley Zach Stauffer DBK Dylan Bazic-Kulangiev Blahst Nathan Brand snxper Louis Lama and Moon Raccoons get knocked out. In the meantime, Soniqs

Soniqs Inactive were busy recovering from a 2-0 loss to The Nation in the round of 16. They chained six lower bracket wins, eliminating the likes of Cosmic Divide, The Nation and Nearest Airport before getting to the lower final. In the final match, played today against OREsports, Soniqs' run was brought to an end by OREsports in a 2-1 series.
Qualified for Challenger's Split. Winning moment 2-1
@SoniqsEsports
Blessed and grateful. We have a relatively short time together, but we worked so fucking hard. Thank you to the goat
@vapenfps
for transforming this team into something great and improving my IGL capabilities <3
These six squads will join several big names of North American Valorant, such as TSM

TSM North America Unranked gMd Anthony Guimond seven Johann Hernandez hazed James Cobb NaturE Nicholas Garrison corey Corey Nigra , Shopify Rebellion

Shopify Rebellion North America Unranked v1c Victor Truong bdog Brandon Sanders dazzLe Will Loafman mada Adam Pampuch moose Kaleb Jayne , G2 Esports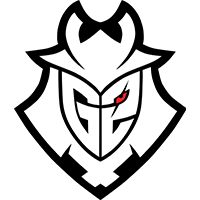 G2 Esports North America Unranked ShahZaM Shahzeb Khan dapr Michael Gulino wippie Maxim Shepelev OXY Francis Hoang penny Erik Penny , and The Guard
The Guard North America Unranked JonahP Jonah Pulice trent Trent Cairns neT Michael Bernet valyn Jacob Batio tex Ian Botsch , in Challengers North America. The first split will run from February to mid-March, when the best eight teams will take a break to play the Mid-Season Invitational in late March.
Competition will return between April and June, when the second split and the playoffs will be hosted. Whichever teams accumulate the most points throughout the year will then qualify to Ascension to get a chance at making the VCT Americas, although the exact number of teams is yet unconfirmed.
The full team list for Challengers NA is: