The Challengers North America's open qualifier kicks off today, being one of just two chances teams will have to reach the league this year. Teams that fail to conquer one of four slots in today's open qualifier will play to clench one of two remaining slots in the Last Chance Qualifier.
The 256-team open qualifier will see its first three rounds — all scheduled for today, starting at 3 p.m. PST — played out in a single-elimination format. Once the bracket thins out to 32 teams, just before games begin on January 10, the bracket will be re-seeded and switched to a double elimination format. Teams will keep moving through the bracket, looking to conquer one of just four league slots open. Every match will be a Bo3.
These four teams will qualify into the league, where they'll join the six invited squads of M80
M80 North America Unranked zander Alexander Dituri eeiu Daniel Vucenovic NiSMO Marc-Andre Tayar johnqt Mohamed Amine Ouarid koalanoob Gianfranco Potestio , FaZe Clan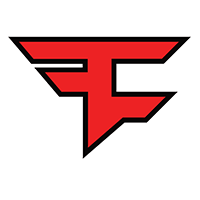 FaZe Clan North America Rank #5 POISED Kevin Ngo BABYBAY Andrej Francisty , TSM

TSM North America Rank #6 gMd Anthony Guimond seven Johann Hernandez hazed James Cobb NaturE Nicholas Garrison corey Corey Nigra , Shopify Rebellion

Shopify Rebellion North America Rank #3 v1c Victor Truong bdog Brandon Sanders dazzLe Will Loafman mada Adam Pampuch moose Kaleb Jayne , G2 Esports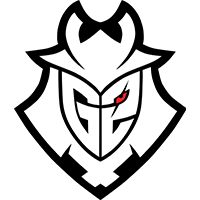 G2 Esports North America Unranked ShahZaM Shahzeb Khan dapr Michael Gulino wippie Maxim Shepelev OXY Francis Hoang penny Erik Penny , and The Guard
The Guard North America Rank #4 JonahP Jonah Pulice trent Trent Cairns neT Michael Bernet valyn Jacob Batio tex Ian Botsch . As Challengers NA will be a 12-team league, the remaining two slots will be left up to the Last Chance Qualifier. That qualifier will be played between Jan. 17 and 22, sharing the same format with today's open qualifier.
Once teams are qualified, they'll have until February 1 to practice. The league's first split will be played out until March 14, with the eight-best teams then having just over a week to practice for the Mid-Season Invitational. Competition will resume in April for Split 2 and head into playoffs in June, from where there region's best team will move forward to Ascension to vie for a spot in the VCT League.
The Challengers NA team list for 2023 is: