After a long day of Red Bull Home Ground 3 matches, Americas is left as the only surviving region: KRÜ Esports
KRÜ Esports Latin America South Rank #2 NagZ Juan Pablo Lopez Klaus Nicolas Ferrari Melser Marco Eliot Machuca Amaro xand Alexandre Zizi DaveeyS Santiago Galvis Ruiz axeddy Carlos Alberto beat out Team Liquid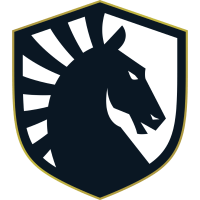 Team Liquid Europe Rank #4 Meddo Johan Renbjörk Lundborg stand-in Enzo Enzo Mestari stand-in Jamppi Elias Olkkonen nAts Ayaz Akhmetshin Sayf Saif Jibraeel Redgar Igor Vlasov soulcas Dom Sulcas in the quarterfinals and 100 Thieves
100 Thieves North America Rank #1 bang Sean Bezerra Cryocells Matthew Panganiban stellar Brenden McGrath Derrek Derrek Ha Asuna Peter Mazuryk eliminated Team Vitality
Team Vitality Europe Rank #3 MOLSI Michał Łącki Destrian Tomas Linikas Twisten Karel Ašenbrener BONECOLD Santeri Sassi ceNder Jokūbas Labutis , who had earlier knocked Team Heretics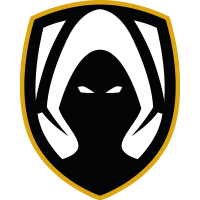 Team Heretics Europe Rank #6 Mixwell Oscar Cañellas AvovA Auni Chahade zeek Aleksander Zygmunt Boo Ričardas Lukaševičius keloqz Cista Wassim out of the running.
Today's set of three matches followed yesterday's group stage, in which FOKUS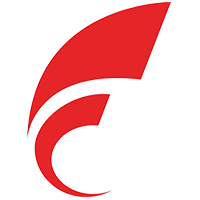 FOKUS Europe Rank #8 KPZET Victor Steensgaard purp0 Semyon Borchev Lime Jacob Foster JUGi Jakob Hansen YaBoiLewis Lewis Hughes and FUT Esports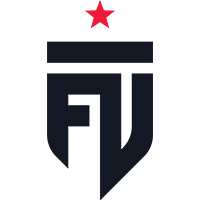 FUT Esports Europe Rank #5 MrFaliN Furkan Yeğen AtaKaptan Ata Tan Muj Serhat Yüksel MOJJ Buğra Kiraz qRaxs Doğukan Balaban qw1 Konuralp Şahin were eliminated from the event. Confusion regarding the tiebreakers between FOKUS and KRÜ lasted until the early hours of the morning, when Red Bull officials confirmed the LATAM squad were moving through to the playoffs.
The French and Spanish banners hadn't faced each other since July last year, when both fielded wildly different squads. Both have since gone through their ups and downs, and have finally met at Red Bull Home Ground 3 as a preamble for the 2023 season.
Destrian and MOLSI kicked off Heretics' Haven pick by finding two rounds for Vitality. Heretics held strong and recovered to 3-2 by way of an ace from AvovA , but Destrian took another four down on round six. Vitality got one more round and MOLSI found a third by clutching against Mixwell and AvovA. Heretics didn't let them run away with the half, taking advantage of a 3K from keloqz to later tie the half at 6-6.
Vitality closed out the map in the second half, winning five out of seven rounds via retake. Heretics' only round came from a 3K from AvovA, but it wasn't enough to stop Vitality from taking the map 13-7.
MOLSI led the way for his team on Pearl: the Pole topped every statistic except for assists and headshot percentage, finishing the map with 1.41 rating. Both Astras — ceNder and AvovA — had a 1.25 rating despite wildly different ACS (201 for ceNder, 275 for AvovA).
Just disgusting stuff.
Pearl kicked off as the closest of the two maps, featuring little individual plays: BONECOLD was the only player to kill three or more in a single round during the first half. Up by 4-3, Heretics gave a round to Vitality. BONECOLD's second 3K came at that moment, allowing his squad's lead to balloon to 8-4 at halftime.
Entering the second half, both teams traded blows but Vitality kept their lead at 10-6. Boo managed to find a 4K 1v1 clutch, but that wasn't enough to stop his opponents. Vitality pressed on and won the second map 13-8 with a 3K from ceNder.
Both teams showed resounding teamplay throughout Pearl. Only three players managed to take down three or more players in a single round: BONECOLD got two 3Ks, ceNder found one, and Boo found a 4K. MOLSI's five 2Ks — the largest amount in the server — allowed him to be the best player in the server at 1.44 rating.
A casual collateral from Boo to stop a defuse.
Vitality's win meant they moved on to the semifinals and Heretics were eliminated, but the former's day wasn't over. 100 Thieves and Vitality had a semifinals bout scheduled as the final match of the day.
Despite both sharing the international stage throughout 2022, Team Liquid and KRÜ Esports only matched once this year, in Reykjavik. Even then, both teams' lineups have changed wildly as they prepare for the 2023 season, as only two players from each side were present for that match in Reykjavik.
xand kicked off his team's Bind pick with a banger by taking down four, and DaveeyS quickly followed that up with a 3K that put KRÜ up 3-0. soulcas replied with his own 3K, which started a streak for Liquid that only ended with them up 5-3. NagZ managed to slot in a round after taking down three, but Jamppi mirrored his play to put Liquid up 7-5 by halftime.
axeddy refused to bow out, and found a 3K that later leveled the score at 7-7. Liquid found two rounds but gave up the next four, as back-to-back 3Ks from NagZ and Klaus propelled KRÜ to an 11-9 lead. Liquid contested their lead, but weren't able to recover or force overtime, handing the win to their opponents at 13-11.
NagZ took full advantage of the fact Chamber's changes haven't taken effect at Home Ground to top the charts, with 1.32 rating, 254 ACS and 156 ADR. Sayf 's second time on Phoenix ended with him as the server's second-best player, trailing NagZ in most statistics.
Oh boy…
The match moved to Liquid's Ascent pick, where KRÜ started up 5-0 after a 1v2 from axeddy. Liquid attempted to fight back, and won two rounds off of key plays from soulcas, Jamppi , and Meddo , but the half was still KRÜ's 8-4.
Sayf kept his team in the running, with two 3Ks in the second half that narrowed the gap to just 8-7. They couldn't find the tie, as KRÜ replied with three of their own — a 4K from NagZ gave KRÜ 11-7. From there, the LATAM reps had little trouble in closing out the match 13-9.
NagZ shone once again on Ascent. He found four opening duels on Killjoy, second only to Jamppi's Jett, and tied for the most kills in the server. Sayf led the ACS (242) and ADR (167) statistics, owing to his aggressive Reyna pick.
If you need a bonus round win, just let xand do his thing.
After being brought back from elimination, KRÜ's win against Liquid means they have moved into the semifinals. They'll face Cloud9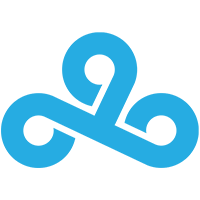 Cloud9 North America Rank #2 Xeppaa Erick Bach leaf Nathan Orf yay Jaccob Whiteaker Zellsis Jordan Montemurro qpert Mateja Mijovic vanity Anthony Malaspina tomorrow, to decide who matches against 100 Thieves in the grand final.
100 Thieves' first match against Team Vitality started on Pearl, the second time the former had played it. The latter picked Pearl in three of their previous bouts at Home Ground, winning it every time.
Despite MOLSI starting the map with a 3K, it took until round five for Vitality to find a marginal 3-2 lead. stellar aced to tie the map at 3-3. Vitality found their second three-round streak off of a 3K from BONECOLD, but that 6-3 lead was quickly erased as 100 Thieves brought the map to 6-6 at halftime.
The NA squad came swinging into the second half, with several flashy plays giving them an 11-7 lead. Vitality kept their heads cool and inched their way back into the map, with a stellar 1v2 from ceNder taking the map to overtime. Not to be outdone, stellar replied with a 1v3 clutch and followed that up with a 3K to close out the map 14-12.
100 Thieves' newest addition, Cryocells , put his team on his back as they rode to victory, finding six opening kills with Chamber for a 1.42 rating and 318 ACS. Derrek and ceNder were the players closest to him in terms of statistics, but were still a far cry at 1.17 and 1.08 rating, respectively.
Pew pew.
The series then moved to Fracture, a map 100 Thieves have never shied away from and where they currently hold a 72% win record. Vitality managed to put up a fight in the first half, finding three of their five rounds thanks to strong teamplay and the other two thanks to individual plays from MOLSI. The second half was a total shutdown in favor of the NA side, which ended the series with a 13-5.
Cryocells again proved his worth, with a 1.64 rating and over 300 ACS and 200 ADR. 100 Thieves' domination was visible in the statistics sheet: only one of their players scored under 1.0 rating and 100 ACS, while only player from Vitality had a rating above 1.0 and only two had over 200 ACS.
That could have been great.
Looking Ahead
Tomorrow is the third and final day of Red Bull Home Ground 3.
Cloud9 and KRÜ Esports will play the first match of the day, to decide who takes the second spot in the grand final. The winner will then play against 100 Thieves in the grand final to decide the third Home Ground champion.