Team Vitality
Team Vitality Europe Rank #13 bramz Bayram Ben Redjeb vakk Vakaris Bebravičius ceNder Jokūbas Labutis have locked down their Stage 2 squad, signing Théo "LoWkii" Téchené and Jesse "JESMUND" Terävä.
Team Vitality
@TeamVitality
The announcement confirms a previous report published on March 26 by neL of 1pv.
Keeping the French flag flying is LoWkii, formerly part of L'institut
L'institut Inactive keloqz Cista Wassim Twenee1 Mickael Annequin VlaDéDé Romain Mieudonnet iDex Sammy Van de Weghe liptoNNN and Cave Canem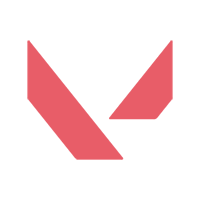 Cave Canem Inactive LoWkii Théo Téchené APO Tom Bonnion HyP Damien Souville LaAw Mathieu Plantin Khegasi Adam Benaouadi , whose core later went on to play for Entropiq. He was a part of the squad that made the A/B and C/D Playoffs during First Strike, although their subsequent showings were less successful, missing out on two Underdogs wins and exiting in the top 64 of Challengers 1 and Challengers 2.
JESMUND joins from a recent stint on HSDIRR
HSDIRR Inactive Ale Alend Khalaf vicious Benjamin Guilotte Supmah Hampus Svensson JESMUND Jesse Terävä shéd Jani Marjanen , a Swedish lineup that advanced twice to the round of 16 of VCT qualifiers before being stopped by Heretics and Ballista and recently won the VERSUS LEGENDS II tournament. JESMUND was also part of the original nolpenki squad that attended First Strike and now reunites with former teammate Vakaris "vakk" Bebravičius.
Vitality officiates this new squad on the closing day of signups for Europe's revised Stage 2 of the Valorant Champions Tour, where they find the success that alluded them in the first iteration of Riot's 2021 circuit.
The completed Team Vitality
Team Vitality Europe Rank #13 bramz Bayram Ben Redjeb vakk Vakaris Bebravičius ceNder Jokūbas Labutis are:
Currently inactive for Vitality are: