After three consecutive losses to OpTic Gaming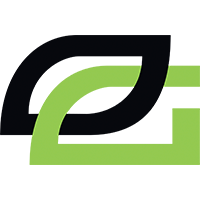 OpTic Gaming North America Rank #1 , LOUD

LOUD Brazil Rank #1 Sacy Gustavo Rossi aspas Erick Santos saadhak Matias Delipetro pancada Bryan Luna Less Felipe de Loyola have finally secured a win over OpTic and are in Champions' grand final.
After so many losses, LOUD took their first 2-0 win against OpTic. Shortly after, DRX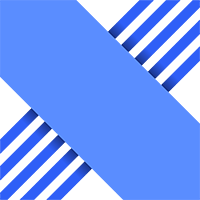 DRX Korea Rank #1 stax Kim Gu-taek (김구택) Rb Goo Sang-Min (구상민) Zest Kim Ki-seok (김기석) BuZz Yu Byung-chul (유병철) MaKo Kim Myeong-gwan (김명관) eliminated FunPlus Phoenix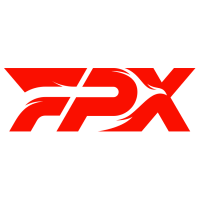 FunPlus Phoenix Europe Rank #1 SUYGETSU Dmitry Ilyushin Zyppan Pontus Eek ANGE1 Kyrylo Karasov Shao Andrey Kiprsky ardiis Ardis Svarenieks after consecutive comebacks on Icebox and Haven.
Champions continues tomorrow with the Bo5 lower bracket final.
Photo by Lance Skundrich/Riot Games
Among the many international rivalries that have been witnessed over the last two years of VCT, LOUD and OpTic might be the most watched. In the former's first competition abroad, 2022's Masters Reykjavik, they played OpTic twice. After winning the first match, a loss in the second one cost them a title and made their opponents Masters Reykjavik champions. They faced each other again at Masters Copenhagen, where OpTic eliminated them from Group A.
At Champions, they've already faced each other in their group's winner's match. OpTic won 2-1, setting the stage for this upper final.
OpTic picked Bind to open the series. LOUD, as a dominant force in Brazil, have never lost the map playing in the regional VCT. Overseas, however, they have one defeat on the map: to OpTic, in the Reykjavik final, 14-12. The Reykjavik champions have a near-spotless track record on Bind this year, accruing just three loses all prior to July's Masters Copenhagen.
OpTic found a strong 4-1 start off of early kills from Marved and Victor , but soon had their lead diminished. A 3K from pancada shrunk the lead to just 4-3. OpTic won one more round, prompting a timeout, and LOUD tied the map at 5-5 afterwards off a 4K from aspas . OpTic took their own timeout, but the half ended with both teams tied up at 6-6.
Less jumped back into the game with four takedowns on the second pistol, allowing his team to climb to 11-7. OpTic managed to win two rounds before pancada's Brimstone prevented a defuse to place his team on map point. OpTic ran down the clock for a 10th point, but it was too late and LOUD stole OpTic's map pick 13-10.
Despite being the team's smoker, pancada put up some of the best numbers of the server. With 20 kills — five of them first bloods — he average 155 damage per round and 247 combat score, also hitting an absurd 40% headshot rate. He was second only to yay , who had slightly higher stats in every field but assists — where yay had none — and first bloods — where they were equal.
That's why you work on positioning.
With OpTic's six-win streak on Bind finally shut down, the series moved to Ascent. Being LOUD's pick, it's a map they've only lost once to — you guessed it — OpTic, in Reykjavik. They've played the map twice in Champions, both times against ZETA DIVISION
ZETA DIVISION Japan Rank #1 Laz Ushida Koji crow Maruoka Tomoaki Dep Yuuma Hisamoto SugarZ3ro Shota Watanabe TENNN Tenta Asai , and found solid wins on the map. Ascent is also, statistically, one of OpTic's inferior maps.
Despite all that, LOUD do have one win against OpTic on Ascent, from when they played each other in Copenhagen. That time, it was a 13-8 win. This time, LOUD were much more dominant and rushed to a 13-3 win that placed them in the grand final.
Ascent was LOUD's playground, with all of its players scoring above 200 ACS and none of them finishing with a negative differential. Only one of OpTic's players, on the other hand, didn't finish with a negative differential. crashies had the highest ACS, KAST and ADR on the server, but couldn't carry his team to a victory.
The last time OpTic lost to LOUD in an upper final, they went on to win the whole tournament. But this time, they'll be playing against the unleashed squad of DRX. If they want to make history, they'll have to repeat their Iceland performance.
For LOUD, it's like being back in Iceland. Unlike that time, though, they're hoping to avoid a repeat of their grand finals performance. LOUD were unable to win a single map in the Reykjavik grand final, and need a drastic turn around if they are to give Brazil their first title. This time, though, the competition is arguably much tougher.
One more final. Is this it? (Photo by Lance Skundrich/Riot Games)
Of all eight teams present in the playoffs, DRX were the third least-expected team to be in this place. Be it through a predicted upper bracket success, or an earlier elimination, only around 10% of the VLR.gg Pick 'Ems expected the Korean squad to overcome their demons.
Prior to this event, DRX had never breached the top four in an international event, bowing out one round short twice this year. FPX, however, entered Champions as one of the favorites due to being Masters Copenhagen champions and many people expected them to still be alive by this point.
FPX picked Icebox to kick off the series, their second-most played map in Istanbul. They've yet to find a loss on this map since arriving in Turkey, but have a shaky record when looking at Stage 2 performances. DRX have a bumpy record on the map, too, seeing just two wins on it in the few times they've played the map this year.
FPX were the ones to find an early 2-1 lead on Icebox. DRX quickly turned that score around and found themselves ahead by 5-2, following 3Ks from Zest and MaKo . They lost a round and called a timeout, but the map fell into an all-out brawl that ended with the Koreans up 7-5.
Zyppan was crucial in putting his team ahead through the first half, putting up the highest number of kills, ACS and ADR. MaKo kept his team afloat with slightly lower numbers, but a much higher KAST of 92% compared to Zyppan's 75%.
After switching sides, FPX's attack was unrelenting. They dropped just one round on their way to double digits, prompting DRX's second timeout at 10-8. DRX dropped one more round, but fought back and chained five for a 13-11 win, stealing FPX's map pick.
Zyppan and MaKo ended the game in the same places they switched sides: first and second, respectively. FPX's Raze kept the highest ACS, kills and ADR, but he had now added up six first bloods. MaKo kept a server-high KAST of 88%, finishing just shy of 200 ADR.
Oh. Okay then.
DRX picked Haven, their signature map, to follow Icebox. It's the only map in the rotation FPX hadn't yet played at Champions, but they have a 13-8 win against DRX in Copenhagen to brag about. Even still, they were very much in enemy territory.
Despite that, they seemed comfortable. ardiis and SUYGETSU carried their team to a 9-3 half. In a drastic turn of events where DRX seemed to keep their heads cool, they won 10 straight rounds on defense, closing out the series with a 13-9 comeback that turned heads.
BuZz shined in DRX's comeback, racking up over 450 ACS, 270 ADR and a 100% KAST. He was flawless in every sense of the word, dying just four times. MaKo followed him in overall stats, with ardiis only appearing in third place.
Ever heard of trigger discipline? Clearly SUYGETSU `has.
With FPX's elimination, EMEA has lost representation at Champions. North America, Korea, and Brazil are the only regions still at play for the world championship.
For FPX, their elimination caps off a bumpy year where they went from missing a Masters to winning one. While expectations were held high for the European team, they've fallen just short of their own title hopes and will now return home without the trophy.
DRX, however, seem to be out of themselves — in the best possible way. In past tournaments, the Koreans have never made it beyond the lower quarterfinals but have always marked an upward trajectory. Last year, they finished outside of the top eight at Champions. This year, they're guaranteed a third-place finish.
But we all know they're aiming for the trophy.
Looking Ahead
There are just two days of Champions left. Tomorrow is reserved for the lower bracket final, one of two Bo5s hosted in Istanbul.
Tomorrow's game is: