FunPlus Phoenix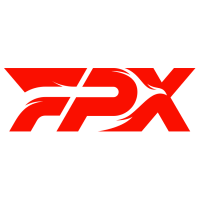 FunPlus Phoenix Europe Rank #1 SUYGETSU Dmitry Ilyushin Zyppan Pontus Eek ANGE1 Kyrylo Karasov Shao Andrey Kiprsky ardiis Ardis Svarenieks and FNATIC

FNATIC Europe Rank #2 Derke Nikita Sirmitev Boaster Jake Howlett Alfajer Emir Ali Beder won the first Champions 2022 elimination matches, ending Leviatán
Leviatán Latin America South Rank #1 Tacolilla Vicente Compagnon Melser Marco Eliot Machuca Amaro adverso Benjamín Poblete kiNgg Francisco Aravena Shyy Fabian Usnayo and Team Liquid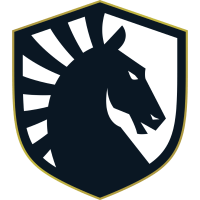 Team Liquid Europe Rank #3 Jamppi Elias Olkkonen Nivera Nabil Benrlitom soulcas Dom Sulcas ScreaM Adil Benrlitom dimasick Dmitriy Matvienko 's title runs.
The top EMEA seeds found 2-0 wins over their respective opponents, bringing a quick end to the third day of Champions playoffs.
While FPX and FNATIC now have a day to rest tomorrow, Champions will continue this Monday with the upper semifinals.
(Photo by Colin Young-Wolff/Riot Games)
The match which almost came to fruition in Copenhagen arrived in Istanbul.
FunPlus Phoenix and Leviatán both had to go through the lower bracket at Masters Copenhagen. While they never played each other, Leviatán — after defeating XSET — were a map away from knocking out FNATIC and facing FPX in the third round of the lower bracket. Ultimately, FNATIC eliminated them and FPX went on to claim the Masters trophy.
Most didn't even expect this match, according to Onur .
"People were surprised by the results we got in the group stage. The only ones that weren't surprised were ourselves; we were having a good performance in scrims and practices, and from that match against LOUD

LOUD Brazil Rank #1 Sacy Gustavo Rossi aspas Erick Santos saadhak Matias Delipetro pancada Bryan Luna Less Felipe de Loyola we got to learn a lot about the mental and the emotional after throwing Icebox," he said, referring to their upper quarterfinal.
FunPlus Phoenix picked Icebox into Leviatán, possibly looking to exploit the latter's loss to LOUD yesterday after being 12-6 up.
"The match against LOUD, after that [loss at] 12-6, I felt like the attack wasn't good. There were a lot of mistakes and the anxiety made us forget how to play our own game," Onur said.
Even still, FPX ran over Leviatán. They got seven rounds on the board before the LATAM reps won their first point, giving up just three more for an 8-4 half. After switching to defense and winning the pistol, FPX blazed to a 13-6 victory.
"Today, in some of the rounds, the same thing happened," the coach continued. "We had a couple of advantages towards the beginning of the rounds and the mid-rounds that we couldn't manage and close out properly. We're just going to use that as a learning mechanism, as a learning process. There's still a lot more to learn."
For d00mbr0s , Icebox was a notable map for the similarities both LATAM teams — KRÜ and Leviatán — showed. However, he said the team they faced today is more methodical and carries more thought-out setups on the maps they're good at.
Zyppan fragged 22 on Icebox, with 348 ACS and 239 ADR.
Leviatán's pick was Ascent, a move that raised some eyebrows in the analyst desk due to FPX's infamy on this map. The few losses they have on the map came from international bouts, but Leviatán entered with a six-game win streak on the map. Most notably, FPX dropped their last game on Ascent 19-17 to DRX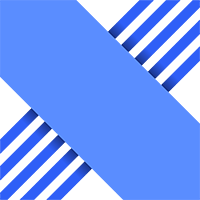 DRX Korea Rank #1 stax Kim Gu-taek (김구택) Rb Goo Sang-Min (구상민) Zest Kim Ki-seok (김기석) BuZz Yu Byung-chul (유병철) MaKo Kim Myeong-gwan (김명관) , after being down 6-0 in the first half.
And they showed what that streak was worth. Leviatán won the first two rounds, and, after kiNgg kept his team alive in the bonus round with a 1v2, ran up to a 6-0 lead that mirrored FPX's Ascent against DRX. However, unlike that game, successive multikills from FPX brought them back in immediately. When the final round of the half came, kiNgg just kept his team ahead with a 3K for a 7-5 lead.
"I think it started with mistakes, but then we got the flow and understood how they were playing. Usually, we don't allow teams to win more than five rounds in a row against us," IGL ANGE1 said with a laugh. "It's enough for us to understand what they're doing, how to beat it…"
Despite kiNgg's antics, FPX pressed on and eventually found the tie at 7-7. Leviatán took a timeout after FPX won the following round, but it didn't stop the EMEA reps. SUYGETSU jumped back in with a 3K to keep his team going, eventually climbing to 10-7. An intense back-and-forth began that saw Leviatán seriously threaten overtime, but Zyppan pulled off a 1v1 clutch at the 11th hour, closing out the map and series 13-11.
"I think they were playing really, really good on Ascent — one of the best teams in the world. I think it was their first loss on LAN on Ascent, right? It was pretty close," FPX's IGL said. "They just feel the map properly. They probably pick agents to fit the players and they feel the style of this map. That's why it was so close. And they are great individuals."
Despite losing, kiNgg's numbers were the best on the server. He topped every statistic apart from assists and headshot rate. On KAY/O, he scored 21 eliminations — seven of them first bloods — and averaged 166 damage per round. Rated by ACS, the two closest players to him were teammates Melser and adverso . ardiis , FPX's best player, came fourth.
"Nothing out of this world. They're a team who ended up winning but I can't get it out of my head that we didn't give our best in the server," kiNgg said. "There were mistakes. We had the 6-0 advantage, everything was going well, we were playing well. I can't really give a proper and clear answer because, like Onur said, we need to watch the VOD and overall it's just a lot of mistakes that we committed throughout."
Two flashes and not a care in the world.
It's the end of the championship road for Leviatán. After finishing in the top six of Masters Copenhagen, a feat they achieved by beating XSET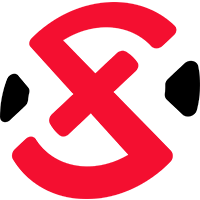 XSET North America Rank #2 2-1, they have been knocked out just short of the same result at Champions 2022. But not even d00mbr0s was happy about it.
"I feel that [LATAM] is getting stronger every event. I think in the start of Valorant it was not that great, but I think a lot of — I don't want to say minor region because I think they're a major region right now — but they're getting better and better. I guess it's a bit unlucky that we got to face two teams from the same region. I just wish them all the best and I hope they keep improving."
On Thursday, shortly after being eliminated, KRÜ Esports
KRÜ Esports Latin America South Rank #2 delz1k Joaquin Espinoza NagZ Juan Pablo Lopez Klaus Nicolas Ferrari Mazino Roberto Rivas keznit Angelo Mori coach Leazo expressed his wishes for Leviatán to do well in this tournament. But Leviatán didn't live up to their own expectations today.
"With the preparation we had, the results we got in practice, we felt like we were the best and we could have given the best, but we just weren't able to demonstrate it. We are, regardless, a top-eight team. But there's still more to go," Onur said.
"Honestly, I'm not happy. I know we could do more," Tacolilla said. "We couldn't demonstrate our real level. I don't know, I'm like… a little bit sad, actually. But I know with hard work we can continue and improve a lot more. There's a lot of things to improve and I really trust this project."
Overall, Leviatán are not doomed. Not only is it still September, 2023 is already on the horizon. And while the team can't answer anything regarding the next year — they still need to wait for Riot's decisions — they still want their 2022 to be remembered.
"People should remember that, at this point, it's not about which is the best region but more about individual teams," kiNgg said. "I liked the level we were able to show, and I feel like we could be on par with the best teams in the world. But this time around, it just didn't happen. Overall, it wasn't about the region but the teams individually."
We'll see you in 2023, Leviatán. (Photo by Lance Skundrich/Riot Games)
For FPX, the road is still long. Moving to the second round of the lower bracket, their next match is against either of two remaining NA teams — OpTic Gaming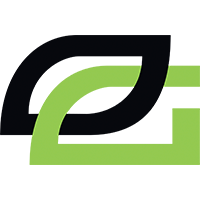 OpTic Gaming North America Rank #1 or XSET. They'll come back to the server on Tuesday, Sept. 13, after the upper semifinals are complete.
Today's win also marks the start of another potential lower bracket run. In Masters Copenhagen, FPX were one of the first teams knocked down into the lower bracket, losing to FNATIC, but went on to sweep the lower bracket and snatch the title from Paper Rex's hands.
Now, it's all about keeping the ball rolling and going for a second demonic run.
"I think both are good teams. I'd probably prefer XSET because we want to get our revenge against them," ardiis said. "Both are good teams and both are going to be equally difficult to beat, so either one. But preferably XSET so we can prove to ourselves that we're better than them."
FPX lost 17 rounds in two maps. (Photo by Colin Young-Wolff/Riot Games)
"I actually think that we're really familiar with the way that Liquid play and the way that they think about the game," Mini said.
Team Liquid and FNATIC are the embodiment of EMEA. As two of its biggest and oldest names, they've clashed often and have seen each other's highs and lows. Despite that, they're yet to play each other in 2022. Internationally, the two have only ever crossed paths in 2021's Masters Reykjavik lower bracket, where FNATIC took a 2-0 win.
"Me and Jake feel quite confident before games playing against Liquid because we know their strengths and weaknesses quite well and I think their weaknesses stack up quite well for us with our strengths," the coach added. "I feel like we've always got a good game plan against them. It's not too complicated sometimes"
The last time the two faced each other was in the second Red Bull Home Ground, where Liquid took a 2-0 quarterfinals win. Prior to that, FNATIC had let slide the final map of the Stage 3: Challengers 2 lower bracket final, losing the series 3-2 in the process.
After their two strong wins over 100 Thieves
100 Thieves North America Rank #3 bang Sean Bezerra stellar Brenden McGrath Will William Cheng Derrek Derrek Ha Asuna Peter Mazuryk on Bind, FNATIC chose to once more start the series on the arid map. Liquid have largely avoided the map this year and had only played it six times before coming to Turkey, losing every time. In Champions, they played the map twice but only won once, against EDward Gaming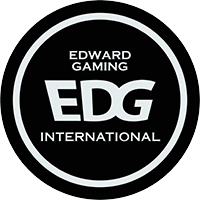 EDward Gaming China Rank #1 ZmjjKK Yongkang Zheng (郑永康) nobody Sen Xu Wang (王森旭) Life Dong Hao Qu (瞿东豪) CHICHOO Shun Zhi Wan (万顺治) Haodong Hao Dong Guo (郭浩东) .
FNATIC jumped up to a 7-0 start, sending the crowd wild after Alfajer took down four on his own. Liquid called for a timeout, and while they were busy building a strategy, the crowd was busy chanting for Alfajer. The game resumed as FNATIC took two more rounds to find themselves up 9-1, with a 3K from Nivera closing out the half 9-3. Liquid managed to muster just three more rounds before a 3K from Derke put them back on track for a 13-6 win.
"It is good. It's giving me more motivation and for us, actually," Alfajer said about the crowd chanting his name. "If they scream my name, or if they scream FNATIC, we are getting more motivated and more hyped. So this makes me more relaxed and makes me more confident."
Alfajer gave his home country more than enough reasons to cheer for him, downing 20 in the first half alone, averaging 425 combat score and 280 damage per round. On defense, Derke slayed half as many players for a considerably lower 334 ACS and 239 ADR. By the time they won the map, Alfajer and Derke were the server's two-best players rated by ACS.
"I think one of the weird things is that, because we've been so good at the map for so long, that Boaster can just pull ideas from the past a little bit," Mini said. "We're so used to the reactions you need to do against certain things that it's very smooth. Attack side's always been very smooth for us. Jake's always had a really good control on attack. And then on defense, I got to give credit to slk, our assistant coach for this event. He pretty much made that defense for us and it's just been farming and Derke has been farming on it."
Hometown hero.
To follow up, Liquid picked Haven. It's the third time they've done so at Champions, having only found one win so far — against Paper Rex

Paper Rex Asia-Pacific Rank #1 mindfreak Aaron Leonhart Jinggg Wang Jing Jie f0rsakeN Jason Susanto Benkai Benedict Tan d4v41 Khalish Rusyaidee 15-13. FNATIC have played Haven as a decider twice, but have only come out on top once, winning it 13-11 in their elimination match against FURIA
Liquid were quick to find a 3-1 defending lead on Haven, but were soon fighting to keep it. After some brawling, FNATIC managed to eliminate that gap at 4-4. Liquid called for a timeout and found one more round, but their opponents replied with three quick rounds for a 7-5 FNATIC lead at halftime.
Those three rounds turned into six in a row, putting the arena favorites 10-5 ahead. After a timeout, Liquid got a sixth point on the board but FNATIC pressed on. A crisp 4K from Derke put FNATIC on match point at 12-6. They dropped just one more round, closing out the map 13-7 to bring an end to Liquid's champions run.
Nivera shined in the first half, despite being down by two rounds. On Breach, he dropped 15 players for 340 ACS and 210 ADR, the best in the server by a long shot. However, Alfajer and Derke took full control of the game on defense, being the only two players to finish above 270 ACS and 180 ADR.
Not even he knows what just happened.
Ultimately, that's it for Liquid. After a bumpy year, they go back home as one of the eight best teams in the world, but they're not happy with it. In the press conference, Liquid looked stunned and more lost than ever.
"Everything, I would say?" ScreaM said, when asked what went wrong. "We just had a really bad start again, on Bind. I don't know, I feel like they were just a better team today overall. Hitting better shots, outplayed us in every possible way. Yeah, that was the Liquid we don't want to see. There's a good Liquid and a bad Liquid, and today was probably the worst Liquid I've ever seen. I don't know, I just came out of it so I don't really know what happened. Going to rewatch the game but… yeah…"
soulcas went on to say nobody within the team will be happy with their placement. After being one of the four best teams at Champions in 2021, their 2022 hopes rested on aiming for higher than that: they wanted it all.
"It kind of sucks, because it just feels like it's the same thing happening again and again. It's kind of hard to accept what just happened. [We] just have to try and look forward," he ended.
FNATIC's brains — coach Mini and IGL Boaster — both agreed the lack of a fixed IGL is considerably hindering Liquid. The IGL said it's like playing the game on hard mode, while the coach said things would probably be very different if they had a fixed in-game leader.
"I don't know if it's the IGLing, if it's individual mistakes, I have no idea. It didn't feel like it was the IGLing for me but… I don't know, we'll see what happens after this event," ScreaM said.
But not only did Liquid's loss eliminate them from Champions, it also killed one of the storylines many anticipated: eMIL vs. d00mbr0s. The Sandgren brothers facing each other in front of the world's biggest stage. The only thing eMIL can do now is watch and cheer for his brother.
"Of course I'm going to support him as much as I can. But as it stands right now, it's hard to think about… you know, I'm just sad we lost," he said.
"I don't know about next year and about the details, I think no team knows so I can't really answer that. But I think we're all excited about what's going to come but, right now, I honestly can't answer that question because I still have this game in my mind. And I think all the guys here are the same," eMIL concluded.
Liquid were visibly stunned by today's loss. (Photo by Lance Skundrich/Riot Games)
The FNATIC that showed up today feels glued onto the game. They know every detail about everything that's going on. They've clicked, basically.
"There's a few things: one, getting used to the crowd. We know what it's like to play in front of that crowd now after yesterday's performance," Boaster said. "Two, Alfajer not being an idiot and forgetting to turn on his enhanced precision thingy on the mouse settings — that helps; and three, we seem to thrive in lower brackets. I'm not sure what it's about but when it comes to squeaky bum time we really like playing these games."
Today's FNATIC is a stark contrast from yesterday's FNATIC, the team that got swept by XSET 2-0.
"We simply reset, mentally, and mostly just focused on the positives. Don't think too much about yesterday, what happened. Focus on what works in the game, focus really on the positives, spot specific rounds where we did something good," Enzo said. "Why was it good? What worked for us? Who did what to make it good? How are the comps? Think about this and then repeat today. And to this, you add our fighter mindsets that we come into the games with. We really have that positive fighter mindset that we try to build together. We're not there yet, but we're getting there. Everyday we're improving on it. So yeah, I would say that's the difference. That mindset and really thinking about what happened in a positive way."
Mini jumped in to give the team's performance coach, marcus_askildsen , a lot of credit for helping the team reset after each match and practice mindfulness each time before they join the server.
"Today I just really wanted to own it. I was just in this weird mindset on the shuttle on the way to the event. I wasn't excited. I wasn't nervous. I was just stoic and thinking 'whatever happens I think I'm just going to bang it anyway,'" Boaster said. "I don't know why. I've kind of forgotten the question now but that was kind of what I was thinking and even when the rounds got a bit hairy on Haven, especially on that attack side, I don't know… There was something about the way that personally I was feeling in that game. Even when we lost that somewhat thrifty with the Breach ulti and total chaos, I was just like, 'nah I think we still got this.'"
"Then we went to defense and we got that pistol. And normally when we go to defense, I'm thinking, 'oh my goodness, we really need this pistol because it's going to be so hard otherwise,'" he continued. "But today I was just like, 'even if we don't get the pistol I feel like we're gonna win.' I don't know why I was in that mindset, but I was and I'll try and repeat it but I don't know. I'm a weirdo. My mindset is all over the place each game, it seems."
For FNATIC, the fight is far from over. Moving to the second round of the lower bracket, they'll play against the loser of the upper semifinal between DRX and LOUD. Should they and FPX win, it'll set up a match fans have already seen five times this year alone.
"I think LOUD would be nice. They're a very explosive team, very aggressive team. We're going to like to play against that," Enzo said. "DRX is more like a mixed team. They have a broader play style, I would say. Both would be a very interesting match to play and watch and I think it's going to be LOUD. I don't want to go into prognostics but I think there's a small, slightly higher chance that we play against LOUD."
"I mean, we played DRX before, that was a fun matchup. I'd like to play that again, but they're looking quite hot right now," Mistic said. "I think they're definitely a team that can take it all the way. So I definitely prefer to play LOUD now and then meet [DRX] in the Grand Finals."
Get diffed, Liquid. (Photo by Lance Skundrich/Riot Games)
Looking Ahead
Champions 2022 returns to the upper bracket tomorrow. After DRX and LOUD clash for the first time ever, the two remaining NA representatives play each other. Should LOUD and OpTic both win their matches, it'll set up a rematch of the all-green 2022 Masters Reykjavik grand final.
Tomorrow's games are: