FunPlus Phoenix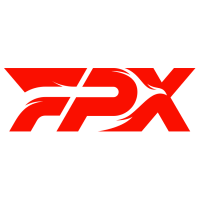 FunPlus Phoenix Europe Rank #1 SUYGETSU Dmitry Ilyushin Zyppan Pontus Eek ANGE1 Kyrylo Karasov Shao Andrey Kiprsky ardiis Ardis Svarenieks and FNATIC

FNATIC Europe Rank #2 Derke Nikita Sirmitev Boaster Jake Howlett Alfajer Emir Ali Beder have won the final Champions deciders, capping the group stage and setting the stage for the beginning of playoffs tomorrow.
The two EMEA representatives ended the group stage with 2-0 victories over KRÜ Esports
KRÜ Esports Latin America South Rank #2 delz1k Joaquin Espinoza NagZ Juan Pablo Lopez Klaus Nicolas Ferrari Mazino Roberto Rivas keznit Angelo Mori and 100 Thieves
100 Thieves North America Rank #3 bang Sean Bezerra stellar Brenden McGrath Will William Cheng Derrek Derrek Ha Asuna Peter Mazuryk , respectively.
While the teams from the Americas return home, Champions continues tomorrow with the first day of the playoffs.
(Photo by Colin Young-Wolff/Riot Games)
As far as decider matches go, Group C's was a heated one. It matched FPX, the reigning Masters champions after a tense lower bracket debut run, with KRÜ, so far the only team to attend every international event but one that has set increasingly underwhelming performances.
They played each other earlier in the tournament, when FPX swept KRÜ in Group C's opener. However, after getting stunned 2-1 by XSET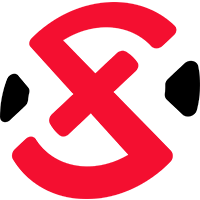 XSET North America Rank #2 , FPX found themselves in a rematch against KRÜ. At Masters Copenhagen, FPX oversaw and won two rematches against FNATIC and DRX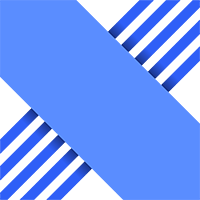 DRX Korea Rank #1 stax Kim Gu-taek (김구택) Rb Goo Sang-Min (구상민) Zest Kim Ki-seok (김기석) BuZz Yu Byung-chul (유병철) MaKo Kim Myeong-gwan (김명관) .
"I don't think you can define FPX's playstyle," ANGE1 said. "We can switch the comps, we can play slow, we can rush B five times in a row. We just play the best way we can against a certain opponent. We can change during midgame, mid-side. I would call it adaptive."
FPX have two wins in their last four Icebox games, one of them against KRÜ in the group's opener. The LATAM reps drew the short end of the stick in overtime, losing 14-12. Following a quick 13-4 win against XERXIA Esports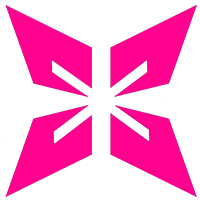 XERXIA Esports Asia-Pacific Rank #2 Surf Thanachart Rungapajaratkul Crws Thanamethk Mahatthananuyut sScary Nutchapon Matarat foxz Itthirit Ngamsaard Sushiboys Panyawat Subsiriroj in the elimination match, they picked it against FPX again.
Never the same team twice. (Photo by Lance Skundrich/Riot Games)
ardiis opened up the map with a 3K, setting the trend for the first rounds of Icebox. FPX effortlessly climbed to a 5-1 lead, but their opponents bit back with two pairs of rounds that lowered KRÜ's deficit to just 6-5. SUYGETSU showed up on the final round of the half, besting Mazino in a 1v1 for a 7-5 half in his team's favor.
"The initial plan was to put pressure on B and see what was going to happen," Leazo , KRÜ's coach, said. "But as the rounds played out they started reacting a little bit more to what the enemy team was bringing to them and started swapping to that A side. Overall, the call was just to stay calm and to have that read on the enemy team."
But d00mbr0s had KRÜ's number.
"I think they started to do the opposite. They used to pressure B, then hold and re-hit, right? Now they would pressure B and go back to A," he said. "It's an obvious switch from official to official. I don't want to reveal too much but the agent swap might have something to do with it for us, so that's all I'm going to say."
With five multikills and a 1v1 in the first half alone, delz1k was key in tightening the gap for his team. By the time they switched sides, delz1k had dropped 17 players and accrued 248 ADR and 370 ACS, the highest numbers in the server.
Mazino, after losing the 1v1, came back into the game with a 3K on the second pistol round which allowed KRÜ to tie the match at 7-7. Another clutch, this time against two, from SUYGETSU got FPX back on the board and they climbed to double digits off a 3K from Zyppan . KRÜ called a timeout that netted them two rounds, but FPX soon closed it out 13-9 — a stark improvement from their latest Icebox performances.
"We knew what we were doing and I think the preparation this time was much better from my side, so I'm happy with it," d00mbr0s said.
They'll never see it coming…
While KRÜ's historical record on Ascent — FPX's pick — isn't the best, they had only lost the map once since returning from Masters Reykjavik. Similarly, FPX entered having only lost on Ascent three times this year. However, KRÜ won it as the decider against XERXIA, while this was FPX's first time on the map since the Masters Copenhagen playoffs.
The LATAM reps were no exception to FPX's Ascent domination, managing just four rounds mainly off of individual plays. FPX ran up to a 13-4 scoreline capped off by a 4K from ardiis, securing the Copenhagen champions' passage into the playoffs with little to no trouble.
The lower bracket version of FPX keeps proving itself a different beast.
"When the pressure's on, we perform the best. When we know we can lose and still get away with it I think we just play a bit more… I don't know how to explain it, but we just don't play at our best," ardiis said. "Every time it's win or die, we always perform and I think that's just the way the team is. When we know we have to perform we all turn up."
Is that his victory dance?
For KRÜ, this loss means an underwhelming end to 2022. While their worst finish last year came in the form of top-eight placements at both Masters, their titan-slaying run at Champions built up hopes for the team in 2022. Despite that, their results this year haven't matched expectations.
"LATAM is growing, it's continuing to grow and now we have Leviatán. I hope they do really well and, in Latin America, we always take advantage of opportunities," Leazo said. "Slowly but surely you get closer and closer to the bigger regions. For next year, I feel anxious but also excited to see what's going to happen."
To ANGE1, LATAM as a region is good but lacking in key details, possibly limited due to the lack of high-quality practices in the region.
"They have good ideas, but they did repeat it in all the games they play. You need to switch it up a lot between the games so enemies can't prepare for you," IGL ANGE1 said. "From what I saw, they played exactly the same Icebox in the first game against us and the same Ascent as they played against XERXIA. They need to maybe switch some roles, maybe some defaults, maybe something else — some new stuff in the games so it's hard to prepare for you."
For FPX, today's win means their title fight is still alive. They move on to the quarterfinals, where they'll match against DRX tomorrow in front of a crowd. They played against the Korean titans twice in Copenhagen, losing the first bout 2-1 but winning the rematch in the playoffs' lower bracket 2-0. Not that it affected SUYGETSU.
"I think it's going to be the same as Copenhagen. DRX… What about DRX? We will beat them, definitely. I think the feeling's going to be the same as in Copenhagen, so we'll do our best."
That's not the team that captain ANGE1 wants to face though.
"I told the guys I want to face XSET again. That's probably the only team which comes to mind. I want to face XSET again in a playoff match, preferably an elimination match."
"Not Liquid?" d00mbr0s asked in response, hinting at a match against his brother and Liquid coach eMIL .
"No, it's you who wants to face Liquid," ANGE1 replied. "Bro, you're in the same hotel. Just go upstairs."
ardiis was a "calm cucumber" today. (Photo by Lance Skundrich/Riot Games)
Group D's decider match was brimmed with talent. It matched 100 Thieves, whose fresh faces had brought the name back to international tournaments, with FNATIC, one of the most internationally-experienced squads in the tournament. They had faced off previously, in the group's opener, where seangares ' Thieves squad took a 2-1 win.
In that game, 100 Thieves picked Bind, but suffered a rough 13-7 loss. It was once FNATIC's best map, one they were uncontested in regionally, and is a map 100 Thieves had only lost once this year.
Despite that, FNATIC seemed to return to their roots and were dominant on Bind. None of 100T's solutions were the correct answer for FNATIC's problems, and they quickly ran up to a 13-5 win starring Alfajer 's 369 ACS, 94% KAST, and 239 ADR.
"I think we just have to remind ourselves that we need to stick to a game plan and we just kind of move on. You know, map's over. Can't really do anything about it," stellar said.
"Go next," stellar said. (Photo by Lance Skundrich/Riot Games)
100 Thieves picked Ascent, a map where FNATIC have only won once since late March. The American team, conversely, has found repeated success since renewing their roster earlier this year.
While 100 Thieves kept their standard composition — Omen, Chamber, KAY/O, Sage, and Fade — FNATIC brought something new. It was the first time they played the map since the Masters Copenhagen playoffs, and now opted to place Derke back on the Jett instead of Chamber, also placing Alfajer on Killjoy instead of Sage.
"I think it just felt easier to play on Ascent. Chamber didn't work on Ascent that much," Derke said. "We tried to switch the comp a bit and put me on Jett, and have a Killjoy instead of Chamber. I think it's working pretty well."
100 Thieves got their foot in the door first on Ascent, claiming a 2-0 lead. It was short-lived, as Alfajer got his team on the board with a 1v2 clutch. With the score tied at 2-2, Derrek and Mistic both won 1v1 situations that left the game equal at 3-3. FNATIC slowly creeped into the lead from thereon out, capping the half in the lead 8-4.
After switching sides, FNATIC quickly climbed to an 11-4 lead that seemed to be spelling their opponents' demise. 100 Thieves dug their feet in, and replied with three rounds that brought them to an 11-7 deficit. FNATIC weren't affected, and found two final rounds for a 13-7 win, bringing a swift and merciless end to 100 Thieves' run in Istanbul.
Derke's return to Jett was marked by 21 kills, six of them first bloods. He also put up the highest ACS, KAST, ADR, and headshot rate in the server, bringing back some of the magic the Finn became known for in 2021.
Crisp, clean lock, boys.
100 Thieves' run has come to an end shortly after it started. While they got the best of FNATIC earlier in the groups, the NA LCQ winners weren't able to find any more maps in their group; 2-0 losses to DRX and FNATIC brought an end to their Champions run. Even still, they came in as the freshest roster on the block, debuting at Champions just 141 days after being formed.
"It's been like five or six months with this roster and overall we had pretty good growth. I think that's the main positive. Obviously it sucks losing here, but at least we lost here rather than open qualifiers, playoffs, or LCQ," Asuna said. "We made it all the way over here, and I think that's the main positive we can take away. And also, overall, working with these people is pretty good. I'd say it's the best bunch I've had out of all my other teammates. We've definitely shown a lot of improvement. This roster started a lot lower than any other roster started at and we ended on a higher note than any of my other teams."
seangares' echoed his player's sentiments that the team should be proud of what they accomplished in such a short amount of time. Ever since their inception, the team has been fighting an uphill battle with preparation and should definitely keep their heads up heading into 2023. After all, for most of this roster, it's their first time on stage.
"It's definitely fun being able to see your opponents and be able to trash talk each other. I do think there were some complications with the stage, but overall it was still a fun experience," Will said. "Being able to at least get that LAN experience is definitely going to propel us forward for the players that hadn't played on the stage yet."
Heads up, 100 Thieves. (Photo by Lance Skundrich/Riot Games)
FNATIC, conversely, are headed back to Champions playoffs. Last year, they finished in the top eight after losing to KRÜ. But last year, they had no second chances — it was a single-elimination format — this year they do.
They also come from the only region in which all teams made it to playoffs.
"The only event [EMEA has] done badly at FPX couldn't go and we had half a team," Mini said, referring to Reykjavik this year. "There's an obvious statement that Europe has the most depth. That doesn't mean we're necessarily the best at the top, even though I would probably argue that, but we have the best depth. You send the 10th-best team of any region to Europe and they're probably not the 10th best in Europe. We just have really good teams here."
Not only that, they're also one of the only two squads to appear at Champions playoffs twice — alongside Team Liquid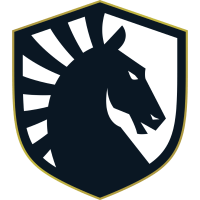 Team Liquid Europe Rank #3 Jamppi Elias Olkkonen Nivera Nabil Benrlitom soulcas Dom Sulcas ScreaM Adil Benrlitom dimasick Dmitriy Matvienko . Last year, they first played against a team from South America. This time, they're playing against a team from North America, XSET.
FNATIC play before a Turkish crowd, a home crowd for Alfajer.
"It will be good because they're going to hype and scream FNATIC, because I'm a FNATIC [player]," he said. "It's going to be good. The team is going to be really well because of this, I guess. Also, my family's here and they're going to boost me."
They're bringing the correct mental attitude alongside all the hunger and fire that characterized their EMEA runs to the Istanbul stage. With today's win, they know how to win and how to take enemies by the throat to hunt for wins.
"I said to the boys today 'whoever wins this game, wins Champions' and I kind of mean it. I think we've been showing really great progression in scrims," Boaster said. "We might've had a rough start and we might've not looked on top business versus FURIA but those things are getting ironed out and worked on on the daily. There's no days off here."
"I just think now, the ball is in our court and we're going to be playing with it. We have a basketball player here and he knows how to shoot and dunk," he continued, pointing to Alfajer. "All of us will be setting him up, I guess, because… I don't know where I'm going with this. Anyway… yeah, we're looking good."
Take that, NA!
Looking Ahead
Unlike previous VCT events, there will be no dark day between the group stage and the playoffs. The main stage of Champions begins tomorrow, when the doors of the Volkswagen Arena will be opened up to the world.
Tomorrow's quarterfinals are: