Jordan "Zellsis" Montemurro has rejoined Version1

Version1 North America Rank #11 effys Loic Sauvageau wippie Maxim Shepelev after a brief stint with Sentinels
Sentinels North America Rank #15 TenZ Tyson Ngo ShahZaM Shahzeb Khan shroud Michael Grzesiek dapr Michael Gulino at the North American Last Chance Qualifier.
Version1
@version1gg
Break in at HQ, nothing stolen, but something gained...
After a tumultuous 2021, Version1 bolstered their roster with upcoming star Alexander "zander" Dituri to fill the gap that IGL Chad "Oderus" Miller had left. With a new arsenal at the ready, V1 began their VCT 2022 by qualifying for Stage 1: Challengers group stage after defeating Rise
Rise Inactive Shanks Ryan Ngo in the open qualifier. Version1 continued their dominance by going 5-0 in groups, but soon stumbled against Luminosity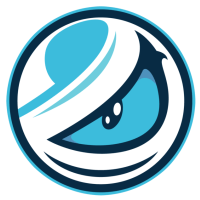 Luminosity Inactive moose Kaleb Jayne mada Adam Pampuch dazzLe Will Loafman bdog Brandon Sanders TiGG Tanner Spanu in their first playoff game. Soon after defeating Sentinels in the lower bracket, Version1 were ultimately knocked out by Cloud9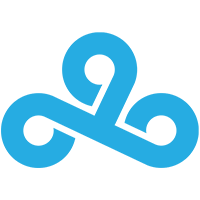 Cloud9 North America Rank #6 Xeppaa Erick Bach leaf Nathan Orf vanity Anthony Malaspina .
After a promising Stage 1, Version1 announced former TSM

TSM North America Rank #9 gMd Anthony Guimond seven Johann Hernandez Subroza Yassine Taoufik ace Matthew "WARDELL" Yu as a stand-in, due to wippie being unable to make the tournament. After getting a bye to Ro32 in the first open qualifier, Version1 met their match in NRG Esports

NRG Esports North America Rank #8 hazed James Cobb eeiu Daniel Vucenovic s0m Sam Oh tex Ian Botsch Ethan Ethan Arnold in the upper bracket, and then were knocked out by Luminosity again. V1 would continue to stumble as their loss to Girl Kissers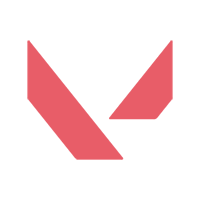 Girl Kissers Inactive Stronglegs Roy Ahad randyySAVAGE Devon Bréard Okeanos Anthony Nguyen duck Chris Dutoit RetrQ Alex Kadan would send them down to the lower bracket, where their year was ended at the hands of Complexity
Complexity Inactive RetrQ Alex Kadan trial Governor Peter No truo Robert Pham jcrueL Joel Cruel agM Michael Abood .
Sentinels later signed Zellsis in place of ex- Akrew
Akrew Inactive gucc107 Andrew Gutnichenko Neon Austin Hedge Paincakes Jake Hass jovahnii Jovanni Miramontes ZachaREEE Zachary Lombardo star Eric "Kanpeki" Xu for the North American Last Chance Qualifier. Sentinels first lost to The Guard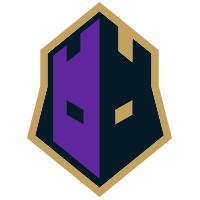 The Guard North America Rank #4 trent Trent Cairns in a three-map thriller. After a swift victory over Shopify Rebellion

Shopify Rebellion North America Rank #13 bdog Brandon Sanders dazzLe Will Loafman mada Adam Pampuch TiGG Tanner Spanu , Sentinels' hopes for a surprise Champions appearance came to an end by eventual LCQ winners 100 Thieves
100 Thieves North America Rank #3 bang Sean Bezerra stellar Brenden McGrath Will William Cheng Derrek Derrek Ha Asuna Peter Mazuryk .
With the return of Zellsis, Version1

Version1 North America Rank #11 effys Loic Sauvageau wippie Maxim Shepelev are now: