Gen.G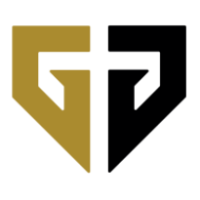 Gen.G North America Rank #9 gMd Anthony Guimond koosta Kenneth Suen Temperature Nolan Pepper NaturE Nicholas Garrison Shawn Shawn O'Riley decisively beat XSET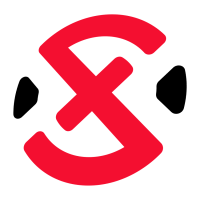 XSET North America Rank #5 dephh Rory Jackson zekken Zachary Patrone PureR Bryce Lovell AYRIN Jordan He 2-0 to continue their Masters NA lower bracket run, eliminating XSET in the process.
The match was a streaky affair — only one of the four halves finished with a difference of two rounds or less between the teams. While XSET took a 7-5 lead in the first half of Ascent, Gen.G was able to win eight of their nine defensive rounds to win the first map.
"So our Ascent defense is generally really good, and I knew going into that [second] half that we should be able to win the game pretty easily," Gen.G sentinel Kenneth "koosta" Suen said. "Which gave me a lot of confidence going into Haven because that's one of our better maps, as well."
Haven played out the opposite of Ascent with Gen.G jumping out to a 9-3 lead after a strong attacking half. XSET slowly crawled back into the game on their attack, but ultimately lost 13-11.
"They brought it back pretty close in the second half of [Haven], but I mean, everything just kind of went our way," koosta said.
"We had a little speech [before that last half] and then we got some confidence boost back and we started to get some momentum and win some Haven rounds," XSET Jett player Bryce "PureR" Lovell said after the match. "We just started being a little more methodical instead of, you know, popping a site as soon as we take the space or something like that."
That half was the only one of the four XSET started off with a pistol round win, a stat PureR brought up when talking about the loss. He noted that the team couldn't get a lot of momentum going early in halves because they weren't winning pistols. "Usually, when we win a pistol, we get momentum and go up 5-0, 6-1, or 7-1, but they kind of did the opposite to us on Haven especially."
From there, the two players identified two main factors that led to the streaky nature of the match: PureR identified the economy, koosta pointed to mistakes made by both teams.
Those factors may have also contributed to another notable quirk about the match: kills tended to come in bunches for the players in it. There were five 4Ks and one ace on Ascent alone and Brendan "BcJ" Jensen was able to add one more 4K on Haven. That 4K for BcJ helped boost XSET's confidence enough to bring the game as close as it was and the team began to change its playstyle to counteract Gen.G.
There were six 4Ks and one ace across the entirety of the match.
While PureR noted that the match didn't feel like a crazy loss and the rounds were close, Gen.G was still nonetheless ever in danger of losing the match once they began pulling away on the second half of Ascent.
And, at least for koosta, that kept him from feeling the heat.
"I would say that if we're actually on the verge of losing [while in lower bracket], then sure, there's extra pressure," he said. "But honestly, I mostly feel like the upper bracket has more pressure involved. Because even though you have a second chance, you don't want to drop down into the loser's bracket."
"I think it's just a lot easier to be the underdog. Obviously there is pressure, but it's lessened in that, I don't know, the gloves are off."
Gen.G has relied on their consistency to get this far — an attribute koosta credits to the team's commitment to gathering information at the start of rounds — and played the tournament's top seed pretty closely before going into the lower bracket. Their confidence is high and perhaps koosta's mentality is giving the team the boost it needs to make a lower bracket run.
"I think since we've had such a good showing against Envy in the first match that we could beat any of them. Honestly, I would like to play Envy again because I think we should have won and that we can beat them the next time we play them."
They'll need to keep the lower bracket magic going just a bit longer to get such an opportunity.