Team Liquid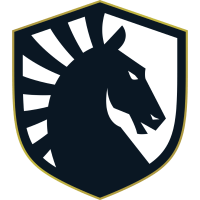 Team Liquid Europe Rank #3 Jamppi Elias Olkkonen Nivera Nabil Benrlitom soulcas Dom Sulcas ScreaM Adil Benrlitom dimasick Dmitriy Matvienko have secured the final Champions 2022 slot for EMEA after beating M3 Champions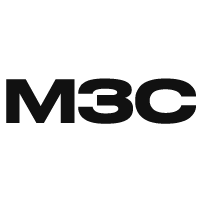 M3 Champions Inactive Jady Yaroslav Nikolaev purp0 Semyon Borchev Chronicle Timofey Khromov Redgar Igor Vlasov 3-1 in the EMEA LCQ grand final.
M3C were quick out of the gate on Bind, with a strong second half putting them up by one in the series. Liquid then replied on Icebox 13-11, and won two more comfortable maps in Ascent and Breeze to secure their second trip to Champions.
(Photo by Michal Konkol/Riot Games)
The match started off on Bind, a map Liquid left open despite past results. In 2021, they've only been able to win on this map once. Despite bringing a new composition to the LCQ, Liquid haven't been able to fully capitalize on it and are yet to win on Bind. Meanwhile, M3C's choice to swap out Sage for Fade has netted them positive results with back-to-back wins.
dimasick opened up the map with a 3K on the pistol round, leading Liquid to a 3-1 scoreline. M3C quickly brought it back, as a 1v2 3K from Chronicle leveled the score at 3-3. The teams traded two more rounds, and Jady put his team ahead 6-4 with a 1v2. M3C won one more and took a timeout to try and find an eighth point, but Liquid ran down the clock for a 7-5 half in favor of M3C.
Liquid again won the pistol and tied the game at 7-7. Despite that, they were shut down from thereon out. sheydos aced to give his team an 8-7 lead in the following round and M3C went on a tear. A 4K 1v1 from Jamppi gave Liquid a final, eighth point, before a 4K from sheydos closed out the match 13-8.
Chronicle's Raze paved the way in the first half, clocking in 347 ACS and 234 ADR. sheydos stepped up in the second half, racking up 438 ACS and 264 ADR on defense alone. Overall, both players finished with similar numbers across the board with one notable exception — Chronicle drew first blood six times while sheydos only did so once.
Strolling onto site, dropping four players. That's the Redgar way.
Liquid then picked Icebox, a map they have had a good track record on since Stage 2. M3C have played Liquid on this map two times in Stage 2, losing both times, but finally securing a victory 18-16 in yesterday's upper final.
Even though M3C found the first two rounds, soulcas was quick to tie the game at 2-2 with a 1v2 4K. Liquid found three more for a 5-2 lead, prompting a timeout from M3C. They converted one round, but Jamppi bit back with his own 1v2 4K clutch that placed his team ahead 7-3. M3C didn't drop any more rounds that half, leaving nAts to close it out 7-5 with a 4K.
M3C managed to tie it up in the second half at 7-7 after a 3K from Chronicle. However, Liquid didn't let their opponents run away with the score again, and chained three off a 4K from ScreaM for a 10-7 lead. A scrappy set of rounds saw M3C fight their way back into the game, eventually tying Icebox at 11-11 thanks to a 3K from Jady. ScreaM and Jamppi showed up in the moments of greatest pressure, finding a 13-11 win that tied the series at 1-1.
ScreaM was adamant about denying M3C an early match point, being the best player on the server by nearly 90 ACS. He found 28 eliminations, seven of those first bloods, as well as seven assists for a total of 245 ADR.
The scoreboard says he killed 28 people, but not that this happened.
M3C's second pick was Ascent, a map Liquid have completely avoided since returning from Reykjavik. M3C haven't shied away from the map in Stage 2, but have only found two wins on it since — one in Week 2 of groups and one against OG LDN UTD
OG LDN UTD Europe Rank #8 Boo Ričardas Lukaševičius feqew Lukas Petrauskas Destrian Tomas Linikas MOLSI Michał Łącki hype Tautvydas Paldavicius in the upper semifinals of the LCQ. Historically though, Ascent has been a strong map for both teams.
But Ascent was stronger for Liquid this time around. Their early signs of domination came in the form of a near-uncontested 5-2 lead, as ScreaM's Phoenix found 14 frags in the first half alone. Liquid climbed to an 8-4 half by way of a 1v1 from Jamppi, later reaching map point with back-to-back 3Ks from ScreaM and Jamppi. Soon after, dimasick and soulcas clutched a 2v3 situation on A that brought Ascent to a quick 13-6 close.
Someone let ScreaM know he's not supposed to do that.
On Breeze, the sole map Liquid won against M3C in the upper final, the latter opted for a last-minute substitution. M3C brought in purp0 for Jady to play the Jett, while Chronicle moved to Chamber.
While Ascent was a blowout for Liquid through and through, Breeze began as a brawl. sheydos removed the game from deadlock by clutching against three on B. Up 3-2, M3C won two more rounds for a short-lived 5-2 lead, as Liquid quickly replied by taking five in a row. The Benrlitom brothers put in two flashy plays to close out the half in their favor 7-5.
M3C won the second pistol of Breeze, but again Liquid replied and denied them a second point. From there, Liquid climbed to 9-6 and cruised to victory. They dropped just two more rounds, one thanks to a 1v1 clutch from sheydos, before finding the series-ending 13-8 win.
Jamppi had Chronicle's number on Breeze, finding nine frags over M3C's Chamber player. ScreaM, who put up similar numbers against Redgar, carried Liquid to Istanbul by way of a 95% KAST and 29 kills. He clocked in 374 ACS and 243 ADR across seven opening kills, making for one of his most impressive performances this year.
Bow down before the Headshot Machine. (Photo by Lance Skundrich/Riot Games)
Liquid's LCQ run ends the same way it did in 2021: with them at the top. In the 2021 EMEA LCQ, Liquid didn't lose a single match and dropped only two maps. Here, Liquid did lose a match, the upper final, and dropped four maps. That was the only difference — the games were even won similarly. In both grand finals, soulcas got the final kill on Breeze to seal the series and take Liquid to Champions.
Heading into Champions, Liquid will be one of the few teams returning from the previous year's capstone event. Of the 16 attending teams, only seven (including Liquid) will step on Valorant's biggest stage for the second year in a row.
Liquid's end to 2021 was marked by newcomer Nivera . He had a stellar showing in that year's LCQ, and proceeded to help his team to a top-four finish in Champions 2021. They lost to Acend
Acend Europe Rank #5 L1NK Travis Mendoza vakk Vakaris Bebravičius MONSTEERR Ondřej Petrů cNed Mehmet Yağız İpek starxo Patryk Kopczynski in the semifinals, who would later become Valorant's first-ever world champions.
Liquid's end to 2022 is marked by newcomers dimasick and eMIL , who proved themselves key figures in this LCQ. This year, there's no Acend to stop them in Champions and Istanbul will see a new Valorant world champion being crowned.
Whether that's Liquid or not depends entirely upon them.