The upper semifinals of the EMEA LCQ bore no surprises, as M3 Champions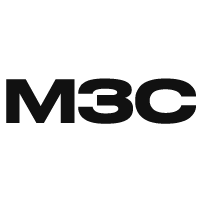 M3 Champions Inactive Jady Yaroslav Nikolaev purp0 Semyon Borchev Chronicle Timofey Khromov Redgar Igor Vlasov and Team Liquid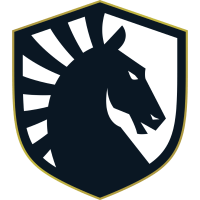 Team Liquid Europe Rank #3 Jamppi Elias Olkkonen Nivera Nabil Benrlitom soulcas Dom Sulcas ScreaM Adil Benrlitom dimasick Dmitriy Matvienko took wins to set up the upper final.
After stealing OG LDN UTD
OG LDN UTD Europe Rank #8 Boo Ričardas Lukaševičius feqew Lukas Petrauskas Destrian Tomas Linikas MOLSI Michał Łącki hype Tautvydas Paldavicius 's pick and narrowly losing Icebox, M3C closed out the first semifinal on Ascent with little trouble. In the second match, Liquid took a close 2-0 over Natus Vincere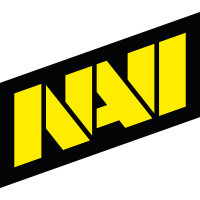 Natus Vincere Europe Rank #11 .
OGLU's current roster has played M3C on two separate occasions. Their 13-8 win in the second Red Bull Home Ground is overshadowed by their 2-0 loss in EMEA's Stage 1 groups, as it was a crucial win that took M3C to the playoffs and left OGLU in the dust.
OGLU picked Bind, a map they've only dared to play three times this year. The first rounds of the map were close-knit, but once a 3K from feqew tied the board at 4-4, OGLU managed to run away with the first half. They ran down the clock three times to put themselves ahead 7-4, and a quick pace change from M3C gave them a final point for a 7-5 half.
Bind's second half was marked by strong, defensive plays from M3C. Jady , sheydos , and Chronicle all found 3Ks to take their team to 9-7, where OGLU called a timeout. The pause only yielded one round, as back-to-back 4Ks from Chronicle put M3C up 11-8. OGLU called one final timeout at 12-8 but it was too little, too late, and M3C stole their opponents' pick 13-8.
Both Raze players on the server, feqew and Chronicle, had exceptionally strong defending halves. The latter opened up five rounds for his team and held a 249 ACS by the time he switched sides. The former found the same kills but fewer first bloods and assists, leading to a lower ADR of 213 and a higher KAST of 89%. Overall, Chronicle finished the map with 23 frags and 308 ACS.
Who said you were allowed to plant?
Both teams have a shaky record on Icebox, the second map of the match, but it was M3C who controlled the first rounds of the first half by going 4-1 up. OGLU took a timeout and closed the gap. With the game tied at 5-5, an unexpected 4K from sheydos gave M3C the 6-5 lead, but Boo replied with a 3K to level the scoreline at halftime.
A repeat of Bind seemed imminent, as M3C added up four straight rounds for a 10-6 lead on defense. OGLU took another timeout and returned the game to a tie at 11-11, aided by clinical plays from the likes of feqew and Boo. OGLU got to map point first, but sheydos replied with a 3K that sent the game to overtime, where OGLU won 15-13.
sheydos put up a godly performance on Icebox, dropping 36 kills and 10 assists in the face of defeat, racking up 367 ACS. He won all but one of his head-to-head duels, managing nine multikills — a third of them 3Ks. No one came remotely close to him: the second-best player on the server, MOLSI , had nearly 90 ACS less and 11 fewer frags.
Ah, yes, the infamous "sheydos go kill" tactic.
The decider would ultimately be Ascent, a map M3C were previously known to dominate on. They started by going 6-1 up. Following a lengthy technical pause, clutches from hype and Destrian got OGLU their final two rounds of the half, as M3C seemed to effortlessly climb to a 9-3 lead.
OG kept their heads cool despite their six-round disadvantage, and began fighting back into the game. MOLSI, hype, and Boo all found key frags that closed the gap to just 9-7. It was there M3C got back in the game, with a 3K from nAts allowing them to climb to match point. Another triple from nAts closed out the game 13-8.
nAts was key in finding his team the win on Ascent, finishing the map with a 2.81 KDA. He also had a near-perfect KAST rating of 95%, as well as 338 ACS and 202 ADR. In terms of ACS, he was 144 ACS above sheydos, the next-best player.
Something happened at OG's bootcamp facilities that triggered a long technical pause.
Liquid and NAVI have met frequently since the latter's inception. NAVI made a statement on the European stage in 2021 by opening the Stage 3: EMEA Challengers Playoffs with a 2-1 against Liquid. But since then, they've struggled to find wins against Liquid and have only been able to defeat them on one map: Bind, which was this game's decider.
NAVI picked Breeze despite their shaky record. Having only lost the map twice, Liquid showed their prowess in the early rounds, going 5-0 up. That lead soon crumbled, as Cloud and 7ssk7 fought to bring the score to a 6-6 tie.
NAVI won the first two rounds of the second half, but got shut out from thereon out. Nivera took down four to tie the match at 8-8 and Liquid soon found themselves ahead 10-9. NAVI took one final timeout to try and make the best of their collapsed economy, but weren't able to capitalize. Liquid climbed to match point, and Nivera clutched against two to find the 13-9 win.
Nivera's five clutches are just one of the many signs of how close Breeze was, despite the final 13-9 result. Overall, NAVI averaged higher numbers in every statistic except deaths and assists. When it comes to the former, they died 0.4 times more than Liquid.
Down to the wire to the last minute.
Liquid then took the game to Fracture, a map both teams hold a similar record on. The entire map was a back-and-forth between Liquid and NAVI, both trading rounds for most of the map. Highlight plays from the likes of soulcas , dimasick and Jamppi colored the map for Liquid, who never held an advantage greater than two rounds. At 12-11, Liquid called a timeout and ScreaM proceeded to take down four, giving his team the 13-11 win.
Four of Liquid's players had 4Ks on Fracture. Nivera was the quietest player on the team, securing just eight kills and one double kill. Jamppi's Chamber and soulcas' Astra paved the way for Liquid's win, as the only two players on that team with a positive differential and with 11 opening frags combined.
Never count Jamppi out.
Looking Ahead
Two more teams will be eliminated from the EMEA LCQ tomorrow, as OGLU and NAVI have been sent to the lower bracket. They'll meet Guild Esports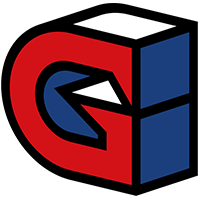 Guild Esports Europe Rank #4 koldamenta Jose Luis Aranguren Leo Leo Jannesson Yacine Yacine Laghmari and G2 Esports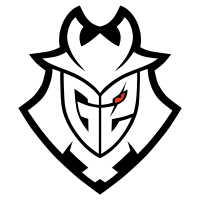 G2 Esports Europe Rank #6 hoody Aaro Peltokangas Meddo Johan Renbjörk Lundborg AvovA Auni Chahade nukkye Žygimantas Chmieliauskas there, who come off lower bracket wins against BBL Esports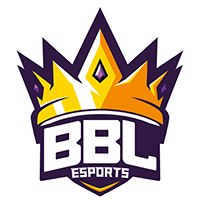 BBL Esports Europe Rank #16 Turko Mehmet Özen AsLanM4shadoW Ali Osman Balta aimDLL Hüseyin Kabişteke QutionerX Doğukan Dural and Acend
Acend Europe Rank #5 L1NK Travis Mendoza vakk Vakaris Bebravičius MONSTEERR Ondřej Petrů cNed Mehmet Yağız İpek starxo Patryk Kopczynski , respectively.