The second week of Stage 2: EMEA Challengers has come to a close. The finest teams on the continent played some thrilling games as they battled it out for their slots in the playoffs.
Friday, May 20
Two of last week's winners, BBL Esports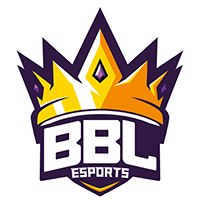 BBL Esports Europe Rank #32 CyderX Caner Demir stand-in Turko Mehmet Özen AsLanM4shadoW Ali Osman Balta aimDLL Hüseyin Kabişteke QutionerX Doğukan Dural and Team Liquid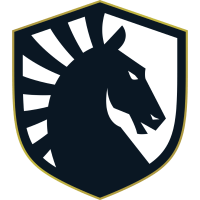 Team Liquid Europe Rank #2 Jamppi Elias Olkkonen Nivera Nabil Benrlitom soulcas Dom Sulcas ScreaM Adil Benrlitom Dreamas Aurimas Zablockis , faced off in the first match of the week. Liquid opened strong by winning the first five rounds on their opponent's map pick of Fracture, before BBL struck back with fury to win the next seven. A much more back-and-forth second half saw Liquid close the map out 16-14 in overtime.
Liquid were more convincing on Split, where they led by two at halftime. They maintained this lead throughout the second half to wrap up the series with a 13-9 victory.
The individual prowess of Team Liquid was on full display during the series. ScreaM topped the ACS charts at 259, but his teammates soulcas and Jamppi were not far behind, and everyone on Liquid ended the series with a positive K/D.
Nivera couldn't let his brother have all the glory.
The second match of the day saw FNATIC

FNATIC Europe Rank #6 Enzo Enzo Mestari Derke Nikita Sirmitev Boaster Jake Howlett Mistic James Orfila Alfajer Emir Ali Beder dispatch OG LDN UTD
OG LDN UTD Europe Rank # Boo Ričardas Lukaševičius feqew Lukas Petrauskas Destrian Tomas Linikas MOLSI Michał Łącki hype Tautvydas Paldavicius with ease. OGLU were held to only four rounds on their map pick of Haven, before they were comprehensively dismantled on Fnatic's home turf. Boaster 's squad won every single round on Icebox to close out one of the quickest series in EMEA VCT history.
Latest Fnatic addition Alfajer managed to steal Derke 's limelight in last week's match, but the Finn proved his superstar status this week by convincingly topping the stat sheets, going 45/12 in the series with 359 ACS and 217 ADR.
The rare 13-0 that only comes around once per stage.
Saturday, May 21
Day two kicked off with a headline match: FunPlus Phoenix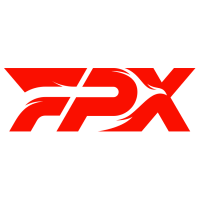 FunPlus Phoenix Europe Rank #11 SUYGETSU Dmitry Ilyushin Zyppan Pontus Eek ANGE1 Kyrylo Karasov Shao Andrey Kiprsky ardiis Ardis Svarenieks , the winner of last stage, rematched against G2 Esports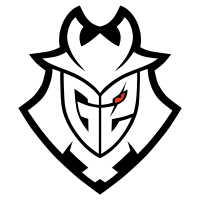 G2 Esports Europe Rank #7 hoody Aaro Peltokangas Meddo Johan Renbjörk Lundborg Mixwell Oscar Cañellas AvovA Auni Chahade nukkye Žygimantas Chmieliauskas , the team they beat to the title in the grand final. After a 2-1 defeat to Fnatic last week, FPX were hoping to reestablish their status as EMEA's number one.
On Fracture, FPX put last week's Yoru experiment behind them and ANGE1 returned to playing his primary Omen role. After letting G2 establish an early 5-1 lead, FPX seized control of the map. They pulled the game back to a 6-6 tie at the half, and a strong attacking half allowed FPX to claim their opponent's map pick with a 13-9 score.
FPX dominated the first half of Ascent, their own map pick, establishing an 8-2 lead. However, G2 proved resilient and clawed back into the game, even getting themselves into the lead near the end of the match. Nevertheless, FPX shut the comeback down and closed out the series with a 13-10 victory.
nukkye was hit by an airstrike.
In the second match of the day, Guild Esports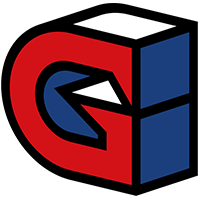 Guild Esports Europe Rank #5 Sayf Saif Jibraeel koldamenta Jose Luis Aranguren trexx Nikita Cherednichenko Russ Russel Mendes Leo Leo Jannesson were looking to carry the momentum from last week's victory over M3C forward. Their opponent, BIG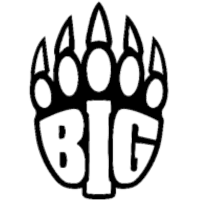 BIG Europe Rank #19 Twisten Karel Ašenbrener Kaspe Kasper Timonen musashi Alessio Xhaferi luckeRRR Niels Jasiek Obnoks Nico Garczarczyk AslaN Ceyhun Aslan , proved not to be easy pickings, and the Germans made the match closer than recent history might have indicated.
BIG were the first to build a lead and maintained it on their way to a 7-5 halftime score. They were less successful on their defense, as Guild found their footing and wrapped the map up with a 13-10 in their favor.
Fracture was once again close, but victory swung in BIG's favor this time, in large part thanks to latest recruit musashi . His 30/12 performance on Chamber allowed BIG to eke out a 13-11 victory.
The series was decided on Haven, which saw a competitive first half and a tied score at halftime. Only after Guild got onto defense did koldamenta 's squad break away, winning every single round in the second half to close the series out with a 13-6.
Ice cold.
Sunday, May 22
A CIS derby between Natus Vincere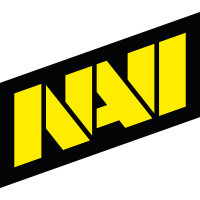 Natus Vincere Europe Rank #26 Cloud Kirill Nehozhin zeddy Nikolai Lapko dinkzj Denis Tkachev Duno Mikhail Fokin 7ssk7 Artur Kurshin and M3 Champions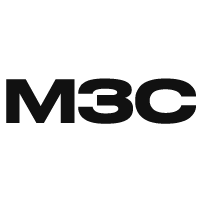 M3 Champions Europe Rank # nAts Ayaz Akhmetshin sheydos Bogdan Naumov d3ffo Nikita Sudakov Chronicle Timofey Khromov Redgar Igor Vlasov kicked off the final matchday. Both teams had experienced a rough start to the season with losses to BBL and Guild respectively. This meant that a loss here for either team would be a devastating blow to their playoff hopes.
M3C were the first to strike, making quick work of NAVI on Ascent in a 13-5 victory. NAVI responded in kind by taking a 13-4 win on Bind. After both teams had dominantly taken each other's map picks, the series would come down to a decider.
On Icebox, M3C recovered from their poor Bind performance and converted a 9-3 half into a 13-3 victory to seal the series. Playing his signature Viper, nAts stamped his authority on the map with 378 ACS, boasting a 100% KAST and 221 ADR.
d3ffo set the tempo of Icebox when he shut the NAVI bonus down with an ace.
A match between reigning world champions Acend
Acend Europe Rank #3 vakk Vakaris Bebravičius MONSTEERR Ondřej Petrů cNed Mehmet Yağız İpek starxo Patryk Kopczynski and new kids on the block FOKUS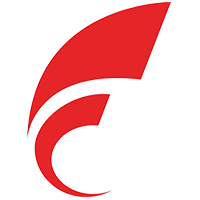 FOKUS Europe Rank # JUGi Jakob Hansen bucher Maximilian Bucher iluri Ilari Puranen YaBoiLewis Lewis Hughes vong Vong Nguyen closed out an exciting week of games. The teams started Bind evenly matched, going 6-6 at the half, before FOKUS ran away in the second half to take their opposition's map 13-7.
Acend bounced back on the second map, not allowing FOKUS to gain a foothold on Ascent and converting an 8-4 half into a 13-8 victory.
On the deciding Icebox map, FOKUS seized an early advantage with a 6-2 lead. However, Acend's experience granted them the win on the home stretch, only dropping three more rounds in the map and taking a 13-9 victory.
cNed 's Sheriff made for an unbelievable round.
Fnatic and Acend now top group A with two wins each, while FPX and G2 are below them at 1-1. FOKUS and OGLU are yet to secure a win, meaning they are at the bottom of the group.
Over in group B, Liquid and Guild remain undefeated, while NAVI and BIG are yet to find a win. M3C and BBL find themselves in the mid-table with a win and a loss each.
Week 3
The action continues next weekend. As we head toward the middle of the season, each match will be increasingly important.
Stage 2: EMEA Challengers' Week 3 games are: