On the third day of EMEA's Last Chance Qualifier, Acend
Acend Europe Rank #5 L1NK Travis Mendoza vakk Vakaris Bebravičius MONSTEERR Ondřej Petrů cNed Mehmet Yağız İpek starxo Patryk Kopczynski and BBL Esports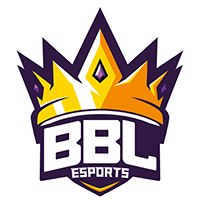 BBL Esports Europe Rank #16 Turko Mehmet Özen AsLanM4shadoW Ali Osman Balta aimDLL Hüseyin Kabişteke QutionerX Doğukan Dural were the first two teams to be ruled out from Champions contention. G2 Esports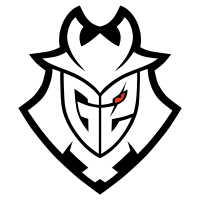 G2 Esports Europe Rank #6 hoody Aaro Peltokangas Meddo Johan Renbjörk Lundborg AvovA Auni Chahade nukkye Žygimantas Chmieliauskas and Guild Esports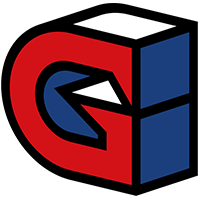 Guild Esports Europe Rank #4 koldamenta Jose Luis Aranguren Leo Leo Jannesson Yacine Yacine Laghmari staved off elimination in the lower bracket after being dealt first-round upsets by OG LDN UTD
OG LDN UTD Europe Rank #8 Boo Ričardas Lukaševičius feqew Lukas Petrauskas Destrian Tomas Linikas MOLSI Michał Łącki hype Tautvydas Paldavicius and Natus Vincere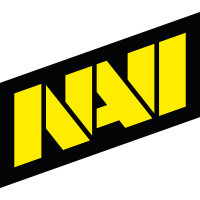 Natus Vincere Europe Rank #11 respectively.
Two of the old gods of European Valorant faced off in the first lower round one to kick off the day. Both G2 Esports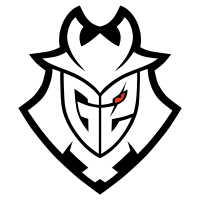 G2 Esports Europe Rank #6 hoody Aaro Peltokangas Meddo Johan Renbjörk Lundborg AvovA Auni Chahade nukkye Žygimantas Chmieliauskas and Acend
Acend Europe Rank #5 L1NK Travis Mendoza vakk Vakaris Bebravičius MONSTEERR Ondřej Petrů cNed Mehmet Yağız İpek starxo Patryk Kopczynski had found much success in the 2021 season, but were yet to see the international stage in 2022. Both teams were now on their last legs, and a loss would spell the end to either of their VCT seasons.
Acend took the first advantage of the series with a 4-1 lead on G2's Fracture pick. After an early timeout, G2 managed to get a few more rounds on the board, and despite the majority share of frags in the half going the way of Acend – 51 to 34 – G2 closed the gap down to 7-5 in Acend's favor.
G2 tied up the map by winning two rounds to start off the second half, but Acend were firmly in control from there on. They only dropped one more round in a dominant second half, which granted them a 13-8 victory on the first map and a series advantage going into Haven.
The momentum swings about four times in this one round alone.
Acend got off to another flying start on Haven and took an early 5-1 lead. G2 took a timeout to stabilize, and took two rounds back. Acend maintained the gap by taking two more rounds, but G2 managed to make it a workable 7-5 halftime score by winning the final two rounds.
G2 were able to carry this late-half momentum into the second half, as they dropped just one round out of the first eight. With G2 now on match point, Acend finally started mounting a response, but they were shut down in the final round of regulation, where G2 closed out a 13-11.
L1NK : new team, same clutch gene.
A deciding map of Bind would be the swan song to one of these teams' seasons. Acend opened the scoring with the pistol round, but G2 immediately responded with a thrifty. Following a brief back-and-forth, G2 held a 3-2 advantage by the end of round five, after which the Spanish team catapulted into a massive lead, which stood at 9-3 come halftime.
Acend won a crucial pistol round to start off the second half, allowing them to decrease their deficit to 9-5. However, this would prove to be all she wrote for the world champions, as G2 found four rounds in a row to close out a 13-5 on Bind and keep their lower bracket run alive.
nukkye 's acrobatics are nearly outdone by a L1NK 1v3.
AvovA had a notable upturn in performance from the first to the second map, as he turned a -12 K/D on Fracture into a +12 performance on Haven. However, G2's shining star was Meddo , whose 249 ACS, 167 ADR, and 78% KAST were the highest on the server in all three categories. A noteworthy stat on Acend's side was vakk 's 12 opening duel wins, highest on the server despite playing a supportive Breach for most of the series.
Two very different teams faced off in the second lower bracket match of the day. Representing Turkey, BBL Esports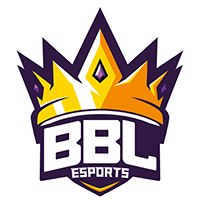 BBL Esports Europe Rank #16 Turko Mehmet Özen AsLanM4shadoW Ali Osman Balta aimDLL Hüseyin Kabişteke QutionerX Doğukan Dural had a chance to play in front of a home crowd at Champions, should they make it all the way through LCQ. In the other corner, Guild Esports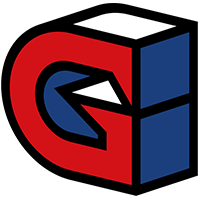 Guild Esports Europe Rank #4 koldamenta Jose Luis Aranguren Leo Leo Jannesson Yacine Yacine Laghmari were fresh off their first international tournament, and needed a lower bracket run in order to make it a repeat appearance.
The Turkish squad opened the scoring with the first two rounds of Haven. However, seven rounds in a row allowed Guild to storm into the lead. They gave up just one more round and closed out a 9-3 half. The second half was much of the same story, and four rounds in a row wrapped up a blowout first map with a 13-3 score in Guild's favor.
BBL gets caught up in Guild's meat grinder.
BBL regained their footing at the start of Fracture, as they took an early 6-1 lead. A timeout in round seven allowed koldamenta 's squad to stabilize by taking the last four rounds in the half, reducing BBL's halftime lead down to 7-5.
Guild opened the second half with the pistol round, but BBL kept themselves in the lead with a successful force buy and a follow-up round. Starting in round 16, Guild seized control of the half, and five rounds in a row got them back in the lead. Round 21 would end up being the last round BBL got, as Guild wrapped up their 13-10 comeback by winning the last two rounds.
The floor is lava.
Guild's newest addition, Yacine , struggled on debut yesterday against Natus Vincere, putting up just 76 ADR, 117 ACS, and a -27 K/D. The Swede managed to redeem himself in this match, nearly doubling his ADR and ACS to 146 and 222 respectively, and pulling his K/D back to +0.
The new iteration of Guild can afford themselves no more mistakes if they seek to make a repeat international appearance. A full lower bracket run will be required, starting Thursday against the loser of OG LDN UTD
OG LDN UTD Europe Rank #8 Boo Ričardas Lukaševičius feqew Lukas Petrauskas Destrian Tomas Linikas MOLSI Michał Łącki hype Tautvydas Paldavicius and M3 Champions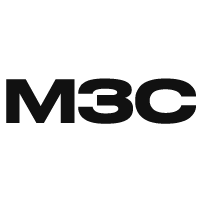 M3 Champions Inactive Jady Yaroslav Nikolaev purp0 Semyon Borchev Chronicle Timofey Khromov Redgar Igor Vlasov .
Looking ahead
Six teams still remain in the EMEA LCQ with a shot at being the region's third representative at Champions. Tomorrow's upper semifinals will see the continuation of OGLU and NAVI's underdog stories, as they face off against two titans of EMEA in M3C and Liquid.
Tomorrow's matches are: