FUT Esports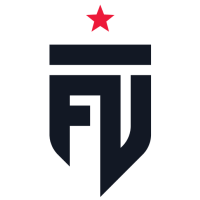 FUT Esports Europe Rank #18 MrFaliN Furkan Yeğen Muj Serhat Yüksel MOJJ Buğra Kiraz qRaxs Doğukan Balaban qw1 Konuralp Şahin won the VRL Finals title fight against Team Vitality
Team Vitality Europe Rank #13 BONECOLD Santeri Sassi nataNk Nathan Bocqueho baddyG Kamil Graniczka H1ber Joona Parviainen ceNder Jokūbas Labutis 3-2, becoming the first-ever VRL Champions.
Vitality reached match point early with 13-6 and 15-13 results on Breeze and Bind, but got reverse swept by FUT Esports in the following maps, a reversal of the upper semifinal where the Turkish champions lost to the French representatives 2-1.
Map 1: Breeze
Vitality elected to start the match on Breeze, jumping ahead 3-2 in the early stages of the game. MOJJ was crucial in keeping FUT afloat throughout their defending half, taking down three and managing a 1v1 clutch that placed his team ahead 6-4. Vitality found two rounds to close out the half on equal footing and quickly wrapped up the game thereafter, winning seven straight rounds for a 13-6 opening scoreline.
Despite tying the first half, four of Vitality's players still finished their attacking side with a 92% KAST. Their defensive side domination was clear in the stats, where those same four players had a 100% KAST and a team average of 168 ADR. ceNder kept topping the charts as he did in his two previous playoff matches, with 24 kills and 280 ACS.
"Peekaboo," said BONECOLD . Probably.
Map 2: Bind
FUT picked Bind to continue the series, one of Vitality's worst maps statistically. qRaxs opened up the map with a 1v3, allowing his team two more rounds for an early 3-0 lead. A 1v3 from ceNder put Vitality on the board, and a later 4K from baddyG tied the scoreline at 3-3. FUT then recovered another three rounds to jump ahead by 6-4, but Vitality made sure to tie the half after a 1v3 from baddyG.
In the second half, FUT chained for rounds to reach double digits. At 10-7, baddyG stepped in with several impact plays that kept his team in the game. He scored four 3Ks in the second half alone, turning a three-round deficit into an 11-11 tie. The last of those 3Ks took the game to overtime, where Vitality won 15-13.
Nobody could stand up to baddyG throughout Bind as he took down 37 players. The Polish smoker stuck out like a sore thumb in Vitality's stats sheet as the only player with a positive differential: over 130 ADR and 160 ACS. He finished the map with 212 ADR and 354 ACS, as well as a server-high 79% KAST and 48% headshot rating. The only stats he didn't top were assists and first kills, as qw1 was the one to open up seven rounds compared to baddyG's two.
MOJJ has to be tilted after that.
Map 3: Ascent
In what could have been the final map, Vitality started out by winning the first two rounds of Ascent but their attacking side soon faltered. After tying the map at 2-2, a 3K from MOJJ put FUT ahead by a round. They snowballed that lead into a 9-3 half, aided by several highlight plays from qw1 — among them a 4K.
Turning to defense, it was H1ber 's time to shine. He scored three 3Ks in quick succession, leading to a narrower 10-6 scoreline. FUT then won two more rounds, the first thanks to a 3K from Muj , and reached map point. Vitality began threatening yet another mountainous comeback, but after four rounds and a timeout, a 3K from qraXs got FUT their first point with a 13-10 win on Ascent.
H1ber led Vitality's recovery in the second half, taking down 18 on defense and drawing first blood five times on defense alone. Even though the Finnish duelist sat atop the table with 307 ACS and eight opening duels, it was qw1's superior 1.84 KDA and 78% KAST that ultimately won FUT their first map.
The definition of spray and pray.
Map 4: Icebox
Vitality had a strong start to FUT's Icebox pick. nataNk aced on round two, and ceNder took down three on round six, allowing their team a 5-1 lead to kick off the map. FUT bit back and took three in a row — one of them a 1v1 from Muj — to narrow the gap to 5-4, afterwards closing out the half tied up.
Vitality were quick to put an eighth round on the board. FUT, down 8-6, pressed on and started to mount a comeback. Vitality's timeout didn't thwart MOJJ's team, as he spearheaded the comeback by putting in a 3K and a 4K 1v1 clutch, the latter of which closed out the map 13-9 to level the score at 2-2.
Despite MOJJ being the highest fragger in the second half, the highest ACS went to MrFaliN at 279. Overall, the latter's Sova was the best in the server as MrFaliN finished with 18 eliminations and 257 ACS. Team-wide, FUT didn't hesitate to take opening duels and drew first blood 13 times. Vitality took the first kill in nine rounds, with H1ber scoring six of those.
It's a bird. It's a plane. No, it's just MOJJ falling onto site.
Map 5: Split
In an unexpected twist of events, the series came down to the wire as both teams entered Split. qRaxs came swinging out of the gates once again, with back-to-back 4Ks putting his team up 2-0. Vitality were barely able to keep themselves alive in the first half, finding just three spread out rounds as qRaxs kept shutting them down.
On Raze, the Turk found 20 kills in the first half all the while just dying five times. qRaxs' 4.0 KD wasn't achieved on its own, as qw1's Chamber opened up seven of the first half's 12 rounds.
The second half was an all-out brawl, with Vitality delivering the first blows to reach 9-5. A 3K from Muj put FUT on the board on their attacking side. MrFaliN followed that up with a 1v1 that put FUT ahead 11-5, from where they wrapped up the match 13-7 to become the first-ever VRL Champions.
qRaxs killed 15 in the first seven rounds of the first half.
In what might have been one of the final high-level matches on the current interaction of Split in Europe, qw1 carried his first half performance into the attacking half, where he slayed nine players for 320 ACS and 206 ADR. His defending half's proficiency in opening kills didn't carry over into the second half, where he only drew first blood once. Overall, qRaxs and qw1 both finished with over 280 ACS and over 165 ADR.
With the year concluded for Riot's VRL circuits, teams like FUT and Vitality will now get about a month off before competitions return. Riot's 2022 esports timeline for Valorant includes a new tournament circuit akin to 2020's Ignition Series. December's Red Bull Home Ground #3 was the first tournament to be announced in this new circuit, hosting NA teams for the first time in its history.