After a brief one-month stint in Valorant, Gaimin Gladiators
Gaimin Gladiators Inactive FREY Ingram Tan dzii Daven Cheong STYRON Tidus Goh nephh Marcus Tan artn Ayrton Soh have announced their exit from the Asia-Pacific scene.
It is with regret that we will be making the decision to leave
@PlayVALORANT
Esports.
Exiting Valorant is not an easy decision for us, and we will not rule out coming back into the scene in the near future.
🧵(1/2)
The organization signed the roster of LaZe
LaZe Asia-Pacific Rank #0 STYRON Tidus Goh dzii Daven Cheong FREY Ingram Tan artn Ayrton Soh nephh Marcus Tan following their second-place finish in Malaysia/Singapore's Stage 2 Challengers, which included one of their most surprising feats this year: a 2-1 victory over Paper Rex

Paper Rex Asia-Pacific Rank #5 mindfreak Aaron Leonhart Jinggg Wang Jing Jie f0rsakeN Jason Susanto Benkai Benedict Tan d4v41 Khalish Rusyaidee in an upper final upset. However, the team failed to replicate their success in the APAC Challengers Playoffs, falling in the group stage after a loss to Griffin E-Sports
Griffin E-Sports Asia-Pacific Rank #44 Fung3 SiuFatBB Rainy Li Guo-Shuo (李國碩) W1nner Tsai Hong-wei (蔡宏偉) YRSelect in the decider match. The early exit meant the team was unable able to qualify for the Asia-Pacific LCQ.
The team's most recent result was a championship run in the BLEED Summer Open, where they toppled Alpha Esports Pro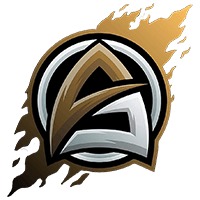 Alpha Esports Pro Inactive Yort Troy Hiramia d0rf Phạm Huỳnh Toàn Quốc gin Phan Văn Gin Ching Enrico Perez ChrisM Christian Rosquillo in the grand final.
The roster will remain together under their old team name, LaZe, in the interim.
Gaimin Gladiators
Gaimin Gladiators Inactive FREY Ingram Tan dzii Daven Cheong STYRON Tidus Goh nephh Marcus Tan artn Ayrton Soh were: