BBL Esports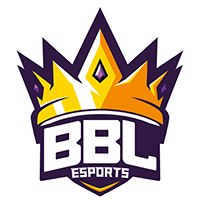 BBL Esports Europe Rank #32 Turko Mehmet Özen AsLanM4shadoW Ali Osman Balta aimDLL Hüseyin Kabişteke QutionerX Doğukan Dural have rounded out their active roster with Caner "CyderX" Demir, who will stand-in for the team during the Last Chance Qualifier, which will begin following the conclusion of Masters: Copenhagen next month.
LCQ serüveninde mücadele edecek takımımıza stand-in olarak Caner "CyderX" Demir'i dahil ettik, hoş geldin!
@CyderX
CyderX joins BBL from SuperMassive Blaze
SuperMassive Blaze Europe Rank #12 XiSTOU Göktuğ Canciğer skylen Asil Yalçın Brave Eren Kasırga Izzy Baran Yılmaz , who he played with throughout the first Stage of EMEA Challengers. After a win-less group stage, the team was sent to the EMEA promotion to fight for a spot in the next stage of EMEA Challengers. Unfortunately, losses to FOKUS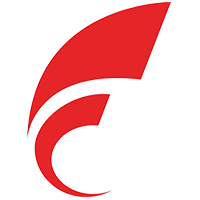 FOKUS Europe Rank # JUGi Jakob Hansen bucher Maximilian Bucher YaBoiLewis Lewis Hughes vong Vong Nguyen and Rebels Gaming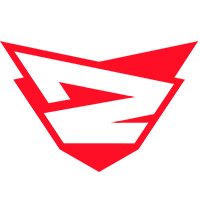 Rebels Gaming Europe Rank # GatsH Guillaume Kalka vo0kashu Ilya Ushakov jannyXD João Daniel in the upper and lower bracket respectively meant that they were relegated down to the Turkish Regional League for the next stage. CyderX was moved off the active roster shortly after the team had been relegated, and hasn't been seen in an official tournament match since.
For BBL, they finished top eight in the past two EMEA Challengers stages, out of danger of relegation but not well enough to advance to the playoffs. The team recently elected to move Melih "pAura" Karaduran to the inactive roster, leaving the team without an in-game leader.
The roster of BBL Esports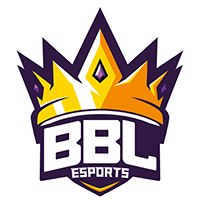 BBL Esports Europe Rank #32 Turko Mehmet Özen AsLanM4shadoW Ali Osman Balta aimDLL Hüseyin Kabişteke QutionerX Doğukan Dural is now: