Stage 2: EMEA Challengers' group stage has finally come to a close, a week after Group A's teams were locked in. Group B's final playoff team is M3 Champions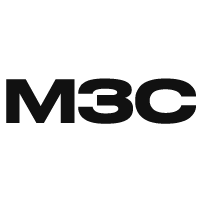 M3 Champions Europe Rank # nAts Ayaz Akhmetshin sheydos Bogdan Naumov d3ffo Nikita Sudakov Chronicle Timofey Khromov Redgar Igor Vlasov , who benefited from BIG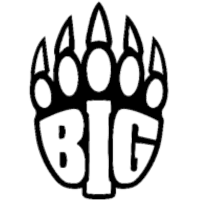 BIG Europe Rank #19 Twisten Karel Ašenbrener Kaspe Kasper Timonen musashi Alessio Xhaferi luckeRRR Niels Jasiek Obnoks Nico Garczarczyk AslaN Ceyhun Aslan 's loss to BBL Esports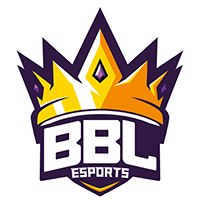 BBL Esports Europe Rank #32 CyderX Caner Demir stand-in Turko Mehmet Özen AsLanM4shadoW Ali Osman Balta aimDLL Hüseyin Kabişteke QutionerX Doğukan Dural on Sunday.
Friday, June 10
Week 5's opening game was important in deciding who would advance to the playoffs in second or third place between Acend
Acend Europe Rank #3 vakk Vakaris Bebravičius MONSTEERR Ondřej Petrů cNed Mehmet Yağız İpek starxo Patryk Kopczynski and FunPlus Phoenix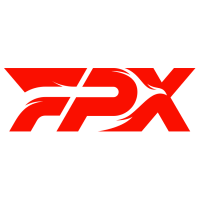 FunPlus Phoenix Europe Rank #11 SUYGETSU Dmitry Ilyushin Zyppan Pontus Eek ANGE1 Kyrylo Karasov Shao Andrey Kiprsky ardiis Ardis Svarenieks . The former came into the match swinging, conquering their Bind pick 13-6.
FPX weren't having it, and hit back with a 9-3 half on Breeze. After giving up six rounds in a row to Acend's attacking side, a 13-9 win for FPX pushed the match to Split. As the decider, the final map was the tightest of the three, with Acend coming out on top 13-10 after some late game back-and-forth.
VALORANT Champions Tour EMEA
@valesports_emea
The second Friday game was a crucial one for M3C. A win today would let them move on to the playoffs in second place, but a loss would place them at the mercy of other team's results and the tiebreakers.
Team Liquid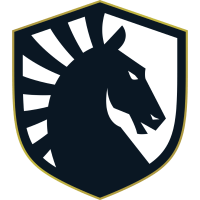 Team Liquid Europe Rank #2 Jamppi Elias Olkkonen Nivera Nabil Benrlitom soulcas Dom Sulcas ScreaM Adil Benrlitom Dreamas Aurimas Zablockis showed continued form, knocking down their second CIS team in two weeks. Jamppi 's men prevailed on their Icebox pick 13-8, later converting a 9-3 half on M3C's Fracture pick into a 13-7 win.
Someone go find d3ffo 's head.
Saturday, June 11
Natus Vincere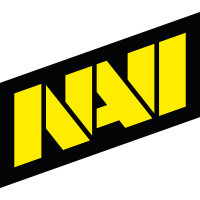 Natus Vincere Europe Rank #26 Cloud Kirill Nehozhin zeddy Nikolai Lapko dinkzj Denis Tkachev Duno Mikhail Fokin 7ssk7 Artur Kurshin faced Guild Esports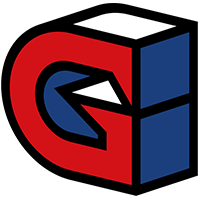 Guild Esports Europe Rank #5 Sayf Saif Jibraeel koldamenta Jose Luis Aranguren trexx Nikita Cherednichenko Russ Russel Mendes Leo Leo Jannesson in Group B's Saturday match. The former needed this win to remain in playoffs contention, as a loss would leave them with a 1-4 record. NAVI showed how much they were willing to fight for the playoffs on Icebox, where eight straight rounds gave them a 13-7 win.
However, the tables turned on Breeze. After NAVI reached 11-8, Guild chained five rounds — four retakes — to clinch a 13-11 win that forced the Haven decider. After a decisive 8-4 start from Guild, NAVI turned it around on defense with two massive streaks that gave them a series-winning 13-11.
It happens to the best of us…
FOKUS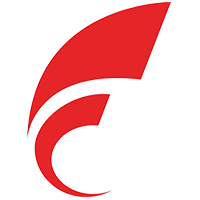 FOKUS Europe Rank # JUGi Jakob Hansen bucher Maximilian Bucher iluri Ilari Puranen YaBoiLewis Lewis Hughes vong Vong Nguyen and OG LDN UTD
OG LDN UTD Europe Rank # Boo Ričardas Lukaševičius feqew Lukas Petrauskas Destrian Tomas Linikas MOLSI Michał Łącki hype Tautvydas Paldavicius were up next, in a match important for deciding both team's placement in the lower half of the group. OGLU kicked off the series by stealing FOKUS' Breeze pick 13-7, but the DACH champions managed to win Ascent in the last round of regulation, 13-11, thus triggering Fracture.
While FOKUS commanded most of the map, OGLU chained four defense rounds that sent the final map into overtime where, after a lot of back-and-forth, FOKUS won 17-15. Although a win, FOKUS' 2-1 victory wasn't enough to save themselves from finishing Group A in last place — had they swept OGLU 2-0, the Lithuanian squad would have finished last.
vong really wanted to win their series against OGLU.
Sunday, June 12
The final Group B match was fundamental in deciding who would move on to the playoffs: BIG or M3C. BIG needed to win their match against BBL to qualify via the head-to-head map differential tiebreaker, while a loss would let M3C move on to the playoffs.
The German squad picked Ascent to open the series, but were able to do little else apart from a five-round streak in the first half. BBL gave up no attacking rounds in the second half, putting together seven rounds for a 13-6 win. On Haven, after an initial 7-5 lead from BIG, a positive defensive side from BBL pushed them to a 13-10 win that knocked BIG out of playoffs contention and into last place.
M3 Champions slotted into third place as a result of BIG's loss. Despite winning only two matches, M3C's two wins were against BBL and NAVI — the two teams they tied with.
Four? No match for Obnoks .
The final EMEA Challengers group stage match had little stakes on the line. FNATIC

FNATIC Europe Rank #6 Enzo Enzo Mestari Derke Nikita Sirmitev Boaster Jake Howlett Mistic James Orfila Alfajer Emir Ali Beder were already guaranteed to move to the playoffs in first place, even if they lost against G2 Esports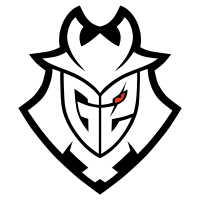 G2 Esports Europe Rank #7 hoody Aaro Peltokangas Meddo Johan Renbjörk Lundborg Mixwell Oscar Cañellas AvovA Auni Chahade nukkye Žygimantas Chmieliauskas , due to winning the tiebreaker against Acend. G2, on the other hand, were guaranteed to finish in fifth place, due to winning against FOKUS and losing to OGLU.
G2 chose Icebox to start their final group stage match, but quickly found themselves in a troubled spot by going 7-5 down. Fnatic won the first five rounds of the second half to reach match point and G2 were only able to hang on for four more points, at which point Fnatic ended the map 13-9.
Moving to Split, Fnatic looked poised to take the map after going 10-7 up, but a six-round streak from G2 tied the series and moved the match to Bind. The decider itself was characterized by some back-and-forth, but Fnatic kept themselves ahead at all times and eventually won the map 13-11.
G2 Esports
@G2esports
Playoffs
With the group stage finished, the playoffs teams and their bracket placement is finalized. As EMEA has been awarded three Masters: Copenhagen slots, first seed holders just need to win their opening game to secure their place at Stage 2's Masters.
The Stage 2: EMEA Challengers playoffs games are: