The penultimate week of competition in Stage 2: EMEA Challengers has come to a close. Most playoff teams have now been determined, with just one slot open in Group B.
Friday, June 3
The fourth week of competition opened up with a bout between Acend
Acend Europe Rank #3 vakk Vakaris Bebravičius MONSTEERR Ondřej Petrů cNed Mehmet Yağız İpek starxo Patryk Kopczynski and G2 Esports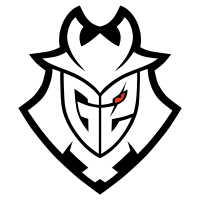 G2 Esports Europe Rank #7 hoody Aaro Peltokangas Meddo Johan Renbjörk Lundborg Mixwell Oscar Cañellas AvovA Auni Chahade nukkye Žygimantas Chmieliauskas , two previously-legendary teams that had now been renegated to the middle of Group A following Week 3 losses to FNATIC

FNATIC Europe Rank #6 Enzo Enzo Mestari Derke Nikita Sirmitev Boaster Jake Howlett Mistic James Orfila Alfajer Emir Ali Beder and OG LDN UTD
OG LDN UTD Europe Rank # Boo Ričardas Lukaševičius feqew Lukas Petrauskas Destrian Tomas Linikas MOLSI Michał Łącki hype Tautvydas Paldavicius , respectively.
G2 had no qualms dealing with Acend's Split pick, handing them a quick 13-3 result where three of G2's players held a 100% KAST. Switching to Icebox, after tying the first half 6-6, Acend's attacking run secured them a 13-10 win that took the game to Bind.
In the final map, Acend were only able to chain five rounds on their defensive side, being down 7-5 at halftime. In the second half, Acend just edged out G2 on their way to a 13-11 win, reaching a 3-1 win that places them securely in the playoffs
Who cares about Viper's Pit anyway?
Team Liquid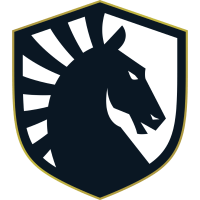 Team Liquid Europe Rank #2 Jamppi Elias Olkkonen Nivera Nabil Benrlitom soulcas Dom Sulcas ScreaM Adil Benrlitom Dreamas Aurimas Zablockis and Natus Vincere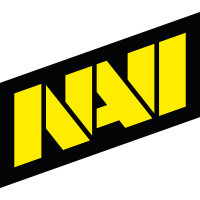 Natus Vincere Europe Rank #26 Cloud Kirill Nehozhin zeddy Nikolai Lapko dinkzj Denis Tkachev Duno Mikhail Fokin 7ssk7 Artur Kurshin were next to enter the server. Much like the previous match, the former held a 2-1 record while the latter had only one win and two defeats.
Little did both teams know they were about to play a three-hour marathon. Liquid put their best foot forward on Haven, staying ahead at most times to win the map 13-11. NAVI replied with the exact same result on Bind, just edging out their rivals in a bumpy second half.
On Haven and Bind, each map's winner had won the first half 7-5. On Split, NAVI and Liquid tied the first half at 6-6. The game was eventually pushed into overtime by Liquid, denying three NAVI match points on their way to a 16-14 win.
Ace 1v3 clutch… could you ask for anything better from 7ssk7 ?
Saturday, June 4
Saturday's opener was played between M3 Champions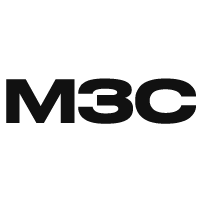 M3 Champions Europe Rank # nAts Ayaz Akhmetshin sheydos Bogdan Naumov d3ffo Nikita Sudakov Chronicle Timofey Khromov Redgar Igor Vlasov , Stage 3: Masters Berlin champions and BIG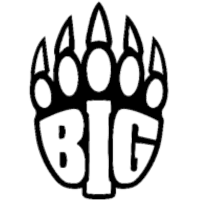 BIG Europe Rank #19 Twisten Karel Ašenbrener Kaspe Kasper Timonen musashi Alessio Xhaferi luckeRRR Niels Jasiek Obnoks Nico Garczarczyk AslaN Ceyhun Aslan , who were on their second VCT Stage and hadn't yet won a match.
Although all the odds favored M3C, BIG came swinging out of the gates and punched their way up to a 9-3 half on Ascent. They let slide just six rounds in their defensive half, managing a 13-9 win on their opponents' pick.
On Bind, M3C were initially up 4-0 but BIG found seven-straight rounds that placed them ahead 7-5. Niels "luckeRRR" Jasiek's men then found four rounds to kick off their defensive side 11-5, quickly wrapping it up 13-9 afterwards.
With that win, BIG found their first VCT win but are still situated at the bottom of the table due to losing their Week 3 game against NAVI. M3C, who let slip the chance to go 3-1 and have a safer path to the playoffs, are now left 2-2.
M3C: A book. BIG: a reader.
OGLU and FunPlus Phoenix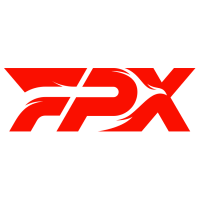 FunPlus Phoenix Europe Rank #11 SUYGETSU Dmitry Ilyushin Zyppan Pontus Eek ANGE1 Kyrylo Karasov Shao Andrey Kiprsky ardiis Ardis Svarenieks closed out the second day of matches this week. The two squads faced each other in Stage 1's Week 3, with the former finding one of two 2-1 wins that helped them stay in the VCT between Stages.
FPX gave OGLU no breathing room, hoping to avoid a repeat of Stage 1's result. On Haven, OGLU's pick, FPX found a 13-6 win. On their pick of Bind, FPX kicked it into overdrive and quickly closed out the game with a 13-3.
Saturday's win leaves FPX with a 3-1 record, enough for the playoffs. OGLU, on the other hand, are left with a 1-3 record and are not yet safe.
ANGE1 just said 'bye'.
Sunday, June 5
BBL Esports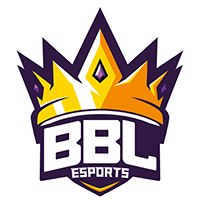 BBL Esports Europe Rank #32 CyderX Caner Demir stand-in Turko Mehmet Özen AsLanM4shadoW Ali Osman Balta aimDLL Hüseyin Kabişteke QutionerX Doğukan Dural and Guild Esports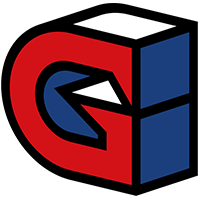 Guild Esports Europe Rank #5 Sayf Saif Jibraeel koldamenta Jose Luis Aranguren trexx Nikita Cherednichenko Russ Russel Mendes Leo Leo Jannesson closed out Group B's Week 4. While BBL were still in the fight for a playoff spot, Guild were in a much more comfortable position — a win today would secure them first seed.
Although Guild had a solid 7-5 start to their Bind pick, the team struggled to hold back BBL's attacking-side pushes. After denying three match points in a row, Guild took the map to overtime, where they won 14-12.
Ascent was a brutal brawl between both squads. Even though BBL never found the lead, 8-4 was the largest lead Guild would find. Their Turkish opponents tied the score at 9-9, at which point Guild ran away with the game 13-9, finding a crucial 2-0 win that locks them into their place as Group B's top seed.
QutionerX made it look easier than how it truly was.
The final game of the week played out between FOKUS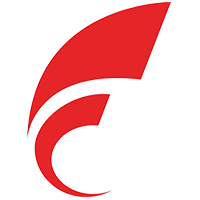 FOKUS Europe Rank # JUGi Jakob Hansen bucher Maximilian Bucher iluri Ilari Puranen YaBoiLewis Lewis Hughes vong Vong Nguyen and Fnatic, the last and first-placed team of Group A. Much like Guild, the latter was attempting to clinch their group's first seed for playoffs.
The VRL DACH champions kicked off the map in strong fashion, winning the first four rounds. However, they were only able to find three more for the remainder of the game, as Fnatic clinched their Split pick 13-7. FOKUS were unable to recover on Bind, Fnatic's pick, and dropped the series with a 13-4.
Mopping up the floors with FOKUS.
Standings
Group A is entirely locked. Fnatic have clinched first seed, but Acend and FPX will play against each other next Friday to decide who will move on to the playoffs in second or third. OGLU and G2, the only 1-3 teams, are unable to make the playoffs.
Guild are locked into the playoffs as Group B's first seed; while Liquid will advance to the playoffs — their seed is dependent on next week's results. Should Liquid win against M3C, they will advance in second. Otherwise, M3C will go to the playoffs in second place.
If Liquid do win against M3C, the latter will not be guaranteed a third seed in the playoffs. The Russian squad wins the tiebreaker against BBL and NAVI, allowing any one of those two teams to go 3-2, a possible scenario given BBL and NAVI do not play each other next week. However, M3C do not hold an advantage over BIG — should BIG win against BBL next Sunday and M3C lose against Liquid, therefore placing both teams at 3-2, BIG will go through to the playoffs.
Week 5
Next week's games will conclude Stage 2: EMEA Challengers' group stage. While Group A's teams are already locked, several teams in Group B are still in the running for its two/three available playoffs slots.
Stage 2: EMEA Challengers' Week 5 games are: