The first open qualifier for VCT NA Stage 2 took place over the weekend, and NRG Esports

NRG Esports North America Rank #12 hazed James Cobb eeiu Daniel Vucenovic s0m Sam Oh tex Ian Botsch Ethan Ethan Arnold , FaZe Clan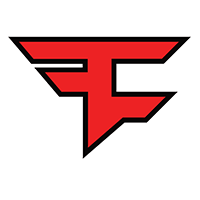 FaZe Clan North America Rank #6 flyuh Xavier Carlson dicey Quan Tran supamen Phat Le POISED Kevin Ngo BABYBAY Andrej Francisty , TSM

TSM North America Rank #7 gMd Anthony Guimond seven Johann Hernandez Subroza Yassine Taoufik corey Corey Nigra Rossy Daniel Abedrabbo , and Luminosity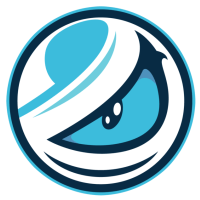 Luminosity North America Rank #18 moose Kaleb Jayne mada Adam Pampuch dazzLe Will Loafman bdog Brandon Sanders TiGG Tanner Spanu punched their ticket to the group stage.
The first team to qualify was NRG. After failing to make the playoffs in Stage 1, the team picked up former 100 Thieves
100 Thieves North America Rank #2 bang Sean Bezerra stellar Brenden McGrath Will William Cheng Derrek Derrek Ha Asuna Peter Mazuryk player Ethan "Ethan" Arnold. In their first appearance with Ethan, they showed excellent form, defeating Lenny Time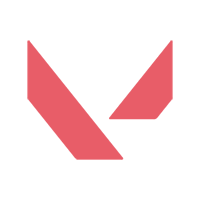 Lenny Time North America Rank #42 bearkun Robert Di Carlo dip Braden Dippel mocking Harmon Nick Harmon , Zero MarksMen Black
Zero MarksMen Black North America Rank #55 mina Kevin Nguyen Lear Dayton Akau Jonaaa6 Jonard Penaflor bjor Joseph Bjorklund Enjoy Antonio Billen , and fellow relegated competitor Knights
Knights North America Rank #26 ban Joseph Seungmin Oh Genghsta Amgalan Nemekhbayar XXiF Damion Cook Frosty Ashton Rakoske skuba Logan Jenkins in 2-0 fashion.
Their qualification game came against pre-tournament favorites Version1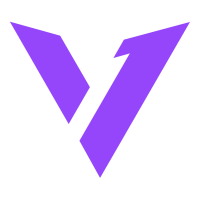 Version1 North America Rank #11 zander Alexander Dituri Zellsis Jordan Montemurro penny Erik Penny effys Loic Sauvageau wippie Maxim Shepelev who dominated NRG's group in Stage 1. Although Version1 were using Matthew "WARDELL" Yu as a substitute for Maxim "wippie" Shepelev, they still presented the tallest hurdle for NRG to overcome. In a two map series, Version1 took leads of 11-6 and 8-5 but were unable to prevent the comebacks as NRG took both maps 13-11.
NRG didn't win this round but still took the map
On the other side of the upper bracket, the new FaZe Clan roster triumphed over Run it Down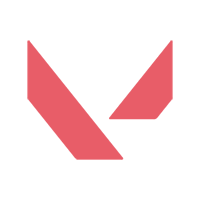 Run it Down North America Rank # Bobovo evaD Dopai ZeroData Serving and VIRTUOSO
VIRTUOSO North America Rank #35 King Aiden King Eley Zach Stauffer Menace Jadin Wagner Blahst Nathan Brand snxper Louis Lama before running into Sentinels
Sentinels North America Rank #1 Kanpeki Eric Xu TenZ Tyson Ngo ShahZaM Shahzeb Khan SicK Hunter Mims dapr Michael Gulino . FaZe knocked the former Masters Reykjavik champions down to the lower bracket in an extremely close 13-11 map three victory.
To qualify for the group stage, they would have to go through the new look TSM squad. Both sides traded easy victories on the first two maps, but the final map of Haven provided the dramatic big name clash fans had been hoping for. FaZe narrowly survived in double overtime to clinch their spot in the group stage.
FaZe secured overtime off the back of this triple kill by Quan "dicey" Tran
TSM were the only team that did not receive a bye to the round of 32 that made the top eight of the event. In fact, out of the 24 teams that had to go through the multiple rounds of the bracket to reach the round of 32, they were the only team that managed to secure a win against the eight teams that did receive a bye.
The behemoth of an organization struggled to make a dent in the competitive scene over the past year and a half, but their rebuilt roster started off on the right foot in Stage 2. They capped off a five match win streak in the open qualifiers by taking down Stage 1 representatives 100T and Luminosity. That double overtime map three loss to FaZe kept their long awaited qualification at bay, but they had a second chance in the lower bracket.
A vengeful 100T took a dominant map one, but TSM battled back on the second. They let an 11-7 lead slip away, but kept themselves alive with a double overtime victory. The final map was a back and forth battle on Ascent with a 6-6 halftime score. With their tournament hopes on the line, TSM finally managed to push themselves across the line to qualify for their first VCT event of the year.
TSM eliminate 100T to qualify for the group stage
The final team to clinch their spot in the group stage was Luminosity. They kept the same roster that competed in the Stage 1 group stage and started the qualifier with wins over Girl Kissers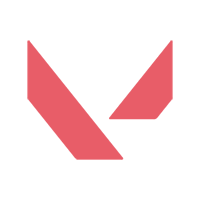 Girl Kissers North America Rank # Stronglegs Roy Ahad randyySAVAGE Devon Bréard Okeanos Anthony Nguyen duck Chris Dutoit RetrQ Alex Kadan and Gen.G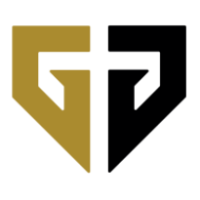 Gen.G North America Rank #9 rhyme Emir Muminovic NaturE Nicholas Garrison Shawn Shawn O'Riley jcStani Noah Smith PureR Bryce Lovell . A loss to TSM put them in the lower bracket, but they responded by eliminating Built By Gamers Academy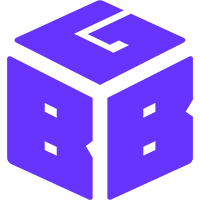 Built By Gamers Academy North America Rank #48 BlackHeart Hasan Hammad monSi Ludovic Lefebvre khanartist Nabil Khan FireBallOps Cameron Tomaselli and Sentinels.
Their last opponent would be a Version1 squad with expectations of qualification. Luminosity ran away with the first map of Bind, but Version1 stood firm on their Ascent defense to even the series. Luminosity took a 10-4 lead on Breeze, however, they ran into a wall on their defense and let Version1 come back all the way to 10-10. Luminosity finally righted the ship to win a nail-biting 13-11 victory and become the fourth team to qualify for the group stage.
Brandon "bdog" Sanders clutches to win the series
Stage 2 is not over for all the teams that missed out on qualifying. The second open qualifiers begins on May 5 for the final four spots in the group stage. The main event will begin on May 14.