Giants Gaming
Giants Gaming Europe Rank #4 russ Batuhan Malgaç Jesse Adam Čtvrtníček Quick Fabián Pereira Fit1nho Adolfo Gallego Kiles Vlad Shvets have welcomed Vlad "Kiles" Shvets to their team and parted ways with Ondřej "MONSTEERR" Petrů, who was recently announced as part of Acend
Acend Europe Rank #3 zeek Aleksander Zygmunt vakk Vakaris Bebravičius MONSTEERR Ondřej Petrů cNed Mehmet Yağız İpek starxo Patryk Kopczynski 's new roster.
Giants
@GiantsGaming
Kiles was recently released from his former team alongside Santeri "BONECOLD" Sassi after being benched four weeks ago. The announcement was the first time that Acend had made a roster change since 2021. He will be replacing MONSTEERR, who has been with Giants since the beginning of the year.
After finishing atop the regular season standings of VRL Spain: Rising with losses from UCAM Tokiers
UCAM Tokiers Europe Rank #39 Eso177 Stanislav Nikolov dimaxx Dmytro Paliy Filu Dawid Czarnecki ease Manuel López Phatt Alexandre Silva and Team Queso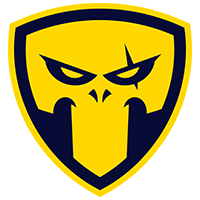 Team Queso Europe Rank #43 UNFAKE Bartosz Bernacki k1zpawn Ian Rebelo tsack Konstantinos Theodoropoulos xuss Tselmeg Tsolmon Katu , Giants went into the playoffs looking to replicate their successes in the regular season. However, a 3-0 loss to Case Esports
Case Esports Europe Rank #72 falltw Alexandr Chernukhin Ambi Štěpán Beránek Yurii Salvador Gasco roxie Povilas Krivelis Wolfen Berkant Joshkun put an abrupt end to the team's hopes of qualifying for the VCT promotion tournament.
The roster of Giants Gaming
Giants Gaming Europe Rank #4 russ Batuhan Malgaç Jesse Adam Čtvrtníček Quick Fabián Pereira Fit1nho Adolfo Gallego Kiles Vlad Shvets is now: